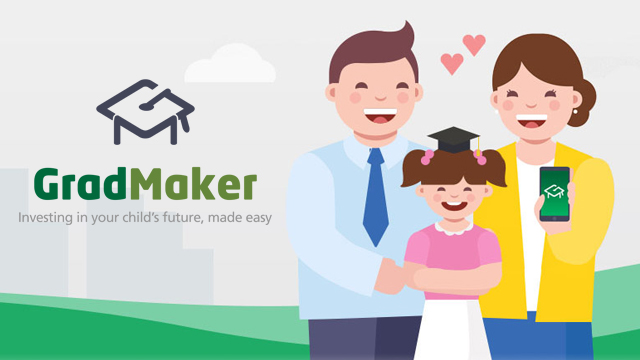 A new product launched by the Philippine arm of multinational insurance firm Manulife aims to help parents invest for their children's education with a simple and easy-to-use mobile app.
With GradMaker, users will be able to purchase a variable unit-linked (VUL) product for a minimum of Php10,000. This will be used to purchase units in Manulife's Peso Dynamic Allocation Fund, a balanced investment fund with a return on investment (ROI) of 12.4 percent last January 2018 since its inception in July 2013, as well as to buy a life insurance policy.
ADVERTISEMENT - CONTINUE READING BELOW
One of GradMaker's main features is a tuition fee calculator, which gives parents an estimate of how much it will cost to send their children through college in the future. As the Bangko Sentral ng Pilipinas (BSP) forecasts that tuition fees will increase by 10 percent annually, the app automatically computes how much is needed based on a school's current rates and the child's age.
The app contains tuition fee information for most major universities in Metro Manila, but users can input details on their own should their school of choice not be in the app's list. Users can also indicate how many years of their child's education they are saving for, as well as purchase multiple VUL policies for multiple children, with the app enforcing a maximum investment cap of Php2 million per user.
ADVERTISEMENT - CONTINUE READING BELOW
"Through GradMaker, we aim to help parents be prepared by providing visibility on how much and how long they need to invest for their child's college education," said Ryan Charland, president and CEO of Manulife Philippines, in a statement.
In the media briefing held last February 21, Charland highlighted the app's easy-to-use functions, with users being able to register and purchase a policy within minutes. Policyholders can access their contracts, send withdrawal requests and link their bank accounts for automatic disbursements all within the app. As well, GradMaker explains the various terms used in the app for users to better understand their investments.
Melissa Henson, Manulife's chief marketing officer, also pointed out in the briefing that the GradMaker app is not just limited to parents saving up for their children's education. While the app has several features that make investing for college tuition fees much easier, Henson said that GradMaker can be used for different kinds of investment goals by using its customizable functions.
ADVERTISEMENT - CONTINUE READING BELOW
"We've positioned this as a solution to help people achieve the dream of sending their kids to college. But ultimately, it's an investment tool, and you can use it to save for any child in your life," said Henson. "It's really a way for you to save money with the bonus of insurance for your beneficiary. So there's something there for everyone."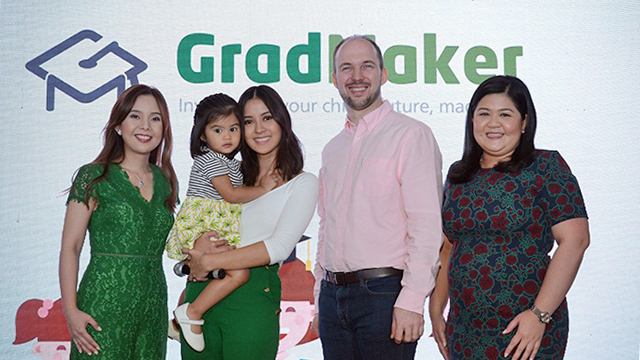 ADVERTISEMENT - CONTINUE READING BELOW
"We branded it as a solution to save up for your child's education, [but] the app is quite versatile," added Charland.
GradMaker is available in both the App Store and Google Play Store, and it is currently compatible with iOS versions 10 and up and Android versions 6 and up.
*****
Lorenzo Kyle Subido is a staff writer of Entrepreneur PH