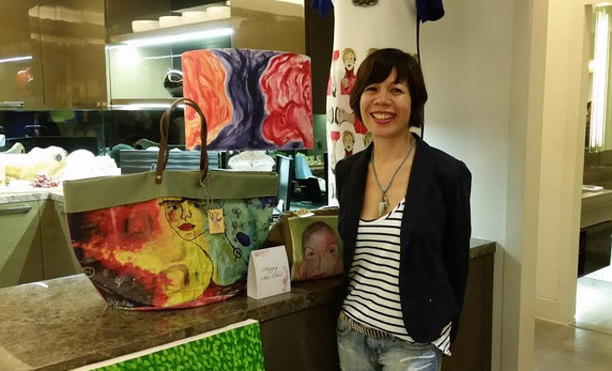 Despite her busy schedule, television and movie director/writer Connie Macatuno makes sure she is spending a lot of quality time with her only son, 12-year-old Roco Caxantino. And because art runs in their blood, it doesn't surprise that most of their mother-and-son bonding moments generate different art pieces.

"Being a mother is a different thing for me and I want to be a present mom to my child," says Macatuno, who is known for directing hit TV shows like Martin Late at Night (during late 1990s) and Junior Master Chef: Pinoy Edition as well as digital movies (Paraiso and Rome & Juliet). 

"Our artworks are from things we do together, what we watch, what we listen to, about the people we meet, and experiences—each translates to art. Everything is a collaboration," she discloses. 
ADVERTISEMENT - CONTINUE READING BELOW

Collection of artworks
Macatuno has decided to share their art pieces to all others who appreciate art. Thus, she started Happy Star Child (The Handmade Company). It is a collection of the boy's artworks, which are curated and hand-painted by her to fuse function with beauty.   

"It's about spending time together. Every art has a story. It is about mom-son bonding," she adds. Her son is also an environment advocate. That explains why they use muse lamps, eco-bags, and paper boxes, among other items, to express their collaborative creativity. 


Handcrafted items 
Macatuno is also proud that Happy Star Child is selling hand-made things. She admitted that when she was younger, she was not appreciative of such items. But things changed when she became a mother, who now appreciates even the smallest hand-made things that are given to her by her son. 

Happy Star Child was one of the many exhibitors in this year's Filipina Z Artful Living fair. Brought to us by Zonta Club of Makati and Environs in cooperation with Rockwell Land and Security Bank, this art expo was mounted  last September 25 to September 27 at the Rockwell Tent in Makati City. 
ADVERTISEMENT - CONTINUE READING BELOW