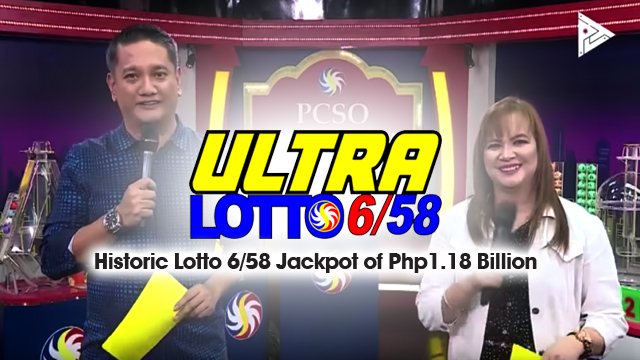 Two bettors have been proclaimed winners of the Ultra Lotto 6/58 jackpot worth Php1.18 billion, according to the Philippine Charity Sweepstakes Office (PCSO).
In a Facebook post last October 14, the PCSO announced that two winners were able to guess the winning six-number combination of 40-50-37-25-01-45. The two will split the jackpot worth Php1,180,622,508.00, the highest prize given out by the Ultra Lotto 6/58 since it started on February 2015.
It also beats out the highest recorded jackpot won in the history of the PCSO, which was a Php741.2-million prize for the Grand Lotto 6/55 back in 2010.
However, the Php1.18-billion jackpot prize will be subject to a 20-percent withholding tax. Factoring that in, each winning bettor will take home around Php472.2 million.
Related story: (Look) How the Ultra-Lotto 6/58 Jackpot Prize Grew to More than Php734-M This Week
In a subsequent post, PCSO revealed that the two bought their winning tickets in Legazpi City, Albay and Barangay H. Borongan, Eastern Samar. The former bought a System 9 ticket worth Php2,016, which meant that the bettor picked nine numbers instead of the standard six. The latter bought a regular Php24 ticket.
ADVERTISEMENT - CONTINUE READING BELOW
It had been 101 draws since the previous winners of the Ultra Lotto 6/58. The previous winning draw happened last February 16, when two bettors split the Php332-million jackpot prize.
Related story: What are the Chances of Winning the Ultra Lotto 6/58 Compared to Other PCSO Games?
*****
Lorenzo Kyle Subido is a staff writer of Entrepreneur PH