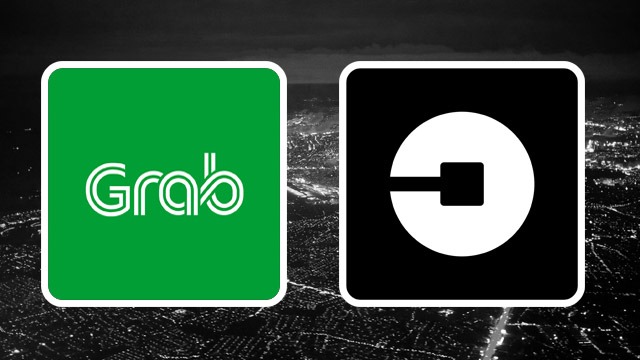 Read updates to this story here: Grab Confirms Acquisition of Uber's Southeast Asian Operations

US-based ride-hailing operator Uber has agreed to sell its Southeast Asian operations to Singapore-based rival Grab, according to a report by business media company Bloomberg published March 25. The report added that Uber may announce the deal on Monday, March 26.
The sale will encompass Uber's operations in eight Southeast Asian countries, namely Cambodia, Indonesia, Malaysia, Myanmar, the Philippines, Singapore, Thailand and Vietnam—all of which are markets Grab has also entered. In return, Uber's parent company will own around 25 to 30 percent of the consolidated business.
The sale agreement is reminiscent of Uber's deal with Chinese rival Didi Chuxing last 2016, where it sold its Chinese operations in exchange for a 20-percent stake in the company. As well, Uber recently merged its Russian business to another local operator, Yandex, where the former owns 36.6 percent of the joint venture.
ADVERTISEMENT - CONTINUE READING BELOW
The deal puts Grab at an advantageous position to cement its lead in Southeast Asia, where it currently handles over 2.3 million drivers and 3.5 million daily rides across 168 cities in its eight markets. Among its biggest rivals in the region is Indonesian unicorn GO-JEK, which handles at least 300,000 drivers in Indonesia alone as of July 2017.
Neither Uber nor Grab have released official statements regarding the sale as of early morning of March 26.
Bloomberg wrote that Uber's new CEO, Dara Khosrowshani, has "pushed consolidation to improve the profitability of a global ride-hailing business that bleeds billions of dollars a year." Last 2017, Uber reported net losses amounting to $4.5 billion, a 61-percent increase from $2.8 billion the year before.
In the Philippines, Uber had a network of 66,000 registered vehicles as of August 2017, exceeding Grab's 52,000. Their latest financial statements with the Securities and Exchange Commission reveal that Grab's Php416.4-million revenue is almost double that of Uber's last 2015, but the Southeast Asian ride-hailing company experienced losses of Php2.2 billion in the same year.
ADVERTISEMENT - CONTINUE READING BELOW
Related story: Grab Vs Uber in PH: Who's Getting the Riders and Making Money?

*****
Lorenzo Kyle Subido is a staff writer of Entrepreneur PH