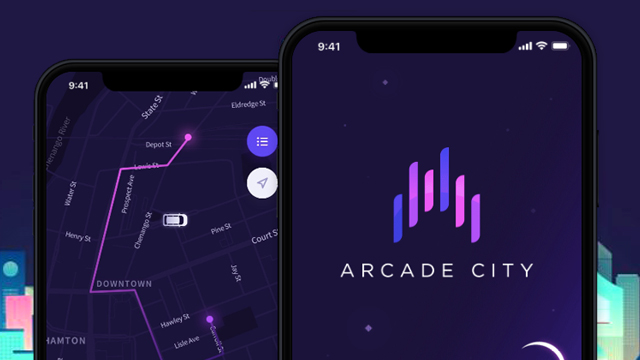 Just over two weeks since ride-sharing giant Uber's announced its departure from Southeast Asian markets following its merger with Grab, a new and different kind of ride sharing network seems poised to take its place.
Arcade City said it will launch its mobile app in eight Southeast Asian countries on Monday, April 16, according to a blog post on the US startup's website.
Setting itself apart from the centralized operations Uber and Grab, Arcade City says it has developed a unique and decentralized peer-to-peer model of ridesharing.
"Instead of controlling driver networks from a corporate headquarters, Arcade City frees individual drivers to build up their own transportation businesses like true entrepreneurs," it said in the blog post. "City networks are governed by local groups of drivers, called cooperatives or 'guilds,' who create customized policies for their local area."
Arcade City said it is expanding to all eight countries where Uber suspended its service—Cambodia, Indonesia, Malaysia, Myanmar, the Philippines, Singapore, Thailand and Vietnam.
ADVERTISEMENT - CONTINUE READING BELOW
"Uber is withdrawing from the world stage at an increasing pace," Arcade City founder and CEO Christopher David said in the blog post. "Arcade City is happy to continue filling the void Uber leaves behind. Drivers and riders all over the world are excited for a true alternative."
But just a few hours after it made the announcement, the Land Transportation Franchising and Regulatory Board (LTFRB) issued a cease and desist order.
ADVISORY

LTFRB orders ARCADE CITY to CEASE & DESIST pic.twitter.com/7zEcy97nTO

— Official LTFRB (@LTFRB) April 12, 2018
"LTFRB is strongly warning Arcade City to cease and desist from launching its mobile app on 16 April 2018, and to stop all bookings made with this application/platform as those who are operating are considered colorum," the LTFRB said in the statement, referring to unauthorized public utility vehicles. "Otherwise, LTFRB will be constrained to take legal actions against Arcade City and all responsible parties involved."
The LTFRB reminded people that it had already issued an advisory against Arcade City when it first conducted a test launch in the Philippines last year. The regulatory body said the company was "operating as another form of Transportation Network Company (TNC) without coordinating with the agency."
The US-based platform said it conducted an initial test launch in the Philippines in May 2017, where it said it was able to build a large network of drivers using an earlier version of its app.
"Drivers are tired of being pawns in the great game of big rideshare corporations buying and selling their loyalty," David said. "All rideshare drivers — and even taxi drivers — want to be free to build their own businesses that no one can take away from them. Arcade City has an inclusive model that makes the corporate games obsolete."
ADVERTISEMENT - CONTINUE READING BELOW
In an interview with GMA News Online, David said they would push through with the launch despite the cease and desist order from the LTFRB.
"Arcade City will proceed with our app launch on the 16th in the Philippines and elsewhere in Southeast Asia," David said in the interview. "Hopefully the LTFRB spends more time processing applications of TNVS (transport network vehicle and service) and drivers, less time on making threats to companies trying to help," he added.
After the LTFRB cease and desist order last year, Arcade City insisted that the platform "does not provide 'pre-arranged transportation services for compensation' and therefore does not fit the LTFRB definition of a transportation network company."
The company highlighted its presence in the city of Austin, Texas in the US, where Uber withdrew in May 2016, reportedly putting 10,000 drivers out of a job overnight.
"Arcade City built the world's first self-governing ridesharing network, now totaling over 43,000 members," it said. "Arcade City Austin has provided safe, reliable city-wide transportation in Austin for the past two years."
*****
Paul  John Caña is the managing editor of Entrepreneur PH