<>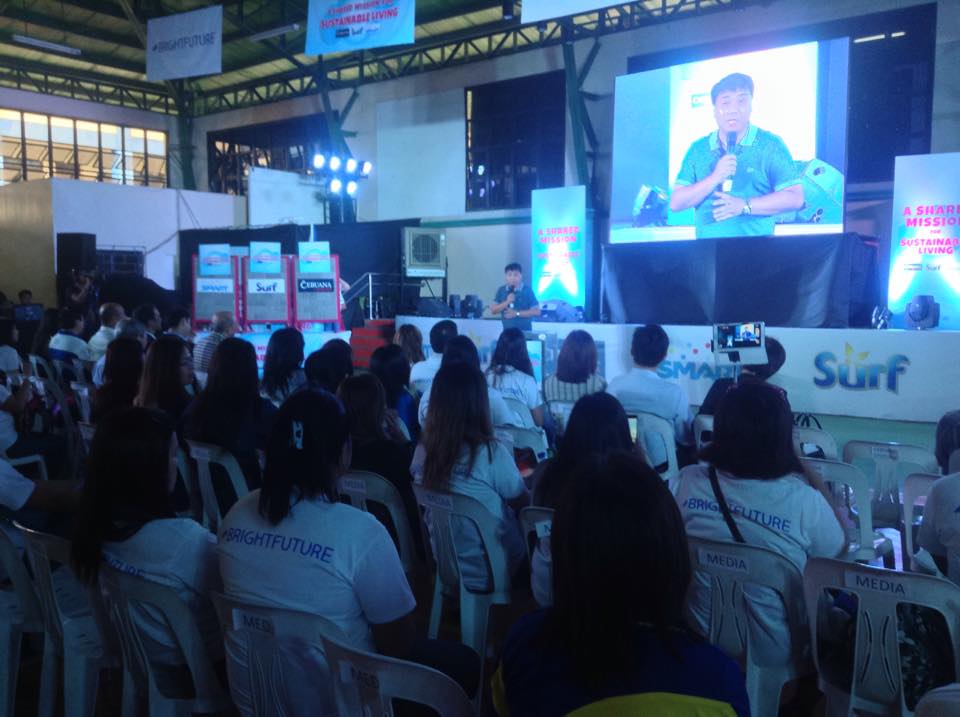 The Sachet Recovery Program, which was led by three industry leaders (Unilever Philippines, Smart Communications, and Cebuana Lhuillier), has reached millions of Filipinos across the country, all contributing to one common goal---to improve Filipino lives through a sustainable environment. Through their efforts of educating people with their ecological campaigns such as waste management and recycling, these three companies have brought a brighter future for the Filipino people.  
ADVERTISEMENT - CONTINUE READING BELOW
For the past years, the Sachet Recovery Program has collected approximately a total of 12 million empty Surf sachets nationwide. These sachets are converted into cement pavers for landscape and pathway purposes. They have donated these pavers to schools and some rural areas in Luzon, Visayas, and Mindanao including areas in Leyte, which were hit by typhoon Yolanda in 2013. They have also donated some to Barangay Union Coastal of Mayorga, Leyte that served as foundation to the environmentally-friendly laundry facility, Surf Labahan. During the event, they have provided 7,000 cement pavers to Mandaluyong Elementary School for the construction of pathways to improve school grounds for the benefit of the students. They are planning to reach more schools and places across the country in the next years to build environmental awareness and be able to help save the country's ecological health one sachet at a time.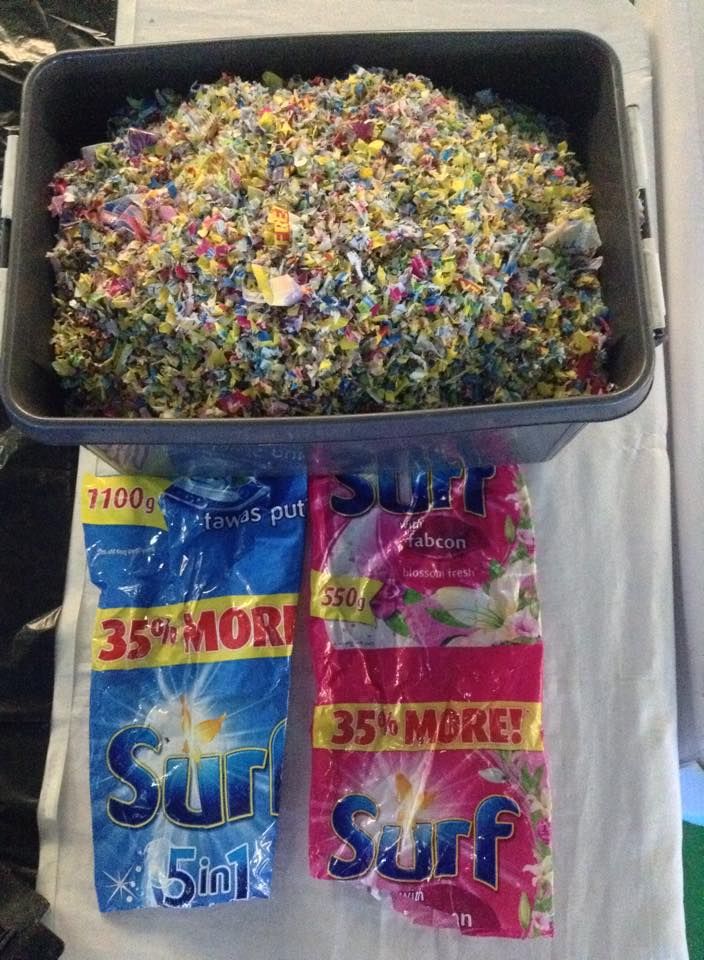 Now on its 3rd year, Unilever, Smart, and Cebuana Lhuillier have truly set the bar a notch higher for the development and expansion of their campaign. From the previous 5 free texts for every exchanged sachet, Smart Communications has increased it to 10 free texts and even added Talk N' Text and Sun subscribers to avail of this reward. Cebuana Lhuillier, on the other hand, will add newly-opened outlets to facilitate the redemption of these rewards. "We owe the Sachet Recovery Program's success these past two years to the valuable contributions of Smart Communications and Cebuana Lhuillier. This year, their bigger participation will definitely produce greater results for the benefit of the environment and Filipino communities," said Rohit Jawa, Unilever Philippines Chairman and CEO.
ADVERTISEMENT - CONTINUE READING BELOW
Through the implementation of the companies' Corporate Social Responsibility (CSR) programs, the Philippines is surely on its way to achieving a sustainable environment. Not only can they help build environmental awareness but they can also help micro, small, and medium enterprises (MSMEs) like sari-sari stores. With this, more people can be engaged in this endeavor for a brighter future.