Demand for at least half a million new data science and analytics (DSA) jobs in the Philippines is seen in the next five years to 2022, according to a data industry pioneer. The jobs, which will be driven by both local and international requirements, entail gathering, cleaning up and processing huge amounts of information to gain useful insights or create innovative products and services.
ADVERTISEMENT - CONTINUE READING BELOW
Daniel Meyer, executive director of the Analytics Association of the Philippines (AAP) and president and founder of DMAIPH and Sonic Analytics, said the figure is a conservative estimate. "The number 500,000 is just a ballpark. If I really tried to do the research, which we are in the middle of doing, and try to come out with an exact number, it's going to be over a million," he told over 350 participants at the Enderun Conferences' Big Data and Analytics Summit held last November 15 at the SMX Aura in Bonifacio Global City.
Meyer and the AAP are not alone in raising the challenge and opportunity presented by rising demand for DSA jobs. In June 2017, an Asia Pacific Economic Cooperation (APEC) working group issued a recommendation for member economies to build DSA competencies in their schools and industries.
"Jobs requiring a familiarity with DSA are rising dramatically, resulting in a shortage of qualified employees. In 2016, DSA-related jobs were at the top of those that employers in the Asia Pacific region are having the most difficulty filling," said the APEC Human Resources Development Working Group in a report. "By identifying DSA competencies required by employers in a data-driven world, economies will be equipped to educate their workforce—preparing students and workers for the yet-to-be-defined jobs of tomorrow and helping economies to fulfill their economic potential."
ADVERTISEMENT - CONTINUE READING BELOW
Citing the APEC working group's projections, Meyer said there are currently 147,420 DSA jobs in the Philippines. This is seen to more than double to 340,880 by 2022, implying additional demand of 190,000 DSA jobs in the country in the next five years. Between 2015 and 2020, DSA jobs in the United States is also seen to increase by 370,000.
Meyer believes bulk of those additional DSA jobs in the US can be outsourced to countries like the Philippines—the reason why he's talking of half a million analytics jobs.
"We should be able to capture most of those jobs because the US has the same problem we do," he argued. "They don't have enough people to fill these jobs. Their school systems aren't producing graduates fast enough to fill the need. So it's an opportunity for the Philippines to take a chunk of that. You add those two numbers together, you get 500,000."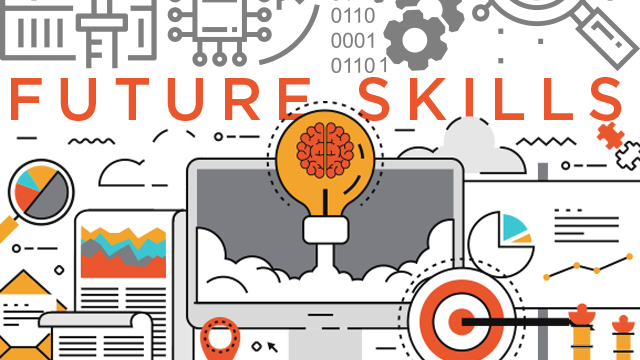 ADVERTISEMENT - CONTINUE READING BELOW
Meyer said there are signs that demand for DSA jobs locally is rising faster than supply. The time-to-fill a data scientist job is more than three months, which is unusually long. A quarter of the year has gone by before companies can hire a data scientist. Since the start of the year, he counted around 17,000 advertisements for DSA jobs on JobStreet.com.ph, the country's leading jobs portal, of which 2,000 remain unfilled.
The limited number of DSA experts is not surprising. Though the Commission on Higher Education (CHED) approved a curriculum for a specialization track in business analytics for information technology education programs back in 2013, only 10 to 20 of the more than 2,000 colleges and universities teach DSA subjects, said Meyer. Only three to four schools have master's degree programs in the works. The Asian Institute of Management (AIM) just launched its master's degree in data science program, set to start in March 2018.
ADVERTISEMENT - CONTINUE READING BELOW
Related story: Keen on the 'World's Sexiest Job' that Pays $70-90K a Year in the US? Apply for a Slot in AIM's MS in Data Science Class of 2018
The AAP is ramping its training and advocacy programs to supplement the academe's limited efforts to produce more DSA-enabled professionals. Apart from its formal training activities, it has also launched events where working professionals could obtain training on some aspects of DSA such Analytics Saturdays, Data Nights or Data Olympics, to name a few. For 2018, it is aiming to teach more than 15,500 people through its training and other events.
Reflecting the rising gap between supply and demand, monthly pay for entry-level business analyst jobs has risen to Php30,000 compared to the average pay of call center agents of only Php23,000 a month, he said. On the other hand, a veteran business analyst can make close to Php50,000 a month while a data scientist could easily earn Php100,000 a month.
ADVERTISEMENT - CONTINUE READING BELOW
"When you're able to upskill yourself just a little bit, you open up a huge opportunity to increase your earning ability," he said.
Related story: Filipina Physicist Back from SG to Head AIM's Data Science Program
*****
Roel Landingin is the editor-in-chief of  Entrepreneur PH