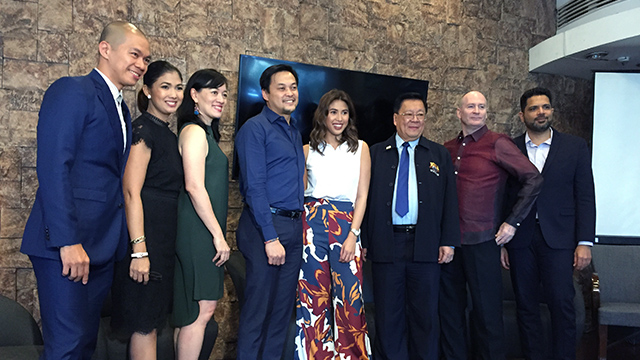 The producers and investor judges of The Final Pitch Season 3 (L-R) John Aguilar, Monica Aguilar, Maricris San Diego, Mikee Romero, Milka Romero, William Tiu Lim, Mark Vernon, Michael Dargani
The Philippines' richest congressman, Mikee Romero, and Mega Global Corporation President and CEO William Tiu Lim return as investor judges in the newest season of The Final Pitch, the country's first business reality TV show.
ADVERTISEMENT - CONTINUE READING BELOW
Romero, 1-Pacman party list representative and co-founding owner of Philippines Air Asia, is joined by his daughter Milka Romero in the show's third season.
Milka is a millennial restaurateur and founder of the Roku Group of Companies, with restaurant brands Roku Sushi + Ramen and Sushi Nori under its wing. The father-and-daughter tandem will sit at the panel as one judge.
Completing the lineup are two new investor judges: Michael Dargani, president and CEO of IceDream Inc., the franchise owner of Baskin Robbins in the Philippines; and Mark Vernon, founder of blockchain-based digital wallet and platform Tagcash Ltd.
The new set of The Final Pitch's investor judges said they are willing to invest millions in whoever emerge as winners.
When asked about how much the judges are willing to invest, everyone said it still depends on the viability of the businesses, and that they are open to negotiations. But among the four, Romero gave the highest figure of up to Php40 million.
ADVERTISEMENT - CONTINUE READING BELOW
"For me I'm open, whether it's an SME (small and medium enterprise) or something that I can scale up. I think for the range, because it's purely the SMEs who are pitching, it's from Php10 million to Php40 million. And then towards the closing of the deal, there will still be a little room for negotiations," Romero said during the show's media launch on November 15.
IceDream's Dargani gave the second highest cap, which ranges from Php10 million to Php25 million. However, he also said it would still be up to future considerations.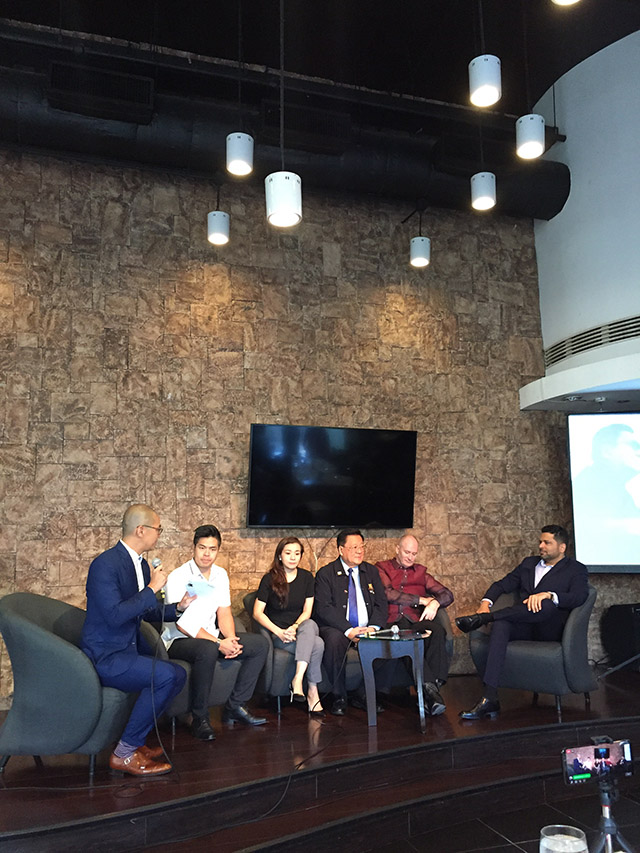 ADVERTISEMENT - CONTINUE READING BELOW
 Aguilar talks to the investor judges and Tiu Lim's children, Marvin Tiu Lim and Michelle Tiu Lim Chan
"(It) really depends on the viability of the business. If there's something more that requires larger capital, we would consider it. But really I think we have to have the opportunities first presented before we can internalize and think, okay, do I really want to stretch further and actually make a bigger commitment?" Vernon said.
Milka Romero and Vernon, on the other hand, both said Php2 million to Php10 million would be enough. 
Lastly, veteran businessman Tiu Lim did not provide a figure, but hinted that they are open to large investments.
"For us, it all depends on the project stages. In investment pricing, we don't have any figures, (but) we are open. If your project is really good, the likes of investment of (Romero's) Air Asia, game kami diyan (we're game for it)," Tiu Lim said.
ADVERTISEMENT - CONTINUE READING BELOW
In the second season of the show, Tiu Lim and Romero invested Php6 million each in RankUpOnline, an e-commerce platform for online gamers. Tiu Lim also offered a Php10-million funding to OneWatt, an industrial machine sensor provider, while Romero pledged another Php4 million to fintech company Qwikwire.
The Final Pitch is loosely inspired by Emmy Award-winning American reality TV shows Shark Tank and The Apprentice. It aims to find and nurture the most promising startups and small businesses in the country that are looking to scale up, by linking them with mentors, investors and appropriate networks.
Interested entrepreneurs and startup founders can still apply until November 26. Applicants should already have developed a minimum viable product to pitch to the investors for them to be considered. The show will start shooting by December and will air on CNN Philippines in March 2019.
A total of 24 applicants will be chosen from the initial process, said John Aguilar, producer and host of the show. Out of the 24, about more than half will make it to the show. Visit their official website to know more.
ADVERTISEMENT - CONTINUE READING BELOW
Entrepreneur Philippines is a media partner of The Final Pitch's third season.
*****
Pauline Macaraeg is Entrepreneur PH's data journalist. Follow her on Twitter @paulinemacaraeg