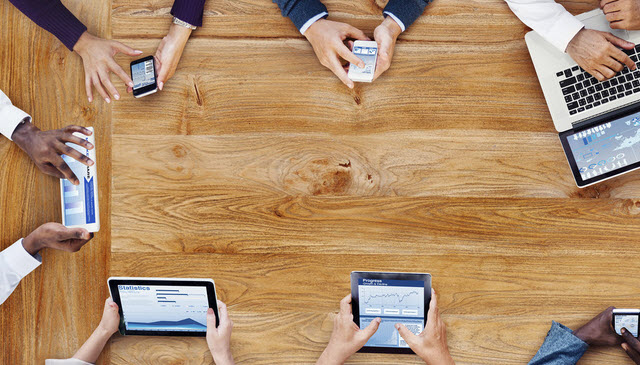 Truth be told, there is nothing more personal, pervasive, and within proximity of a consumer than a mobile phone. Imagine the capacity to market your products and services exactly where and when consumers need it. From location-based advertising to mobile apps creation, mobile marketing enables you to connect with your consumers at the touch of their fingertips. Now, who wouldn't want to do business with someone that's a breeze to transact with?
ADVERTISEMENT - CONTINUE READING BELOW
But how do you learn mobile marketing?
A good starting point to explore mobile marketing strategies is the upcoming Mobile Summit Manila 2015. The two-day mobile marketing conference is organized by the Certified Digital Marketer Program and Mobext Philippines, in partnership with the Philippine Association of National Advertisers (PANA).
On July 1-2, 2015 at The Tent in Enderun, McKinley Hill; 20+ top-tier mobile strategists are taking on the mobile-first generation. Speakers around the region are flying-in for this annual summit to share their insights and expertise on how marketers can leverage on the "always-on" campaign.
The conference is opening strong with the CMO Mobile Summit, a whole-day conference discussing how marketers can equip their arsenal with mobile. President and CEO of Mediaquest, Noel Lorenzana is kicking-off with the topic Mobile-First Generation: Driven by Big Data and Content. Rohit Dadwal of Mobile Marketing Association and Michelle Froah of Brandable are expounding on the topics Measuring Mobile's ROI and Integrating Mobile into the Marketing Mix.
ADVERTISEMENT - CONTINUE READING BELOW
Other speakers are covering: Mobile Marketing for Emerging Markets: Lessons from AXA Indonesia's Mobile Push, The Evolution of Mobile Advertising, Content Marketing for Mobile, Lessons from Cannes Mobile Lions Winners; a panel discussion of How Top Marketers Survive in the Brave New Mobile World and Agency Collaboration with Leah Besa-Jimenez, CEO of Starcom Mediavest Group.
Capping off the 2-day summit is the Mobile Festival. Speakers like Ken Lingan of Google Philippines, Reynold d'Silva, Head of CPG Vertical of Facebook APAC, Lawrence Villegas of Philip Morris Philippines, and many more will share the floor to edify delegates on:
How to Create Habit-Forming Mobile Products
Google's Mobile Mandate
Social Media in a Mobile-First World
SoLoMo (Social-Local-Mobile) Strategies for Hard-to-Reach Markets
UX for the Mobile-First Generation
Mobile Video: Digital Advertising's New Ad Darling
Making TV Work Hard with Mobile
Mobile Commerce
- Just to name a few.
If you'd like to be one of the 600 delegates of the two-day Mobile Summit Manila 2015, register at mobilesummit.ph or call 0917-859-8098. Be ready for the mobile-first generation. Start your learning today!
ADVERTISEMENT - CONTINUE READING BELOW