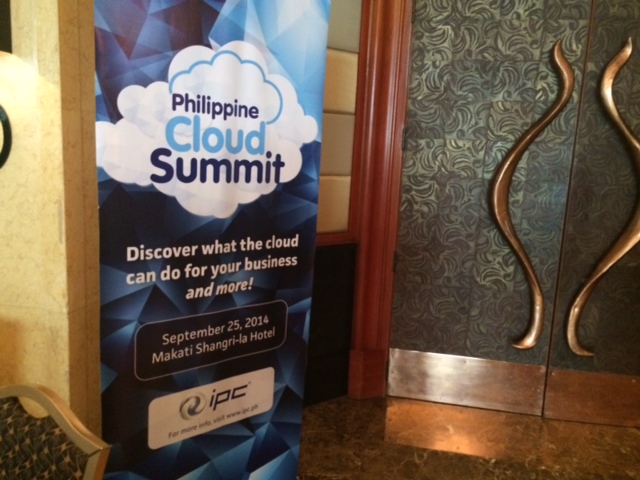 "Information Technology (IT) should no longer be relegated to a mere department that handles electronics; it should be viewed as something more strategic in helping your business grow," said Jeffrey Dayrit, IT head for Coffee Bean and Tea Leaf Philippines (CBTL), during the first-ever Philippine Cloud Summit hosted by IPC (IP Converge Data Services, Inc.).

The summit, attended by representatives from the government and business sectors, brought together a wide network of IT practitioners who shared their experiences, knowledge, and trends under a banner of information and education within the industry.

The main speaker of the event was international Cloud expert Randy Bias, whose talk discussed how the Cloud revolution gave enterprises new levels of flexibility and agility in delivering added value to their products and services to consumers. Bias emphasized that businesses need to spend IT budget for business differentiation, using Netflix and Samsung as two examples whose business grew exponentially when they took their business model onto the Cloud platform.

ADVERTISEMENT - CONTINUE READING BELOW
Revamping It department

Meanwhile, Dayrit outlined in his talk how he and his team brought the popular coffee shop brand to its competitive best by realigning the role that IT and the Cloud plays in doing business.

"We split IT up into three different departments: support, administration, and project management. For support, these are the guys who take care of the stores, the office; for administration, they run the different applications that we have, such as the POS, ERP, etc. And for project management, they help us become more strategic by coming up with solutions that address the needs of the company's different departments," Dayrit said.

With the integration of disparate systems in the company's online ecosystem, Dayrit notes the increasing role that analytics and big data plays in keeping CBTL on top of its game.

"For instance, if we want to see "senior citizen discount", we can pull that up from the logs off the receipts and the camera systems. Operations-wise, this gives us a thumbnail picture if the baristas are really giving discounts to senior citizens. Or if you type in 'voids', you can see which baristas are having more voids than the average, which can mean that there's something wrong, or that the baristas are under-trained."


However, given the increasing sophistication and complexity of running this side of the business, Dayrit gives entrepreneurs a few tips in knowing when to keep in-house, or when to outsource "so you can focus on your core business."

"Do you have an existing data center? How about your initial budget? Are your users on site or in different locations? How fast and stable is your internet connection? How big are your files transferred? And is your load fluctuating? These are based on our experience in growing our SME business, but the answers to these questions should give you an idea whether to stay on the physical plane or go virtual," he said.

Taking advantage of the Cloud
ADVERTISEMENT - CONTINUE READING BELOW
There are advantages of moving to the virtual platform of the Cloud, as per CBTL's experience. "For one, we had minimal initial capital expenditure. Two, when we migrated our data to the Cloud, it became readily available to all users, as it has redundancy built in the system. And finally, using the Cloud lets us enjoy the economies of scale: we pay only for what we use, and we enjoy instant upgrades or downgrades on the services, as our needs dictate," Dayrit noted.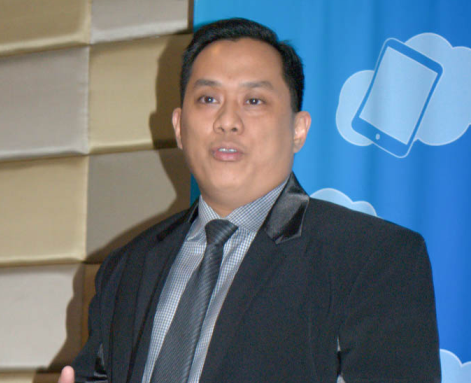 These benefits were further supported by Gary Calantuan, Vice President for IT of Ramcar. He discussed how using Salesforce.com and Google Maps helped enhance their system processes. "By using Cloud-based services, we were able to position our 'Motolite Express Hatid' as a reliable consumer service program. It allowed us to implement and maintain a fair-dispatch policy for our dealers, as well as increase our accuracy of delivery service level commitment," he said. By streamlining their calls to dispatch processes via the Cloud, they established a strong branding presence among the driving public.

Running a business need not become unnecessarily complicated. To find out more on how to use the Cloud to your business advantage, email IPC at sales@cloud.com.ph.  
ADVERTISEMENT - CONTINUE READING BELOW
In photos: International cloud expert Randy Bias, IT head for Coffee Bean and Tea Leaf (CBTL) Philippines Jeffrey Dayrit, and
Vice President for IT of Ramcar Gary Calantuan.