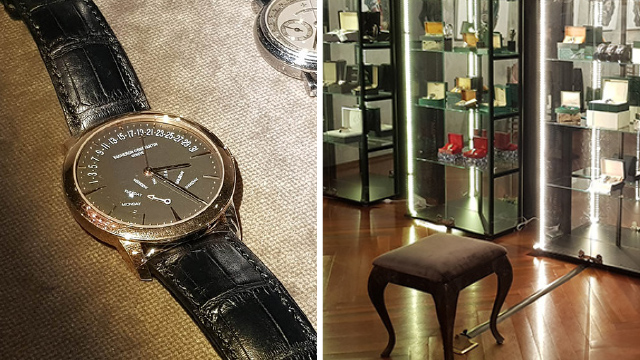 Vintage Grail's Box & Papers Sale will run until Sunday, June 24
Calling something the "grail" can mean many things—it's the rarest, or the most valuable, or the first of its kind. In some cases, it can be all of those. That's exactly what's in store for watch connoisseurs at the Box & Papers pop-up store in Shangri-La at the Fort, Taguig this weekend. Vintage Grail and Provenance Gallery of Modern Art teamed up to present ultra-rare and vintage timepieces, all available for sale.
The usual high-end suspects are here: Rolex, Patek Philippe, Audermars Piguet and others. But what makes these watches truly unique is that they come as complete sets, with their original boxes and documentation. According to Vintage Grail's general manager Kyffna Pascua, collectors are willing to pay as much as 50 percent more for a set compared to the watch alone.
"When it's a complete set, they know that the pieces are well-taken care of," Pascua says.
ADVERTISEMENT - CONTINUE READING BELOW
And make no mistake, these watches really do command a premium. While they cannot divulge specific prices, Pascua says prices start at around Php180,000 for the entry-level pieces and can go as high as Php5 million for the truly one-of-a-kind, hard-to-find watches.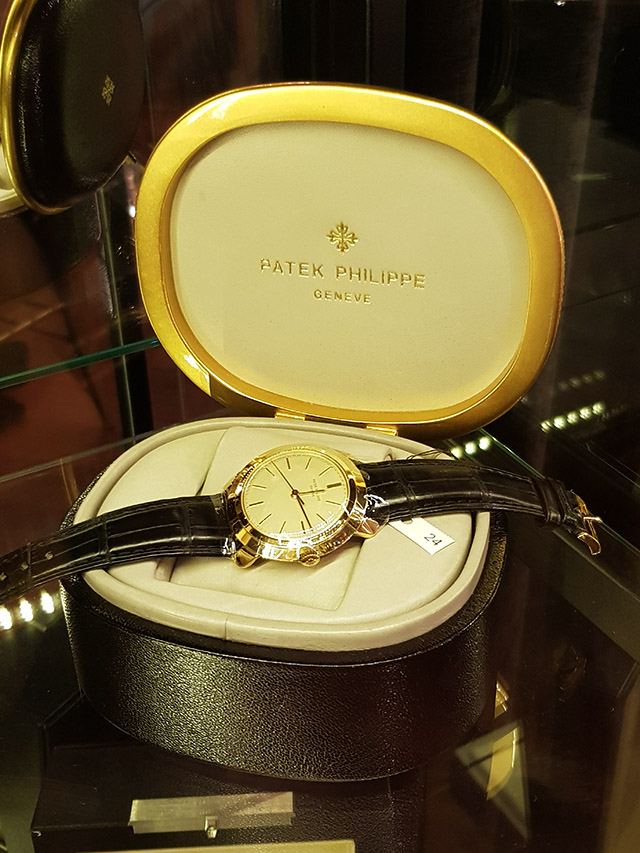 Patek Philippe is considered one of the most expensive timepieces in the world
Timepieces are valued based on a variety of factors. Some are one-off or discontinued pieces, while some are actually new units of old models, often called new old stock (NOS) watches. The challenge, Pascua says, is selecting the right watches to offer, as their clients already know the ins and outs of these timepieces.
And to make sure the buyers are getting what they paid for, Vintage Grail actually sends each watch set to their corresponding manufacturer for authentication before putting them up for sale. 
Business in watches
With these astronomical prices, some watch enthusiasts see it as a legitimate business venture. Pascua shares that some people really do buy rare pieces for the purpose of selling it later at a much higher price.
ADVERTISEMENT - CONTINUE READING BELOW
Vintage Grail says it will soon open its own main store and showroom in Makati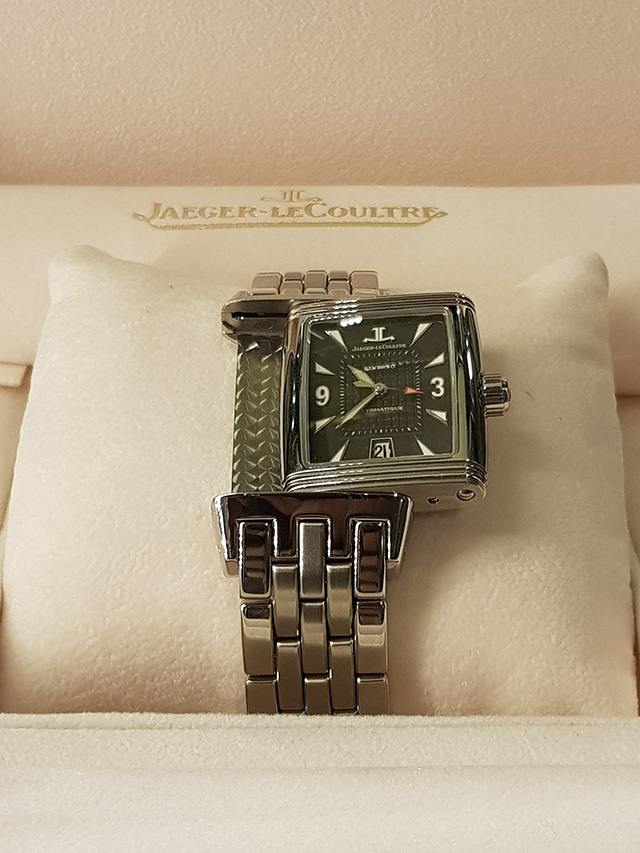 A Jaeger LeCoultre Reverso is one of the timepieces for sale at the Box & Papers event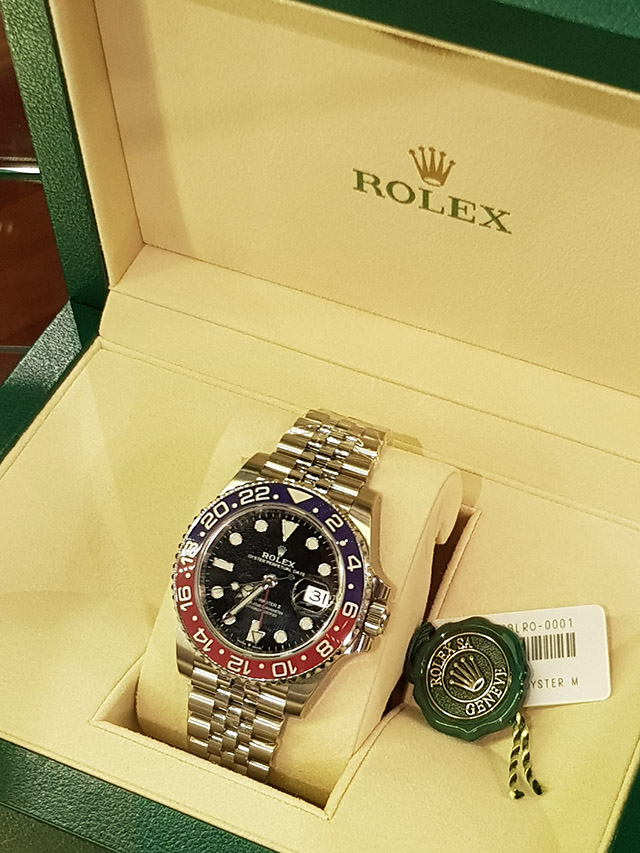 ADVERTISEMENT - CONTINUE READING BELOW
A Rolex Oyster Perpetual, a favorite of collectors, at the Box and Papers 
"If you're willing to wait, markup can be as much as 20 to 30 percent, or even more," she says. "But it's like stock trading—it's hard to tell. It would depend on the demand and supply at the time."
If you're interested to get into watch trading, Pascua says to begin with the basics. "I would suggest starting with pieces such as the Submariner or Oyster Quartz Rolex, which are entry-level for collectors."
However, due to the volatility of prices, watch trading is definitely not something you'd want to treat as your main source of income. As Pascua, who also has a few vintage pieces of her own, attests, it's best looked at as a supplementary or long-term investment rather than a short-term income generator.
Still, with the number of watches already sold by Vintage Grail, it's clear that the watch market is very much thriving in our country. In fact, Vintage Grail has been hosting pop-up stores in recent years to great success, and they are getting ready to open their first main store and showroom at the Peninsula Manila this July.
So if you're deeply fascinated with timepieces (and have deep pockets to match), you'd be happy to know that you don't need to travel abroad to get your vintage watch fix. What you're searching for is most likely available right here in our shores.
ADVERTISEMENT - CONTINUE READING BELOW
The Box & Papers pop-up store runs from June 20-24, 2018, from 11 a.m. to 8 p.m. at the Provenance Gallery of Modern Art in Shangri-La at The Fort in Taguig
*****
Cyrian Agujo is a journalist, entrepreneur and host. He plays music sometimes and is not good at sleeping. Blog: medium.com/@cyrianagujo. Twitter: @cyrian_agujo For writing projects: cyrianagujo@gmail.com