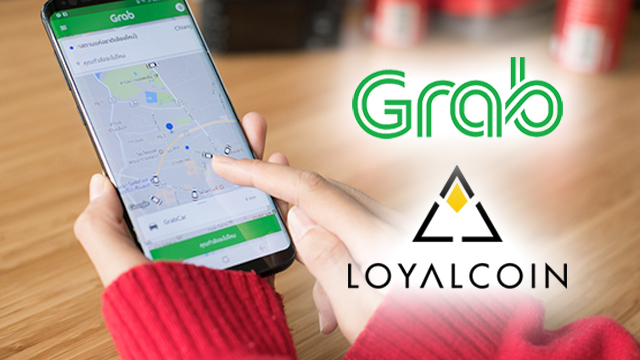 The return of the time-based fare charge on Grab Philippines and Hype Transport car-hailing rides could mean pricier trips for customers though it could also help boost the availability of the service. Entrepreneur Philippines estimates that the time-based component of the fare, which is Php2 per minute for Grab and Php1.25 per minute for Hype, could push up fares on a 12-kilometer trip lasting an hour by between 39 percent and 75 percent.
ADVERTISEMENT - CONTINUE READING BELOW
Related story: How the Return of Time-Based Charges Will Impact the Cost of Car-Hailing Rides on Grab and Hype
The higher fares make Grab's recent partnership with Appsolutely, the local technology firm behind virtual rewards token LoyalCoin, quite timely.
In a media release dated September 12, Appsolutely announced that LoyalCoin users will now be able to exchange their tokens for Grab discount vouchers. Users can avail of a Php50 or Php100 discount on their fares through LoyalWallet, Appsolutely's blockchain-powered rewards app. The partnership also allows Grab to market its services to over 50,000 LoyalCoin users around the world.
"Our partnership with LoyalCoin is highly aligned with our goal of bringing our consumers closer to the things that matter to them and providing services that support their everyday needs," said Martin Luchangco, head of Grab for Business, in a statement. "We are happy to extend the convenience of our daily transport services to LoyalCoin users."
ADVERTISEMENT - CONTINUE READING BELOW
Users can accumulate LoyalCoin by availing of products from its wide network of partner merchants, similar to rewards points in traditional loyalty programs. However, its blockchain-based nature allows the virtual token to be moved and exchanged much more freely and not be limited to a single company. Points earned in milk tea chain Gong Cha, for example, can be used to avail Grab's discount vouchers, as both are part of LoyalCoin's ecosystem.
As LoyalCoin is a virtual token, users can also purchase it from cryptocurrency exchanges such as Nemchange, Cryptopia and Kryptono. This gives users more flexibility with how they use and accumulate their rewards points.
"This alliance emphasizes our end goal in expediting nationwide adoption of blockchain technology," said Patrick Palacios, CEO of LoyalCoin, in a statement. "As we build a loyalty economy that considers every touch point of our customers' journeys, having Grab on-board definitely helps us reach more Filipinos looking to maximize value for their agility and mobility."
ADVERTISEMENT - CONTINUE READING BELOW
In an email, a spokesperson from LoyalCoin also clarified to Entrepreneur Philippines that this partnership is focused more on LoyalCoin users. However, the reverse of the current setup—converting Grab Rewards Points to LoyalCoins—is something that the company "can explore down the line."
With the onboarding of Grab, LoyalCoin now has 15 partner merchants in its network. These include financial services startup TrueMoney, convenience store chain 7-Eleven and low-cost airline Cebu Pacific.
Related story: Cebu Pacific Firms Up Rewards Partnership with PH Virtual Currency Pioneer
Established in 2013, Appsolutely is a local technology firm that focuses on creating digital loyalty and rewards solutions for other companies. It is the first Philippine company to launch an initial coin offering (ICO), where it sold millions of utility tokens that granted tokenholders access to LoyalCoin's features.
*****
Lorenzo Kyle Subido is a staff writer of Entrepreneur PH