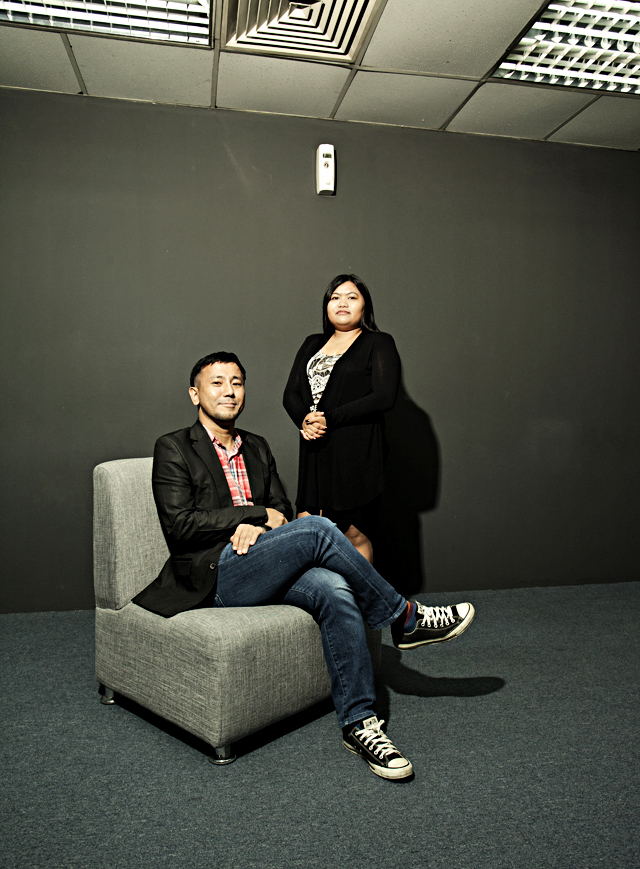 tuitt founders Tomohisa Kato and Mary Shemuel Unida are also behind RareJob
As more companies bring their business online, demand for information technology (IT) professionals who can monitor their computer systems and troubleshoot problems 24/7 is also on the rise.
Despite the proliferation of IT schools and courses, finding the right kind of technical talent is no easy matter. The founders of online tutorial company RareJob found this out the hard way when they were building a solid back-end support for their system a few years ago.
ADVERTISEMENT - CONTINUE READING BELOW
 "We experienced great difficulty in hiring the right IT people for our manpower needs," said Mary Shemuel Unida, RareJob's cofounder and director. The company handles a team of 4,000 Filipino freelance tutors who teach English online to 40,000 foreign students.
That inspired Unida and her partners to use RareJob's strength in teaching to help solve the problem. "We thought, why not provide the IT education they need so they could fulfill their tasks?" recalled Unida.
Along with Tomohisa Kato, RareJob's president and CEO, Unida set up a pilot event in 2015 that was sponsored by the tutorial company. After putting up an ad that promised free IT training, the company received more than 500 applications, from which they selected 10. "It worked well because our graduates were hired in full-time jobs," said Unida. "And the supervisors gave really good feedback."
The positive reception of the pilot event paved the way for the establishment of tuitt, a startup that holds three-month coding bootcamps. Founded in 2016, tuitt provides intensive training in common requirements for IT positions such as web development and different programming languages, aiming to make its students job-ready by the end of the program.
ADVERTISEMENT - CONTINUE READING BELOW
Unida, who heads tuitt as CEO, explained that prospective students do not need any background in IT to apply. A majority of tuitt's participants are either college students or fresh graduates eager to land a job in the IT industry. But Unida revealed that they have also accepted working professionals as well as "those in their early 30s and are still eager to learn programming."
Unida said each class consists only of 10 students so that they could focus on each participant intensively. "We'd like to have a few graduates who can do a lot rather than a lot of graduates who can do a little," she added. So far, tuitt has had 30 students and is accepting applicants for their next class beginning in January.
Like RareJob, Unida and Kato want to jump on the wave of coding bootcamps so it can be one of the pioneer players in the Philippine market. "In the US, the IT business is booming, but the number of information science teachers is limited," said Kato. "So there's a huge demand for IT engineers, which is why coding bootcamps are also popular there."
ADVERTISEMENT - CONTINUE READING BELOW
Kato also sees the business as another way to promote the talent of Filipino freelancers. When he met up with a cofounder of an American coding bootcamp, Kato proposed the idea of Filipinos teaching coding online. But the American was doubtful that Filipinos were good at coding and suggested targeting Indians instead.
"When I heard that, I got very excited," recalled Kato. He was reminded of how in 2007, he had to convince prospective Japanese customers that Filipinos were good English teachers. "Instead of being demoralized, it makes us excited because we know that they don't know the market yet," adds Unida.  
Related story: 4 takeaways from the founders of RareJob
Beyond the business opportunities, Unida and Kato see tuitt as a way to boost IT proficiency in the Philippines as a whole. True to RareJob's service mission of educating as many individuals as possible, tuitt employs a "study now, pay later" payment scheme where participants can settle their training fees after they've acquired a job.
ADVERTISEMENT - CONTINUE READING BELOW
Such a payment scheme invites all kinds of people to apply, especially those who are not able to sign up for the usual expensive training programs. Unida adds that the payments from their graduates will be used to finance future tuitt bootcamps. "It's kind of like a 'pay it forward' system."
"We decided to offer the training with this payment scheme so that we could give back," explained Unida. "In a way, we're uplifting the livelihoods of these people."
*****