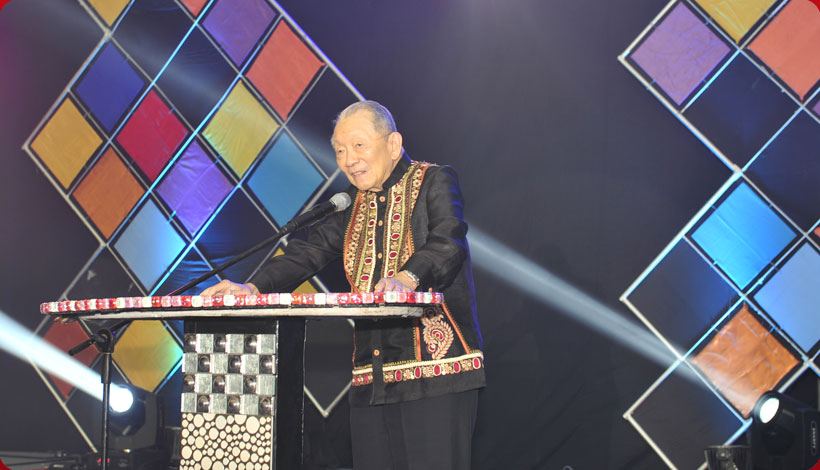 Washington Z. SyCip, or "Wash" to colleagues and friends, the country's most prominent and respected business leader today, has died at the age of 96, according to various sources close to his family. He was reportedly en route to Vancouver, Canada from Manila and died three hours into the flight.*
ADVERTISEMENT - CONTINUE READING BELOW
SyCip founded the Philippine auditing firm SyCip Gorres Velayo & Co. in the early 1950s, which grew into the country's largest accounting and professional consulting firm in the Philippines and one of the best in the region. Despite the rise of several accounting firms, many of which were founded by former SGV partners, SyCip's accounting firm was still the preferred principal auditor of 40 percent of the country's Top 1,000 corporations today.
More than being an accountant, SyCip was a respected business leader and counsellor, widely sought by tycoons to sit in their board of directors.
Even when he was already in his 90s, SyCip remained  one of the record holders for the most number of directorship positions, with at least 25 board seats as of end-2014. He is an independent director in 14 of these companies and a regular board member in 11. "None of my clients are complaining about my age," SyCip told Forbes Philippines in 2015 when asked about it. "They are paying me for thinking ahead. And because I work hard."
ADVERTISEMENT - CONTINUE READING BELOW
Born in 1921 in Manila to lawyer Albino SyCip and his wife Helen, SyCip spent a few of his childhood years in Shanghai before entering the Philippine public school system. He later went to the University of Santo Tomas for his commerce degree and  graduated summa cum laude at the age of 17, according to his biography, Wash: Only a Bookkeeper, by Jose Y. Dalisay Jr.
Too young to practice accountancy after passing the board exams when he was just 18, SyCip instead went to Columbia University in the US where he was working for his dissertation when the Japanese attacked the Philippines in December 1942 and occupied the country the following year. He joined the US Armed Forces and was assigned to work on cryptography in China, Burma and India.
SyCip returned to the Philippines after the war and set up his own accounting firm W. Sycip & Co., foregoing the more immediately lucrative option of working for American and British-owned auditing firms that dominated the country's commercial landscape then. With colleague Alfredo Velayo, he renamed his firm SyCip, Gorres, Velayo & Co. (SGV). Under the three principal partners leadership, the firm grew into the country's largest accounting group and professional consultancies in the next few decades.
ADVERTISEMENT - CONTINUE READING BELOW
*****
*A previous version of this story stated that SyCip died on a flight from Manila to New York