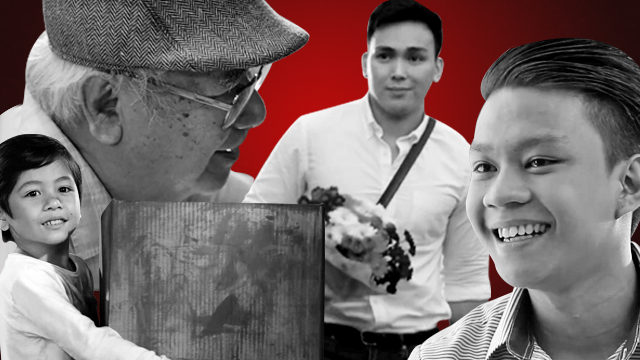 Commercial advertisements, while meant to sell a product or service, also have the power to tell stories that can sometimes tug at the heartstrings of even the most jaded consumers.
This Christmas, some brands once again injected the spirit of the yuletide season into their official holiday ad campaigns. What was more apparent this year was the adoption of some of the country's biggest brands for digital advertising, which is understandable, given the statistics.
ADVERTISEMENT - CONTINUE READING BELOW
According to Facebook, Filipinos posted status updates 21 percent more online as early as September, with 84 percent of the country's users posting through mobile. This notable change in consumer practice gave rise to a stronger e-commerce, too, as Facebook reported a 54 percent increase in online shopping on its platform.
Entrepreneur PH collated some of the most viewed local commercial ads online. Ads must have tallied at least 1.6 million to four million views either on YouTube or Facebook. The digital platform gave these brands the flexibility and luxury of what traditional TV can't offer: more playing time as most of the ads listed last for more than a minute, compared to most traditional TVCs which often run only from 30 to 60 seconds.
1. Lady's Choice
Embodying the spirit of giving this holidays, Lady's Choice chose to showcase how the brand helped a small town deprived of electricity with their donated solar lamps.
ADVERTISEMENT - CONTINUE READING BELOW
Total views: 3,815,037
2. Jollibee
A noticeable trend among online ads this year was the emergence of short films. Often running from two to three minutes, these videos usually depict the story of how a particular character relates a certain brand to his or her daily life. Jollibee's Christmas ad captured the hearts of children who grew to love its mascot and how their loved ones are trying to keep that love alive.
Total views: 2.8 million
3. Breeze
Unlike its previous ads, which usually compare how their products stack up against competing brands, Breeze's Christmas ad this year told the story of a working mother and her struggle to understand her child's daily antics. The ending can leave you a bit teary-eyed.
Total views: 2,752,884
4. Coca-Cola 
If last year's holiday ad saw the loveteam of Alden Richards and Maine Mendoza together, this year's Coke ad chose to keep the spotlight squarely on the brand's core product.
ADVERTISEMENT - CONTINUE READING BELOW
Total views: 2,642,487
5. ABS-CBN
The network's yearly Christmas station ID as usual showcased its biggest stars, as Sharon Cuneta, Lea Salonga, Sarah Geronimo and Bamboo belted out the network's official Christmas jingle.
Total views: 2,493,155
6. Pepsi
Similar to Lady's Choice, Pepsi reminds everyone to be a light for others this holiday season. The company's campaign focuses on re-using its PET bottles to make solar lamps.
Total views: 2,185,934
7. Selecta
Tackling a common family scenario at home, Selecta decided to show how parents can deal with their children who might feel a little less loved this holiday season.
Total views: 1,807,912 views
8. Uber
Even ride-sharing app Uber jumped into the holiday bandwagon with a three-part series titled #FindYourWayHome. The first part of the online video campaign showed a balikbayan heading back home.
Total views: 1.8 million
9. Philippine Airlines                 
Veering away from its usual ads of holiday jingles, Philippine Airlines chose to embody the spirit of Christmas through a short film. The ad depicts the life of a hardworking young professional who never finds the time to go home to his family.
ADVERTISEMENT - CONTINUE READING BELOW
Total views: 1.6 million
10. Coca-Cola
Just before midnight on Christmas Eve, Coca-Cola posted another Christmas ad on Facebook entitled The Last Customer, which is dedicated to those in the service industry who often have no choice but to work during the holidays.
Total views: 1.6 million
*****
Elyssa Christine Lopez is Entrepreneur.com.ph's staff writer. Follow her on Twitter @elyssalopz