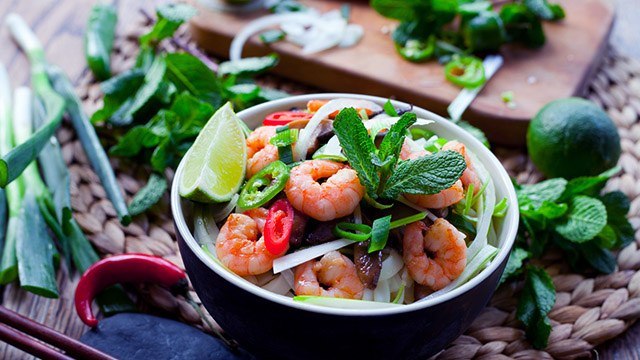 If you're planning to open a food business, it's always best to stay updated on the current food trends happening in the local dining scene.
RJ Ledesma, co-founder of popular night food market and food business incubator Mercato Centrale, revealed his top local food trends during his talk at this year's Restaurant Investment Conference. The second edition of the annual event gathered industry experts and food business owners to share experiences and discuss key issues related to local hospitality.
ADVERTISEMENT - CONTINUE READING BELOW
Based on his work with numerous food entrepreneurs, Ledesma identified these key trends that aspiring restaurateurs might consider:
1. Modern Fusion Food
"Whereas before, fusion was basically just American plus another cuisine, today the combinations are more adventurous," Ledesma said. He cited as examples Naxional, which combines Japanese and Peruvian cuisine, French-Japanese pastry shop and café Le Petit Souffle, and Hey Handsome, which offers a mix of Filipino and Singaporean dishes
2. Everything Done Better
"Everything offered with a new twist, premiumizing otherwise common, mainstream dishes," Ledesma said. The idea is to present a "better something," such as better Japanese food, better sandwiches, better burgers, better street food and better breakfasts.
3. Craft or Artisanal Food
While in a way similar to "everything done better," the trend of putting special emphasis on the story of the process, or enterprises commonly owned by technical experts rather than businessmen, is still very popular. Ledesma said this is most commonly found in beverages, such craft beer, coffee, gin or whiskey, etc., but it can also be present in restaurants that offer things like dry-aged meat and seasonal ingredients.
ADVERTISEMENT - CONTINUE READING BELOW
4. Heirloom or heritage businesses
"These are businesses that build on family traditions and family recipes," Ledesma said. "They're commonly sold in non-traditional channels like food parks and bazaars, and operated by the business owners themselves, which are usually family members."
In 2014, the winner of Mercato Centrale's search for the Next Big Food Entrepreneur was Bakmi Nyonya, whose main dish called Bakmi Ayam was a recipe from the owner's Chinese-Indonesian wife's family. Ledesma said the noodle dish with beef, mushrooms, herbs and spices was a huge hit with diners and also won the People's Choice award at that year's competition.
5. "Hipster" side of Manila
Ledesma said people are still drawn to places that appeal to a certain crowd, like millennials or young professionals. He name-dropped places like The Girl + The Bull, Yardstick Coffee and Your Local, which are all located in the hip Legazpi Village neighborhood of Makati City.
ADVERTISEMENT - CONTINUE READING BELOW
"And don't forget that your place has to be Instagrammable," he added.
6. Filipino everything
"Here and globally, Filipino cuisine is becoming more and more popular," Ledesma said. "Local tastes and modern interpretations of Filipino dishes alike are starting to become staples in the foodie scene."
Anthony Bourdain loves Filipino lechon and sisig, and chef and TV personality Andrew Zimmern has also professed his fondness for Filipino food. Even Bad Saint, a Filipino restaurant in Washington DC, has gotten rave reviews from publications such as The New York Times.
"And it doesn't stop there," Ledesma said. "There's a huge opportunity for us to bring regional cuisine—like those from the Tausugs, Mountain Province and the Visayas—into the mainstream."
*****
Paul John Caña is the managing editor of Entrepreneur PH