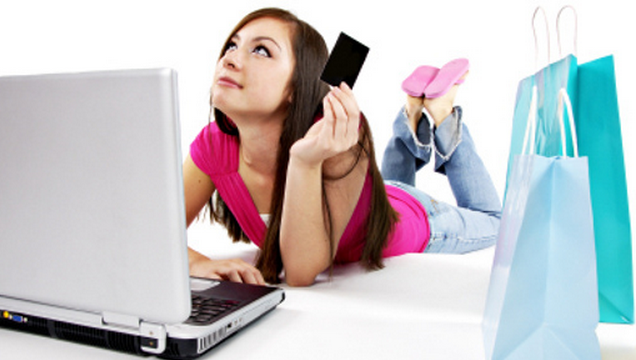 Brands have become an essential consideration in making purchase decisions. Online shopping site Lazada shares with us some information to provide an idea about which popular brands are dominating local online consumption in various categories.
The e-commerce site is no stranger in understanding consumer behavior towards brands specifically in the online retail space. In a recent study it conducted, it found that Penshoppe, ASUS, and Cherry Mobile are showing strong affinity with Internet shoppers in the country. Camera maker Canon and power tool manufacturer Bosch also remain to be popular among Filipino consumers particularly those aged 55 years old and above.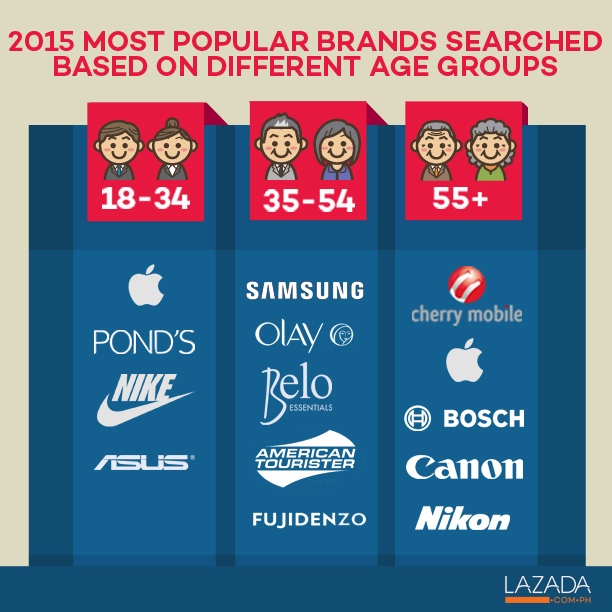 ADVERTISEMENT - CONTINUE READING BELOW
Lazada based its findings on actual sales within its shopping site and mobile app combined with local Google search results. Check out the rest of the study's results in these infographics.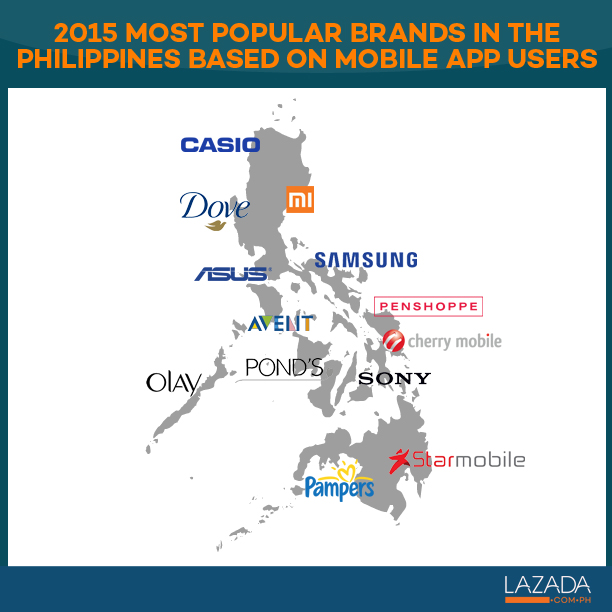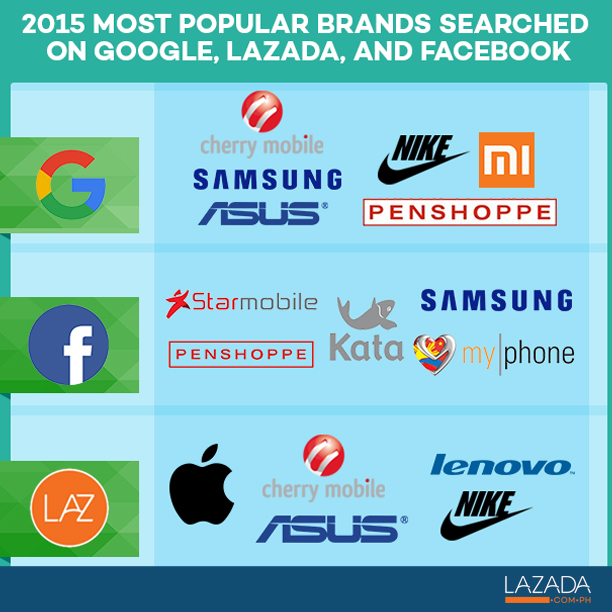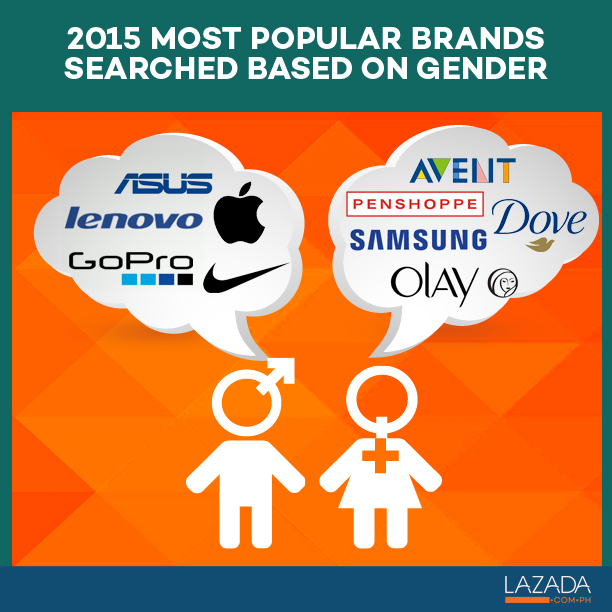 ADVERTISEMENT - CONTINUE READING BELOW
Meanwhile, Lazada through its Marketplace Platform, works in partnership with some of the biggest local and international brands to provide Filipinos with a large assortment of products across electronics and lifestyle categories. "The number of consumers looking to buy beauty products online is increasing, so partnering with Lazada seemed to be the best way to expand into the online shopping space," says Khristine Santos, customer development manager of Belo Essentials.
"We regard Lazada as the most trusted e-commerce company in the Philippines and as a consumer brand, consumer trust is very important for us to grow. It allows us to easily track results and we are able to develop a better understanding of our online market," she added.
Mr. William Go, country sales director of Bosch, Inc., the global brand specializing on power tools and home improvement equipment, regards Lazada as "the biggest e-commerce and now one of the fastest growing distribution channels of Bosch Power Tools. With its [Lazada's] wide range of customer reach, attractive promotions, product assortment and availability, it has managed to cater effectively and successfully to the needs and wants of customers all over the country. It is now one of the most trusted online dealers carrying the number one power tool brand globally in Bosch power tools."
*****
Main photo from Flickr (John Mary)