<>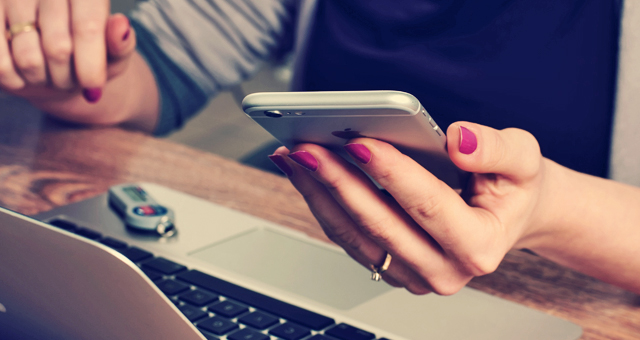 Based on some numbers bandied about by Internet companies, Filipinos seem to be online 24/7.   
At 60 percent, smartphone adoption in the Philippines is just behind the US and ahead of Japan, according to Google Philippines. Meanwhile, Facebook said Filipino users spend at least three hours every day interacting with mobile devices. Six out of ten Filipinos have bought something online at least once.
ADVERTISEMENT - CONTINUE READING BELOW
These numbers should be good news for builders of cloud infrastructure -- the large network of remote web servers that allow users to run software applications and store, retrieve and process data over the Internet rather than on their own computers.
Yet, local businesses, especially startups, seem slow to adopt to cloud technology that presumably comes second nature with the growth of the mobile-first market and tech-savvy audience. 
"While the bigger enterprises use AWS (Amazon Web Services) for massive growth since they want to be the biggest and the best, as fast as possible, startups are much more penny pinchers," said Werner Vogels, Amazon.com's chief technology officer at the AWS re:Invent 2016 conference in Las Vegas, Nevada. "Younger businesses are focused in building a sustainable enterprise." 
AWS is the world's leading cloud service provider, accounting for almost a third of the cloud infrastructure services market.
Risk-averse
With limited spending power, startups as well as other small businesses can't afford to make what they consider to be a risky investment and are thus slow to scale up.
ADVERTISEMENT - CONTINUE READING BELOW
"This perspective definitely redefines what success is for the Philippine startup scene. It may not be a hundred million users but it may be as simple as something that can feed your family or something that will let you have two vacations a year," Vogels added. 
The predominance of small businesses in the Philippines could explain the slow pace of cloud adoption. Out of almost a million establishments in the Philippines, 99.6 percent are micro, small and medium enterprises (MSMEs), which have less than 200 employees, according to the Philippine Statistics Authority.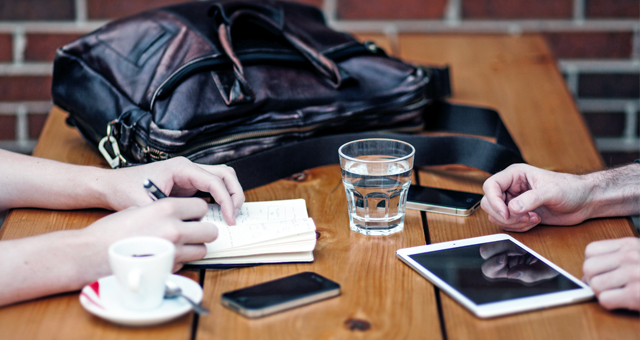 ADVERTISEMENT - CONTINUE READING BELOW
Internet startups have been around for some time but their numbers are quite small. According to the Department of Information and Communications Technology (DICT), there are at least 100 startups operating in the Philippines. It wants the number of startups to grow to 500 by 2020 with a cumulative valuation of $2 billion.
The Philippines' Internet startups are not as aggressive as their American counterparts in taking to the cloud. If most startups in the US want to acquire the next million users for their app as soon as possible, those in the Philippines take time to grow.
Businesses in the Philippines and other emerging markets are seen more as a means of survival for the family rather than as an expression of individual creativity or innovation. "In the US, entrepreneurs are sort of heralded as a special breed but in Southeast Asia, it's not, since almost every family has a business to run," Vogels explained.
ADVERTISEMENT - CONTINUE READING BELOW
Pioneering PH startups
Still, Nick Walton, AWS head for Southeast Asia, believes that some of the company's clients among Philippines' startups are at par with their counterparts in the region. Some are even expanding beyond the country and across the Asian region and beyond.
"There's Coins.ph which is disrupting how people do remittances in the Philippines," Walton said. "Then there's Lifetrack Medical Systems, which is a health care startup gaining clients in Bangladesh to North America. It's great to see those export opportunities being enabled by the global network we provide." 
AWS currently has 68 edge locations worldwide, from Singapore to São Paulo that ensure content delivery for all the apps it runs. 
While the executive refused to provide specifics, Walton said cloud has been gaining momentum especially among big enterprises for the Philippines, across different industries—from manufacturing to food—and even in government agencies. 
ADVERTISEMENT - CONTINUE READING BELOW
"One key thing about AWS is it helps companies and organizations to reduce overhead and focus on bigger things that can be done," he said.  
AWS currently has Marketplace, which works like Amazon retail's e-commerce site. But instead of books and other stuff, Marketplace sells software and models that can be easily installed and adapted by small, medium and micro enterprises.
For example, if a small enterprise lacks a human resource management system, it can easily purchase software that it can start using after just a few clicks. The platform currently has 3,500 listings dealing with various business support solutions from data storage to business intelligence. 
ADVERTISEMENT - CONTINUE READING BELOW
*****
Elyssa Christine Lopez is Entrepreneur.com.ph's staff writer. Follow her on Twitter @elyssalopz