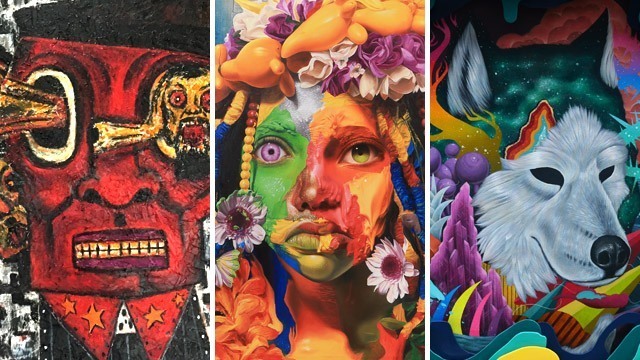 Catch the best of contemporary Philippine art at this week's Art Fair Philippines in Makati
Art Fair Philippines—one of the prime venues for exhibiting and selling artworks in the country—will return to the Link Carpark of Ayala Center in Makati City from February 16 to 19, 2017. It's perhaps a reflection of the dynamic and ever-growing market for local art and artists that for this installment, its fifth since 2013, Art Fair will occupy four floors of the building including the roof deck.
ADVERTISEMENT - CONTINUE READING BELOW
According to Trickie Lopa, who organized the event with Lisa Ongpin-Periquet and Dindin Araneta, the expansion will make this year's Art Fair the biggest to date in terms of venue size.
"[The local art scene] is vibrant," Lopa told Entrepreneur Philippines. "If you've been to the [past Art Fairs,] it was a frenzy. People really bought art works." This year, organizers are gearing up to welcome that "frenzy" yet again. Lopa says they expect a crowd of 22,000 to visit this year. All of them will have more room to roam around as the Fair will occupy about 7,848 square meters of the car park.
"We feel that the reception area has been too crowded (in previous years)," she said. "Because of what the event has become, it necessitated the expansion."
But Lopa added that a much bigger venue isn't the only thing that people can look forward to in the Art Fair. Taking cues from its previous incarnations, this year's installment will once again see a gathering of both local and international names in the art world, including 34 local galleries and 12 galleries from other countries like Indonesia, Hong Kong, Singapore, Spain and Taiwan.
ADVERTISEMENT - CONTINUE READING BELOW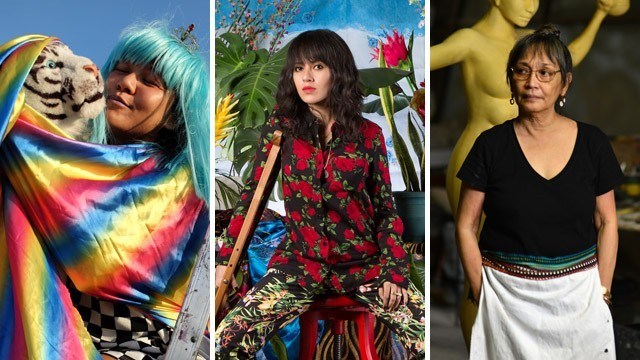 The works of (from left) Maria Jeona Zoleta, Wawi Navarroza, Agnes Arellano are featured in this year's Art Fair PH
It will also feature eight artists who were commissioned by the organizers to create works specifically for the fair itself.  These include Jose Tence Ruiz (who was featured in the 2015 Venice Biennale,) Agnes Arellano, Patricia Perez Eustaquio, Maria Jeono Zoleta and sound art group WSK (pronounced as "wasak"). Also included among the commissioned exhibitors are Elmer Borlongan, Emmanuel Garibay and Mark Justiniani who, for this fair, will have a creative reunion reminiscent of the days they spent working together in art collectives.
ADVERTISEMENT - CONTINUE READING BELOW
According to Ongpin-Periquet, these special exhibits were commissioned to give the fair a "special identity" which they hope people would remember. And because of the minds they tapped to shape this identity, this year's fair will touch upon a range of themes including politics, femininity and the millennial mindset.
Meanwhile, other showcases also seek to add flavor to this year's fair. Among the highlights include a showing of Christian Marclay's 1995 montage Telephones.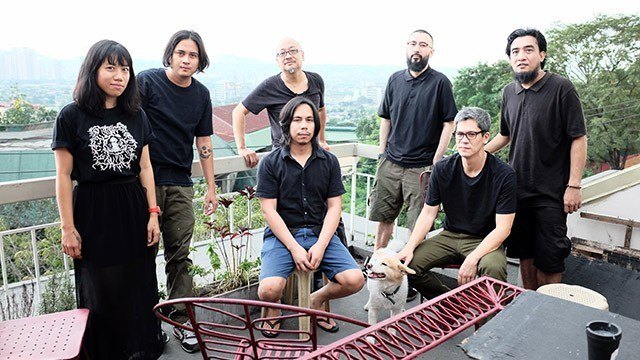 ADVERTISEMENT - CONTINUE READING BELOW
The artists of sound art group WSK
Showcasing artworks isn't the only thrust of Art Fair Philippines. Since 2013, when the three women now dubbed as "the Art Fair Ladies" began talking about their goals for the event, the group has longed to use it as a platform to build an audience for contemporary visual arts in the country. Because of this, it was important for them to host other activities to support the planned exhibits.
Among such activities are the talks, which this year will include a collaboration with the Ateneo Art Gallery to fly in special guests for art-related discussions. These include British-born, New York-based artist James Nares, art sociologist Dr. Sarah Thornton, curator Tony Godfrey and the Director of Museu d'Art Contemporani de Barcelon Ferran Barenblit.
Nares, whose video installation will be at the Ayala Tower One and Exchange Plaza this year, will talk about his work as an artist. Dr.Thornton, meanwhile, will discuss the persisting significance of art in this day and age while Godfrey will speak about masterpieces in contemporary art. As for Barenblit, the talk will revolve around the role museums and contemporary art play, how they foster critical thinking and how they offer a platform for open discussion in a city like Barcelona.
ADVERTISEMENT - CONTINUE READING BELOW
Other events will also be held in conjunction with the Art Fair. Hoping to further push the impact of the event, its organizers also planned the "10 Days of Art" which will be held from February 9 to 19. This will be a series of events involving Makati's galleries, museums, restaurants, bars and retail establishments.
"Believe me when I say that it's going to be a bigger, better, bolder Art Fair this year," said Cathy Bengson, the AVP of Ayala Land. Bengson has been meeting with the Art Fair Ladies since the event's inception in 2013. She was there when the event was first launched welcoming 6,000 people in a 2,780-square-meter venue and has continued to collaborate with them as the event consistently grew to what it has become today.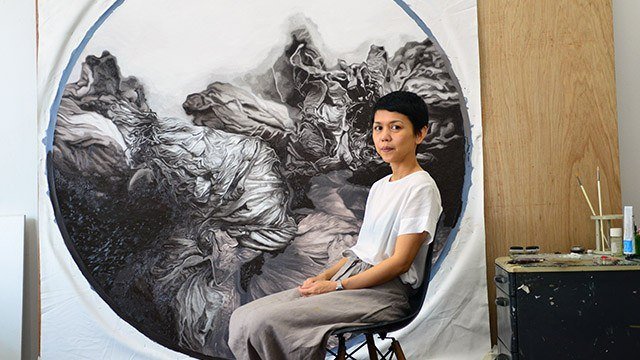 ADVERTISEMENT - CONTINUE READING BELOW
Patricia Eustaquio
"With the vision and the determination of these Art Fair Ladies," she said, "here we are already in our fifth edition."
Lopa was quick to add that the success of Art Fair Philippines wasn't merely due to their efforts. Discussing the current state of contemporary visual arts in Metro Manila, she said that part of the event's success can be attributed to public interest which, in turn, has been influenced by events and private initiatives similar to the Art Fair itself. In other words, the capital's art scene, she believes, is sustained by what she calls an "art ecosystem."
"You have the galleries, you have the museums, you have the Art Fair, so it's like a whole ecosystem supporting the art scene," she said. "And, the fact that it's growing and people are excited about it just shows how vibrant it is."
*****
Angelo Cantera is a journalist who has been covering the lifestyle, travel and business-lifestyle beats for some of the country's major newspapers and magazines. He has worked for The Manila Times and has served as associate editor of asianTraveler Magazine. Also a lensman, he occasionally does photography for his own travel assignments.
ADVERTISEMENT - CONTINUE READING BELOW