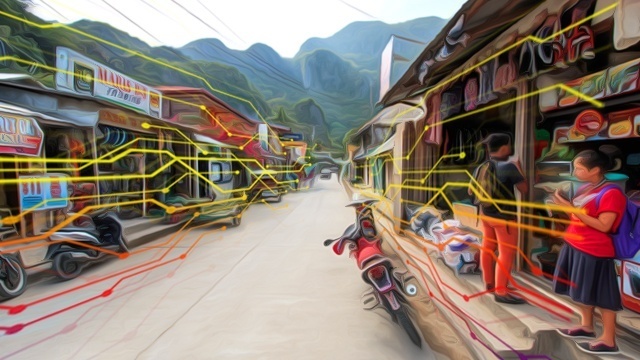 Sari-sari stores, the small neighborhood retail outlets that dot Philippine communities, will soon play a pivotal role in delivering financial services to hard-to-reach markets, according to International Data Corp. (IDC), the US-based technology industry research and consultancy firm.
"By 2020, 30 percent of Philippine sari-sari stores will evolve to become another channel for one-stop payments and remittance centers," IDC Philippines stated in its annual IDC FutureScapes briefing held last February 9.
ADVERTISEMENT - CONTINUE READING BELOW
Apart from selling fast-moving consumer goods, sari-sari stores will soon provide financial services such as bills payments, electronic loading of phone credits, and remittance services, said IDC. With over a million sari-sari stores around the country, the "next-wave sari-sari store" can serve as payment gateways for communities not reached by banks.
 "Sari-sari stores play a pivotal role in filling the 'unbanked' gap," said Jerome Dominguez, a market analyst of IDC Philippines.
"They (sari-sari stores) serve as complimentary touchpoints especially in the rural areas," IDC Philippines added in a statement.
The market intelligence firm also recognized the potential of sari-sari stores to help extend the reach of large businesses by penetrating an otherwise hard-to-reach area. As an example, Dominguez raised the possibility of small but digitally connected neighborhood stores selling and issuing airline tickets.
"Sari-sari stores offer organizations looking to engage more in the rural areas a viable channel — an alternative to building brick-and-mortar branches, which may be cost-prohibitive to most companies," IDC Philippines said in a statement.
ADVERTISEMENT - CONTINUE READING BELOW
Many enterprises, seeing the potential of sari-sari stores, are launching business ventures to help the small retail outlets scale up. Sari Software Solutions, a local tech startup, has developed mobile-phone applications aimed at helping sari-sari storeowners manage their store better. Hapinoy, another local startup, provides business education and access to capital.
Related link: Power to the people 
The rise of what it calls the "next-wave sari-sari store", is one of IDC's 10 predictions for the information and communication technology industry in the Philippines in the next few years. Its other predictions include the integration of augmented and virtual reality into local companies' marketing strategies and the rise of virtual agents and digital assistants as a way to improve company engagement with customers.
*****
Lorenzo Kyle Subido is a staff writer of Entrepreneur PH