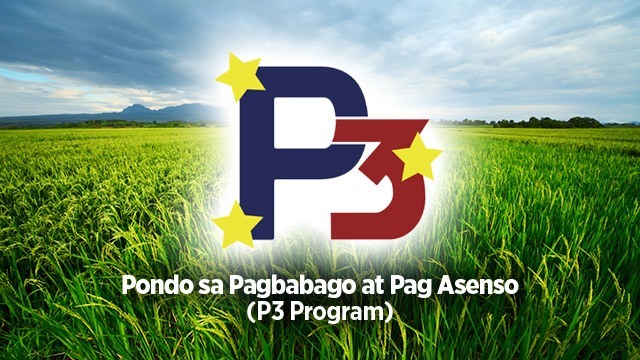 The Department of Trade and Industry (DTI) has announced that the Pondo sa Pagbabago at Pag Asenso or P3 program, a lending program aimed at providing affordable funds to micro entrepreneurs, is now available nationwide. The government agency published advertisements in several newspapers on May 31 encouraging small business owners to file loan applications.
ADVERTISEMENT - CONTINUE READING BELOW
The lending program aims to provide credit between Php5,000 and Php100,000 to low-income business owners at a monthly interest rate of only 2.5 percent or 30 percent a year. Previously, many of these micro entrepreneurs had no choice but to borrow from loan sharks, particularly the notorious "5-6" financiers who lent money at around 20 percent a month.
In a bid to disrupt the "5-6" lenders who approve loans fast and provided flexible payment terms, the DTI program promises to process loan applications within one day. It also allows the borrower to choose whether to pay daily or weekly. However, it requires that borrowing enterprises should have been operating for at least a year and are registered with the DTI.
Of the Php1 billion initial fund for the program, some Php7.7 million have been released in the three pilot provinces, namely, Mindoro, Sarangani and Leyte. As of May 31, a total of 174 borrowers from the pilot areas have already availed of the loans. Of these, 93 have already paid in full with 69 of them re-availing of the loans.
ADVERTISEMENT - CONTINUE READING BELOW
"After we've launched the P3 in Tacloban, Occidental Mindoro and Sarangani in January 2017, P3 is now going nationwide. We hope this will encourage micro entrepreneurs to patronize the government's program so we can eliminate loan sharks," DTI Undersecretary for Regional Operations Zenaida Maglaya said in a statement.
The program seeks to help mostly micro entrepreneurs such as market vendors, agri-businessmen and members of cooperatives, industry associations and co-operators. Priority and emerging industries, start-ups and technology innovation from the 30 poorest provinces will also be prioritized.
"With this program, they can access cheap and easy credit without any hassle. After filling out a half-page application and presenting necessary documents, the money can be released within the day," Maglaya explained.
The Small Business Corp. (SBC), DTI's microfinance arm has identified the accredited national and local financial institutions that will lend the funds. These include national conduits such as Radiowealth Finance Company (RFC), Taytay sa Kauswagan, Inc. (TSKI) and Mindanao Alliance of Self-Help Societies – Southern Philippines Educational Cooperative Center (MASS-SPECC).
ADVERTISEMENT - CONTINUE READING BELOW
Interested borrowers may also avail of loans from other accredited local micro-financial institutions (MFIs) located in Mindoro, Tacloban and Sarangani. Below is a list of the financial institutions that can lend funds under the P3 program:
National Microfinance Institutions
1. Radiowealth Finance Company (RFC)
52 DMG Center 8/F D.M. Guevarra St., Mandaluyong City
(02) 571-4401 to 05
(0998)9968080, (0917)6798080
rfchotline@rfc.com.ph
2. Taytay sa Kauswagan, Inc. (TSKI)
National Highway, Bgy. Mali-Ao, Pavia Iloilo
(033)3203958/(033) 3295547
tski.corporate@gmail.com
3. Mindanao Alliance of Self-Help Societies – Southern Philippines Educational Cooperative Center (MASS-SPECC)
Tiano-Yacapin Streets, Cagayan de Oro City
(088) 856-5753, (032) 234-4500
Local Microfinance Institutions
Mindoro (Luzon)
1.  Lourdes Multi-Purpose Cooperative
2.  Samahang Magkakapatiran Para sa Kaunlaran Multi-Purpose Cooperative (SAMPKA MPC)
3.  San Miguel Multi-Purpose Cooperative (SAMMUCO)
4.  Calumpit Multi-Purpose Cooperative (CAMPCO)
5.  Malawaan Matabiaga Multi-Purpose Cooperative (MAMAMUCO)
6.  New San Vicente Farmers Multi-Purpose Cooperative
7.  Sto. Nino Farmers Multi-Purpose Cooperative (SANIFAMCO)
8.  Advent Livelihood Movement and Services (ALMS) Multi-Purpose Cooperative
ADVERTISEMENT - CONTINUE READING BELOW
9.  Salvacion United Farmers Multi-Purpose Cooperative(SUFMPC)
10. Tuban Blessed Farmers Multipurpose Cooperative (TUBFARMCO)
11. Family Arrange the Resources and Managed Multi-Purpose Cooperative (FARM)
12. Kabalikat ng Pamayanan na Nagnanais Tumulong at Yumaman Multi-Purpose Cooperative (KAPANTAY MPC)
13. Mindoro Progressive Multi-Purpose Cooperative
14. Samahang Gumagawa Tungong Tagumpay Multi-Purpose Cooperative (SAGUTT MPC)
15.  San Carlos Multi-Purpose Cooperative (SACAMUCO)
16.  Sta. Lucia Sablayan Multi-Purpose Cooperative
Tacloban (Visayas)
1.  Libercon Multi-Purpose Cooperative
2.  Omaganhan Farmers Agrarian Reform Cooperative
3.  Samahang Pangkabuhayan ng Riverside Multi-Purpose Cooperative
4.  Fatima Multi-Purpose Cooperative
5.  Zaragosa Agrarian Reform Cooperative
Sarangani (Mindanao)
1.  Mediatrix Multi-Purpose Cooperative
*****
Cherrie Regalado is a contributor to Entrepreneur Philippines