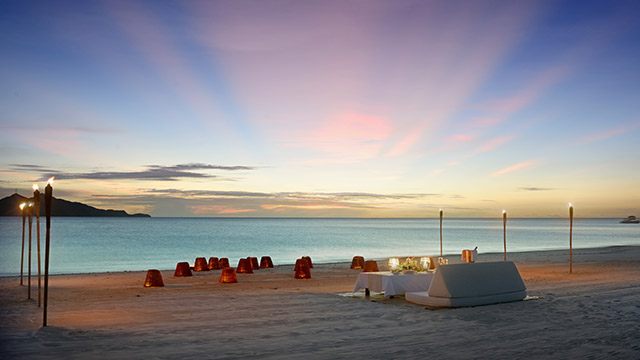 Amanpulo in Palawan is the only Philippine resort that made it to Financial Times' list of Best Beach Hotels
As a tropical archipelago, the Philippines has thousands of beach resorts along its coastlines, which are the fifth longest in the world. But only one of these made it to the Financial Times' list of the 50 best beach hotels in the UK and around the world this year. Based in London, the FT is considered the world's leading business newspaper.
ADVERTISEMENT - CONTINUE READING BELOW
Called "Pink Sand 2017," the list of top beach hotels was compiled from suggestions made by an expert panel of leading tour operators and travel agents selected by the FT. The list, which was published in the FT magazine over the weekend, is divided into five categories consisting of 10 hotels each. The groupings are: top luxury beach hotels, favorite remote resorts, best destinations for the family, top spots for design lovers and the UK's finest beach getaways.
The five-star Amanpulo Pamalican Island Resort in Palawan is the only beach hotel in the Philippines that made it to the FT list. Accessible only by private plane, Pamalican is part of the Quiniluban group of Cuyo Islands in the Sulu Sea, about 360 kilometers southwest of Manila. The resort is run by Aman Resorts, a luxury hotel group that operates 31 properties in 20 countries. An overnight stay at the resort costs at least $1,100 for a one-bedroom suite.
ADVERTISEMENT - CONTINUE READING BELOW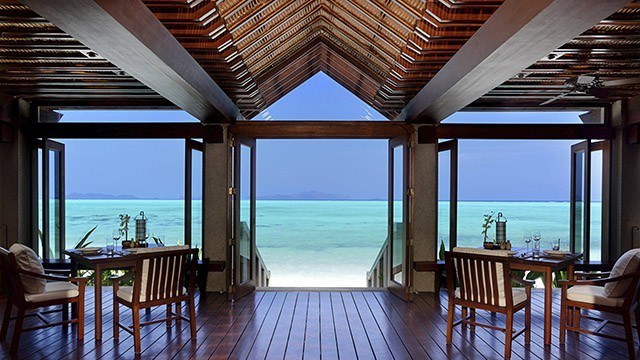 An overnight stay at Amanpulo starts at $1,100 for a one-bedroom suite
"This is the place to live out luxury desert island fantasies," said James Jayasundera of Ampersand Travel, one of the experts who made the selection, according to the FT. Among the activities available at the resort are windsurfing, sailing or scuba diving, and relaxing in the spa.
ADVERTISEMENT - CONTINUE READING BELOW
Amanpulo is one of seven beach resorts in Southeast Asia included in the list. Two resorts are in Indonesia while another two are in Vietnam. Only one beach resort each in Thailand and Cambodia made it to the list.
Tourism is a major industry in Southeast Asia, which was visited by 108.9 million tourists in 2015. Thailand drew in the most visitors at 29.9 million. It was followed by Malaysia with 25.7 million visitors, Singapore with 15.2 million visitors, Indonesia with 10.4 million visitors, Vietnam with 7.9 million visitors, Philippines with 5.4 million visitors, Cambodia with 4.8 million visitors, Laos with 4.7 million visitors, Myanmar also with 4.7 million visitors and Brunei with 0.2 million visitors.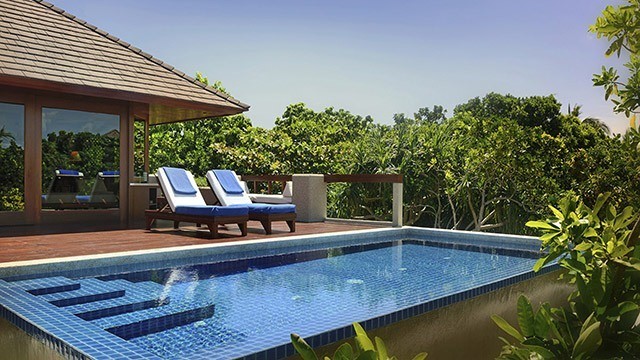 ADVERTISEMENT - CONTINUE READING BELOW
Often cited as one of the country's best and most exclusive beach resorts, Amanpulo is operated by Aman Resorts, which owns 30 other properties in other countries
The following are the other Southeast Asian resorts that were included in the FT list:
Nihiwatu, Indonesia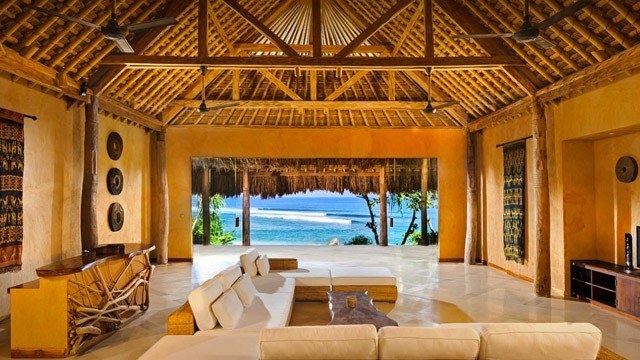 This resort in the southeastern island of Sumba in Indonesia is a prime family getaway, offering activities for kids and adults alike. Opening its doors in 1988, FT described it as having "evolved from rustic surf lodge to luxury retreat." 
ADVERTISEMENT - CONTINUE READING BELOW
Soori, Indonesia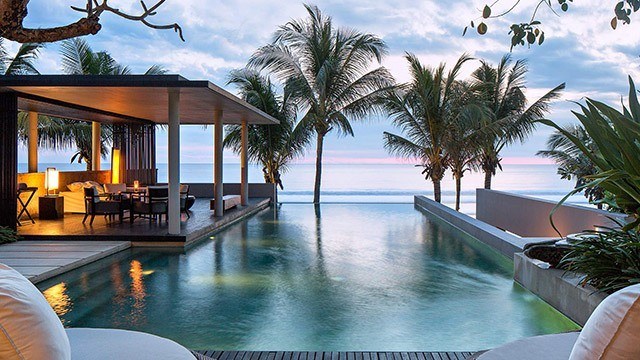 This hidden resort in southwest Bali, Indonesia was designed by internationally acclaimed architect Soo K. Chan, who also owns the location. Jayasundera described it as "a sublimely accomplished architectural creation in a wild natural setting."
The Nam Hai, Vietnam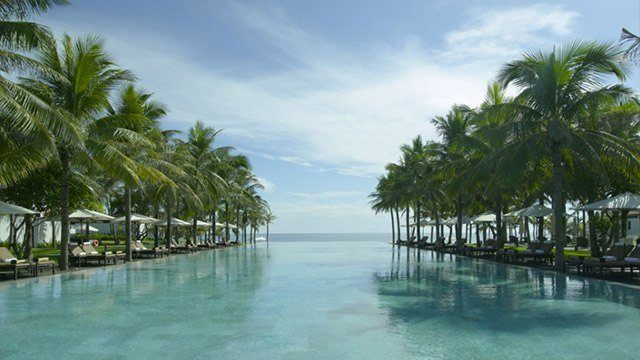 ADVERTISEMENT - CONTINUE READING BELOW
This beach resort takes inspiration from the Vietnamese temples in nearby UNESCO World Heritage Sites Hoi An, Hue and My Son. It also fronts Ha My Beach, which FT described as "one of the most spectacular beaches in Southeast Asia."
Amanoi, Vietnam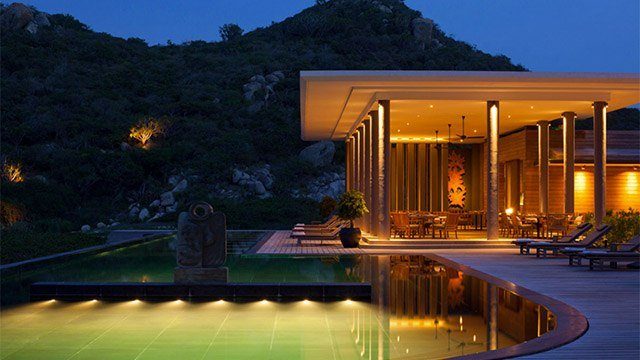 Owned by the same operators of Amanpulo, this resort in southern Vietnam is recognized for its elegant design and prime location. FT put a spotlight on its "show-stealing infinity pool, seemingly jutting into the Eastern Sea." 
ADVERTISEMENT - CONTINUE READING BELOW
Keemala, Thailand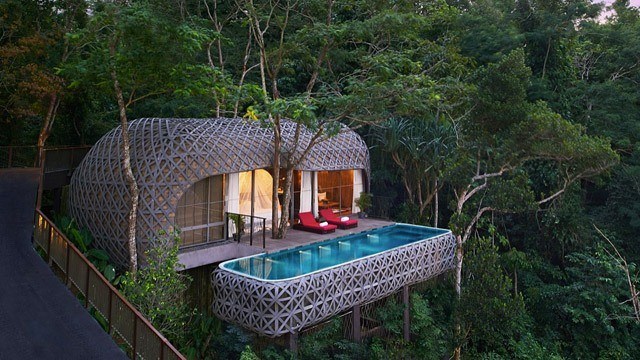 The only Thai entry in the list, this beach resort in Phuket offers both a quiet getaway and an active nightlife in nearby Patong Beach. FT described its Bird's Nest Pool Villas as "the ultimate escapist fantasy." 
Song Saa, Cambodia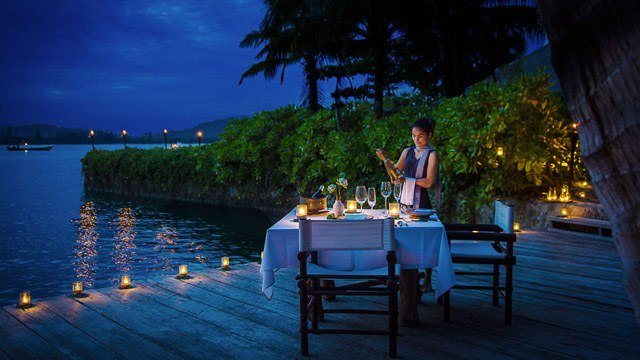 ADVERTISEMENT - CONTINUE READING BELOW
The only Cambodian entry in the list, this private island resort in the Koh Rong archipelago infuses Cambodian culture into its architecture, food and amenities. FT quoted Steve Kimber of luxury firm Carrier in saying that Song Saa is "Cambodia's first genuine luxury beach resort."
*****
With additional reporting by Lorenzo Kyle Subido