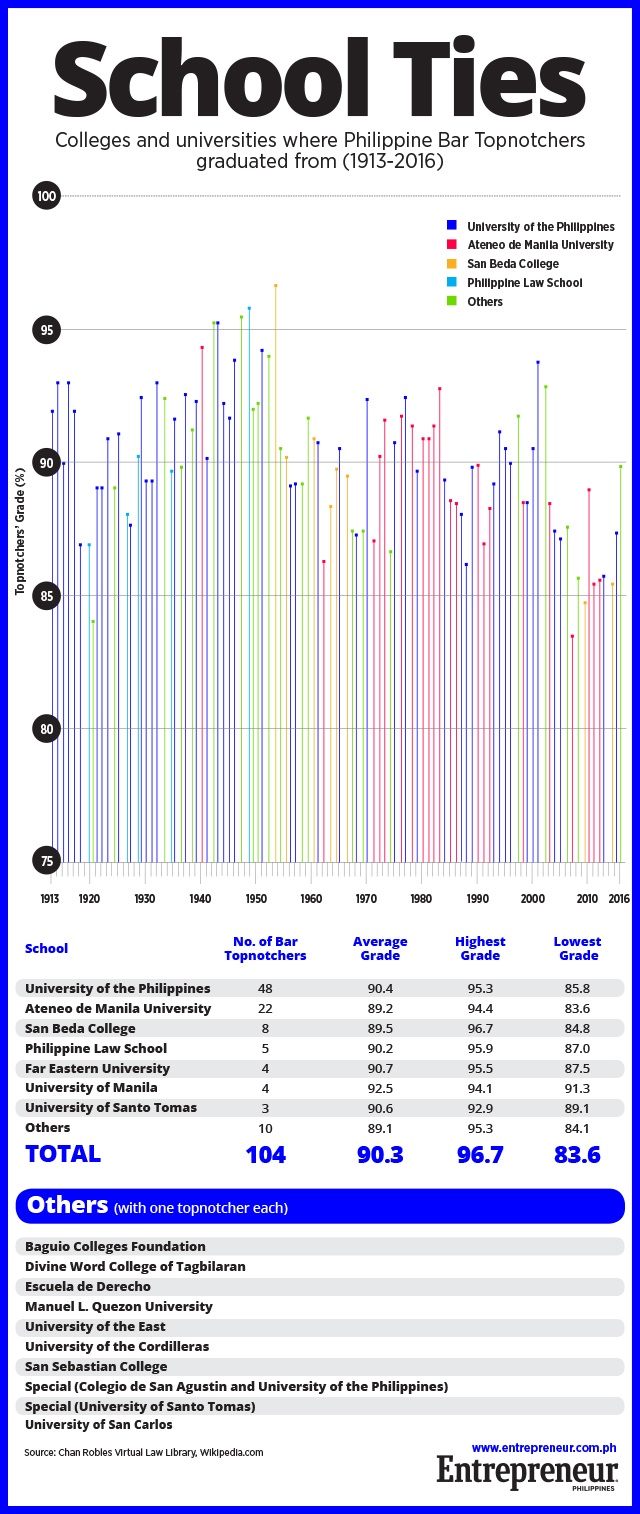 The Supreme Court has released the 2016 bar exam results, and for the first time ever, none of the Top 10 passers came from the "Big Three" law schools—University of the Philippines, Ateneo de Manila University and San Beda College. 
Karen Mae Calam, a graduate of University of San Carlos in Cebu, topped the 2016 bar exams. Other schools that placed in the top 10 are Silliman University, Andres Bonifacio College, University of San Agustin, Ateneo de Davao University, University of Batangas and Northwestern University.
ADVERTISEMENT - CONTINUE READING BELOW
"It's the first time that not a single Metro Manila-based school placed in the top 10," said Bar Confidant Atty. Christina Layusa said, according to a report in The Philippine Star.
To see what a big departure from historical norms that represents, check out the infographic which lists the schools where bar topnotchers graduated from since 1913. Historically, UP holds the most number of topnotchers over the 103-year period, accounting for 48 out of the total 104. Ateneo follows with 22 and San Beda College with eight.
Related story: Has Your Hometown Produced a Bar Topnotcher?
*****