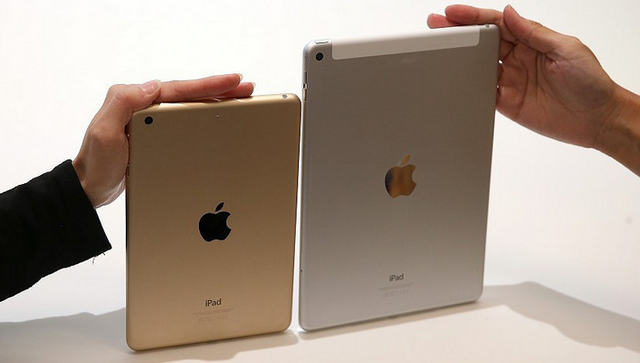 Apple has again kept its tradition of unveiling and showcasing its latest lineup of new products every second week of September. On Wednesday (September 9 in the U.S.), the giant technology company took the global limelight once more when it announced its new devices, with new (and anticipated) features.

Business customers are logically among the main focus of the device maker this year as it unveiled what it described as a 'monster' iPad. The iPad Pro comes with a 12.9-inch (8.68 inches in width) screen with a performance that would supposedly match that of a portable and traditional desktop PC.

In comparison, its predecessor, iPad Air 2 stands 9.4 inches and is 6.6 inches wide. However, it is retaining its Retina display. As expected, the biggest iPad so far is also heavier at 1.59 pounds (723 grams) against iPad Air 2's 0.98 pounds (444 grams). Other than the change in dimensions, most other basic features are carried out. 

But there are additional accessories that are apparently made to make the new big iPad stand out. Apple chief executive Tim Cook showed off what he described as a 'smart keyboard,' which can also double as a tablet stand and case. Then, he introduced a compatible stylus called 'Apple Pencil.' Both accessories can be purchased separately. 


ADVERTISEMENT - CONTINUE READING BELOW
Faster, more powerful tablet
The company revealed that it has collaborated with IBM and Cisco Systems Inc to come up with an upgrade of performance features for the new device. Consequently, iPad Pro could perform 1.8 times faster compared to its predecessor. It also boasts of a 10-hour battery life. 

Moreover, iPad Pro would be powered by iOS 9, which Apple claims is the most advanced mobile operating system in history, so far. It is set to further ramp up the device's intelligence and reliability while ensuring users' privacy protection. 

Prices for the biggest iPad to date would range from $799 (around P36,000) to $1079 (around P49,000). iPad Pro would be available in the U.S. starting November. There is no word yet when it would be made available in the local market, but numerous Apple fans in the country hope they could purchase it here in time for the Christmas/New Year season.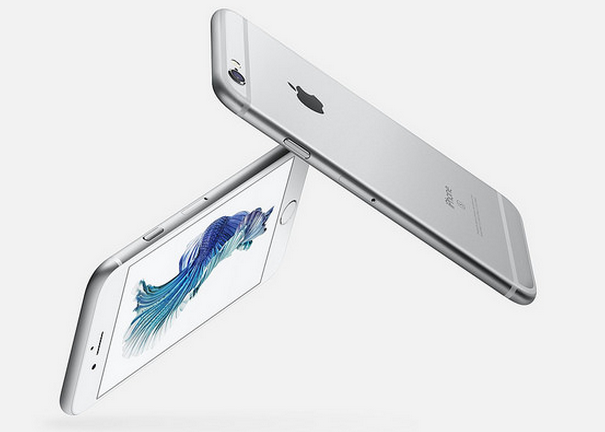 ADVERTISEMENT - CONTINUE READING BELOW

3-D Touch iPhones 
Meanwhile, another highlight of the recent Apple event was the announcement of two new iPhones—iPhone 6S and iPhone 6S Plus, which obviously are iterations of iPhone 6 and iPhone 6 Plus (the highlights of last year's event), respectively.  

These new iPhones may look almost the same as their predecessors. But Cook said, "We have changed everything about these iPhones." The Aha-moment for these new devices came when Cook revealed that these come with the new '3-D Touch.' The new technology facilitates manipulations of the phones depending on how hard the users press the touch screen.

Just imagine this: pressing down hard on the familiar camera icon creates a shortcut to taking a selfie. This could also initiate a preview pane, to allow users to quickly glance at an email's body just by lightly pressing the screen. 

US customers can start placing orders for iPhone 6S and iPhone 6S Plus this weekend for September 25 delivery. Local network operators Globe Telecom and Smart Communications are yet to disclose dates of availability here in the country for these new iPhones.  
*****
Photos from Flickr (Alternativa Geek and X-Money)