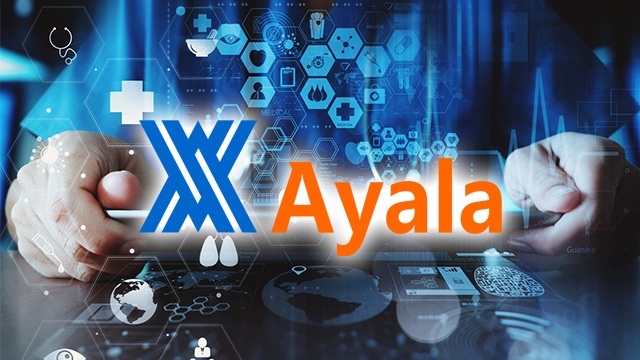 For a majority of its 183 years of existence, Ayala Corp. has been known as a high-end property developer. While the conglomerate traces its origins to agribusiness and had entered the banking and utilities industries earlier, the company itself credits its venture into property development as the spark that turned the family business into a corporate entity.
But in the last five years, the company found itself entering two new industries far from its core property business: healthcare and education.
According to Jaime Augusto Zobel de Ayala, the company's chairman and CEO, the push in both industries serves to reach a wider audience than what Ayala Corp. has traditionally targeted, which he and his brother Fernando feel is a question of making the company "relevant."
"We realized some years back that to be relevant, we had to touch a broader community of customers, of consumers and of the public than what we've touched in the past," explained Jaime Augusto at the annual summit of the Shareholders' Association of the Philippines (SharePHIL) last August 31.
ADVERTISEMENT - CONTINUE READING BELOW
Understandably, Jaime Augusto describes Ayala Corp.'s ventures into healthcare and education as "still at the startup stage." It began in 2013 when the group formed a partnership with Mercado General Hospital Inc. to operate a chain of hospitals and clinics under the QualiMed brand. Having opened 12 healthcare facilities so far, many of which are within Ayala's malls and townships, the company aims to increase its network to 10 hospitals and 10 clinics by 2020.
On July 2015, Ayala Corp.'s newly formed healthcare unit, Ayala Healthcare Holdings Inc. (AC Health), acquired a 50-percent ownership into the Generika Group, which operates a chain of over 690 drugstores across the Philippines. Later that year, the company launched a chain of community-based clinics called FamilyDOC, which currently operates 11 branches in southern Metro Manila and Cavite province.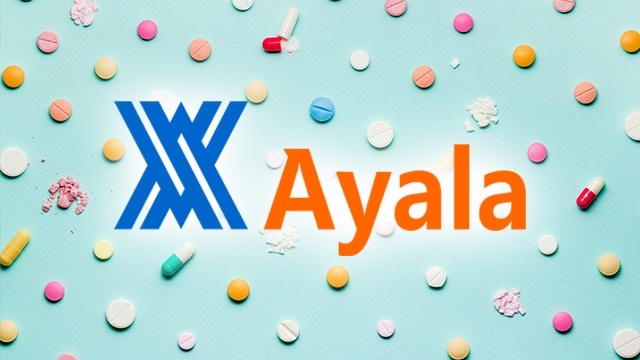 ADVERTISEMENT - CONTINUE READING BELOW
Earlier this year, AC Health invested in local medical technology startup MedGrocer, a digital platform that allows users to order medicine online and have them delivered to their doorsteps. In a disclosure to the Philippine Stock Exchange last February 9, the company described the investment as "part of AC Health's overall strategy to increase accessibility and affordability in healthcare."
On the other hand, Ayala Corp.'s entry into the education industry began in 2014 with a partnership with UK-based education and publishing company Pearson PLC. The joint venture established a chain of private high schools called Affordable Private Education Center Schools or APEC Schools, which is 60-percent owned by Ayala Corp.'s education subsidiary, Ayala Education Inc., and 40-percent owned by Pearson. APEC Schools currently has 27 branches in Luzon.
As well, in July 2015 Ayala Education acquired a 59-percent ownership in the University of Nueva Caceres in Naga City. According to Ayala Corp.'s 2016 annual report, the university has around 7,500 students.
ADVERTISEMENT - CONTINUE READING BELOW
Fernando Zobel de Ayala, Ayala Corp.'s president and COO, explained in the SharePHIL Summit that the company's entry into the education industry is a result of its previous experiences with the business process outsourcing (BPO) industry. He mentioned how a number of BPO applicants lacked qualifications and how these qualifications would be easily met "with just a few months of extra work."
"We said to ourselves, what's missing in the system? Why aren't we training more people at school to be employable as soon as they leave high school?" said Fernando. "And that was what then took us into getting involved in the APEC Schools. There's a strong component there that anyone that leaves our schools should be able to get employed."
Jaime Augusto highlighted that both the healthcare and education sectors are ripe for disruption, which, according to him, is a guiding principle for Ayala Corp.'s earlier ventures into other sectors. The CEO explained that in looking for new industries for the company to enter, they take into account areas where they "can make a difference by doing things in a new way."
ADVERTISEMENT - CONTINUE READING BELOW
"Our entry into the utilities business was based on that thinking, and our entry into the telecommunications space was based on that thinking," explained Jaime Augusto. "We believe that areas like healthcare and education are going to go through major disruptions, and there is a need to bring in a fresh outlook in addressing some of the consumer needs there."
*****
Lorenzo Kyle Subido is a staff writer of Entrepreneur PH