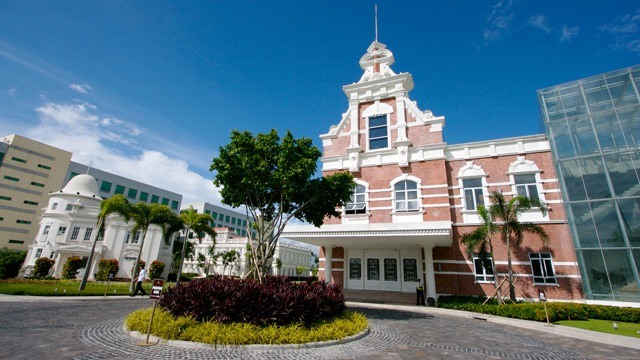 When Enderun College held a press conference last month to announce its Big Data and Analytics Summit on November 15 at the SMX Aura in Bonifacio Global City in Taguig, the first question reporters asked was why a hospitality management school was organizing a conference on one of the most complex and difficult topics in digital technology?
ADVERTISEMENT - CONTINUE READING BELOW
Most people have probably heard of Enderun as the school in Bonifacio Global City (BGC) known for its international hospitality management degree programs as well as short-term culinary courses that are the country's priciest but also one of the best in the world.
Not many know that since it opened its doors in June 2006, Enderun has also been offering other bachelor of science degrees in business administration, entrepreneurship and economics in the next few years. In 2008, it launched Enderun Extension to offer short courses and continuing education for working professionals and hobbyists, as well as organize events and conferences on a wide variety of topics.
"Enderun Extension is actually the continuing education arm of Enderun Colleges so it houses not only short culinary courses but we also handle ESL (English as a Second Language) courses, corporate training programs, certificate programs, digital transformation, and big data and analytics is part of the suite of courses that we offer," said Loida Flojo, associate director of Enderun Extension. "We don't want to be known as just the culinary school in Fort Bonifacio."
ADVERTISEMENT - CONTINUE READING BELOW
Indeed, the school's degree program in business administration will soon offer a specialization in analytics, giving students another option to major in, apart from financial management, operations management, marketing management, technology management and sustainability.
"We're working now on an analytics specialization for our BSBA program, a coming attraction for 2018," says Collin Christie, Enderun's director of digital transformation who is working with the school's academic leaders in innovating what and how the teachers teach to prepare students for careers and industries of the future.  "Today we're well-known as the culinary school but already existing are these other elements, and digital transformation is definitely one of the things where we're trying to be a thought leader. We're looking at data-driven research projects that cut across various industries not just hospitality industry."
It's not the first time that Enderun is organizing a conference on big data. Late last year, it also organized a summit on analytics attended by more than 400 participants at the Enderun College campus at the BGC.
ADVERTISEMENT - CONTINUE READING BELOW
In a sign that it expects more people to attend the Big Data and Analytics Summit on November 15, Enderun is holding the event at the SMX Aura in BGC.
"The format is in the morning, there will be keynote addresses on business strategies and a panel discussion with the board of trustees of the newly-formed Analytics Association of the Philippines (AAP)," said Sherwin Pelayo, head of Digital Capability at Pointwest Technologies Corp. and one of the speakers at the summit. "In the afternoon, there will be practical workshops on how to build a data science team, data story telling, how to communicate with decision makers, and how to massively upscale the data science and analytics workforce."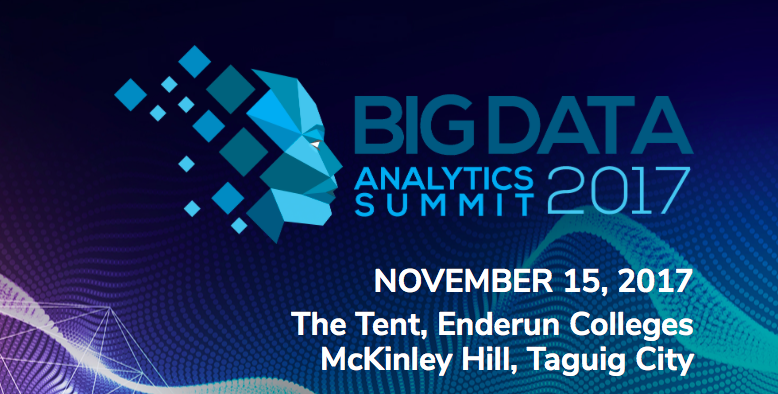 ADVERTISEMENT - CONTINUE READING BELOW
If anything, Enderun's Big Data and Analytics Summit is a sign of the rising interest among Philippine businesses in the opportunities from crunching massive amounts of data about their operations, their customers or their industry to generate insights and information that could help them sustain or accelerate growth. Not surprisingly, it comes just as the Asian Institute of Management (AIM) launched the country's first master of science in data science (MSDS) program. Other organizations are also sponsoring conferences and learning events on big data and analytics.
Related story: Keen on the World's Sexiest Job that Pays $70 to $90K a Year in the US? Apply for a Slot in AIM's MS in Data Science Class of 2018
Enderun promises its Big Data and Analytics Summit will be different because of its focus on what's practical.
"I think we've had enough of people telling us what's happening and why," said Pelayo.  "But the question has always been—now we know what's happening, what do we do? It's the action that's lacking. So that's why we're having all those workshops in the afternoon because we want to show everyone that this is how you can get started with this, this is how you implement this."
ADVERTISEMENT - CONTINUE READING BELOW
Click here for more information on the Big Data & Analytics Summit 2017
*****