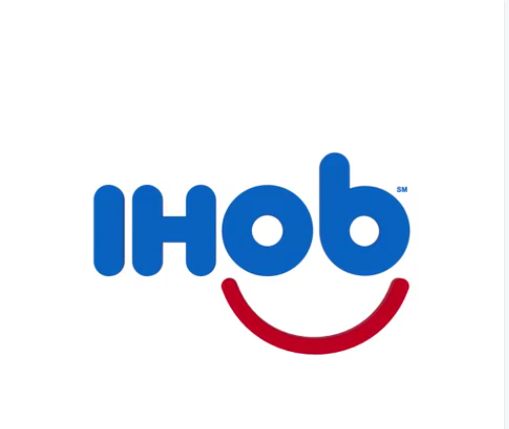 On Tuesday, casual restaurant chain IHOP, or the International House of Pancakes, announced on Twitter that it was changing its name to IHOB. They did it with a five-second video where the "P" in their name slowly flipped and turned into a "B."
For 60 pancakin' years, we've been IHOP. Now, we're flippin' our name to IHOb. Find out what it could b on 6.11.18. #IHOb pic.twitter.com/evSxKV3QmT

— IHOP (@IHOP) June 4, 2018
The tweet said they would explain the change on June 11.
The restaurant chain has been around for 60 years, so the announcement created an instant ripple throughout social media, with many people wondering what the "B" could stand for.
Based on the comments, the most popular guess seems to be that IHOP is ditching its focus on "pancakes" and going with the more all-encompassing "breakfast."
But other people say the "B" could stand for "burgers."
IHOP even ran a poll asking people what the "B" could mean:
IHOb? What could it b? #IHOb

— IHOP (@IHOP) June 5, 2018
US site Mashable even conducted a bit of sleuthing and found somebody on Reddit claiming to be an IHOP employee who posted that the "B" does indeed stand for burgers.
ADVERTISEMENT - CONTINUE READING BELOW
"It's about burgers," Reddit user lumpsr said, according to Mashable. "We're coming out with a line of 100 percent Black Angus beef hand-pressed burgers. Had training on them this week, and I have to say, they're pretty good."
But Mashable later said that lumpsr's original posts have since been deleted.
IHOP has closed down all its branches in the Philippines recently.* 
Check out some of the reactions about the switch below.
Yesterday was a great day, today is a sad one.

IHOP is changing their name to IHOb. Wtf is going on people.

— Obey Kiwiz (@Obey_Kiwiz) June 6, 2018
since ihop wants to change their name to ihob pepsi gotta change theirs to bebsi it's only right

— ChampagneJuJu (@JHabashy15) June 7, 2018
ihop is changing their name to ihob and i dont think i have ever been so disappointed in a brand. who allowed this. i will never be able to seriously say "ayyy lets go to ihob" like no its INTERNATIONAL HOUSE OF PANCAKES ru ok

— Brooke Miccio (@brookemiccio) June 7, 2018
IHOP recently announced a name change to IHOB, without defining the B yet. However, "hob" is another word for a male ferret. The only logical explanation is that IHOB will sell male ferrets going forward. In this essay I will

— Krista (@Korista123) June 7, 2018
IHOP is changing their name to IHOB. international house of bears? international house of beets?? international house of battle star galactica???? I WONDER

— Samantha (@manthapaige13) June 7, 2018
Guess Ihop switching it's name to Ihob means it's going from International House of Pancakes to International House of 🅱️ancakes

— Sisabel 🦋 (@Issabel_D) June 7, 2018
Why the hell is iHop changing it's name to iHob this is the dumbest thing to come out of 2018 ain't nobody trying to eat at a place called iHob

— Hunter McSpedden (@hunticity) June 6, 2018
So you mean to tell me one day my kids will make fun of me for calling it ihop and be like "mom you're dumb it's Ihob" literally no stop this right now for the sake of everything ihop.

— Jordan year Aubs (@caubreymiller) June 7, 2018
Is it really true that ihop is changing its name to ihob? Because I just don't know anybunny who hobs! #IHOb #ihoP pic.twitter.com/5ADhYHDeLX

— TheBunnyInTheBush (@Bunny__Scout) June 6, 2018
IHOP is changing its name to IHOB and while people think it stands for "breakfast" I'm putting my money on BETRAYAL

— bea (@bayahhh) June 6, 2018
*An earlier version of this article stated that there were seven branches of IHOP in the Philippines. IHOP has closed down its branches in the country and there are currently no IHOPs in the country as of posting.
*****
Paul John Caña is the managing editor of Entrepreneur PH