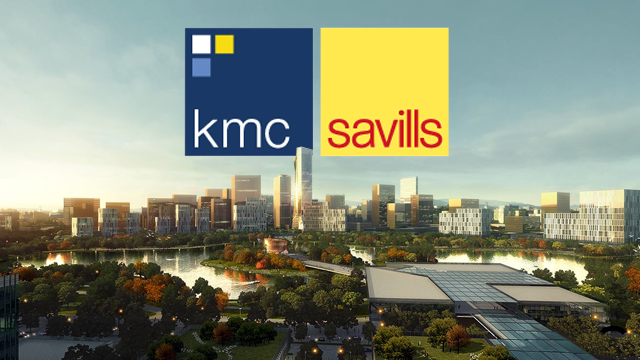 "If I had to bet money on two cities outside Metro Manila, it would be Clark and Iloilo."
This was one of the forecasts made by Michael McCullough, managing director of real estate analyst KMC Savills, in a media briefing held on March 6, 2018. The company predicted that huge amounts of property investments will pour into both Clark Freeport Zone and Iloilo City in the next five years, particularly in the office sector.
"Given the current development pipeline, we see office stock to double in both markets during that time period," Fredrick Rara, research manager at KMC Savills, told Entrepreneur Philippines via email. However, he clarified that most of the office stock is "still in the planning stages," and that KMC's projections include some developments that have yet to start construction.
According to Rara's estimates, Clark Freeport Zone's office stock currently sits at around 150,000 square meters of gross leasable area (GLA), while Iloilo City's is at about 90,000 square meters of GLA. Should KMC's forecasts come true, Clark's and Iloilo's office spaces combined will surpass that of Alabang's current stock of 401,000 square meters of GLA, and they will be right behind Quezon City's 504,000 square meters of GLA.
ADVERTISEMENT - CONTINUE READING BELOW
For Rara, KMC's optimistic outlook for both cities is brought about by a confluence of three factors. The first is a supportive local government unit (LGU), which is open to the various investments and developments in their respective cities. Second is the presence of good infrastructure, which for both cities includes a developed airport and good roadways. McCullough also pointed out the new railway being developed for Clark as another example.
The third is the large number of private developers coming in, and Rara believes that for both cases, it took a developer making a big bet in the city for others to follow suit. For Iloilo, he pointed to the Iloilo Business Park by the Andrew Tan-led Megaworld Corp., a 72-hectare mixed-use development. The company is pouring Php35 billion into the project in the next 10 years, according to Megaworld's website.
For Clark, both Rara and McCullough foresee the same effect from Global Gateway Logistics City (GGLC), a planned 177-hectare mixed-use development that will be located next to the Clark International Airport and estimated to be worth $1 billion. The project will be spearheaded by Global Gateway Development Corp., a real estate developer recently acquired by logistics and fuel businessman Dennis Uy.
"Clark's got a lot going for it. It's got the new airport terminal well under way. Dennis Uy made a huge bet in Clark with the acquisition of GGLC," said McCullough in the briefing. "And I know for a fact that other developers are following him into that project and will be developing that area alongside him as well."
ADVERTISEMENT - CONTINUE READING BELOW
This "magnetic" effect by these two big developments is a big reason why KMC is optimistic for the future developments of the two cities. And while KMC focused more on office developments, Rara believes that other property segments such as retail and residential will follow suit.
"If you start something big, I think they will come," said Rara on future investments.
*****
Lorenzo Kyle Subido is a staff writer of Entrepreneur PH