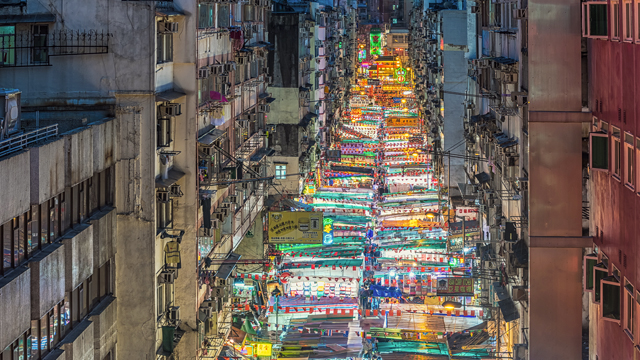 Some entrepreneurs say they earn at least 30 percent of their annual sales from bazaars
In the past decade, bazaars have become an annual holiday fixture for Filipino shoppers. Right after Halloween, multiple Christmas fairs start springing up across Metro Manila and nearby provinces. This holiday habit opened a new channel for entrepreneurs, both big and small, to grow their reach and boost sales.
ADVERTISEMENT - CONTINUE READING BELOW
World Bazaar Festival—touted as the longest-running of its kind in the country—once again rounded around 700 exhibitors at the World Trade Center in Pasay City for this year's edition, which started on December 3 and will last until the 22nd.
Derrick Kasigurado, marketing officer of Dory's Lambanog Distilleries Inc., has been taking part in the World Bazaar Festival for a decade now. It is introducing the traditional alcoholic coconut drink to a new and younger crowd by developing  variants infused with exciting flavors such as bubblegum and strawberry.  Its dalandan-flavored drinks are some of its best-sellers.
"We've been here for 10 years because we still gain profits annually," said Kasigurado. He added that the business earns at least a third of its yearly sales from the bazaar, even when its products are available in Kultura stores of SM malls and select grocery shops. It gains a loyal following and even some distributors in the bazaar.
ADVERTISEMENT - CONTINUE READING BELOW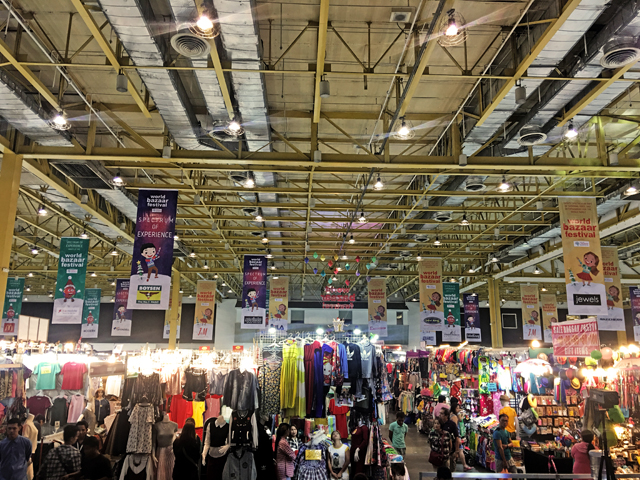 Choose the right product and the right organizer and you're sure to have a successful bazaar experience. 
Four-year-old gadget store Remax has the same experience, crediting their bazaar gigs as responsible source of at least 30 percent of their annual revenue.
"Our main aim [for joining] may be for marketing purposes since you really gain many customers during bazaars, but ultimately it boosts sales," Remax owner Dizon Kwok told Entrepreneur.com.ph.
ADVERTISEMENT - CONTINUE READING BELOW
With a projected 230,000 customers for the three-week long event, such number isn't surprising. The World Bazaar Festival usually collaborates with big networks to share part of its profits to the latter's philanthropic arm. And for this year it chose ABS-CBN, which also did its part through an occasional commercial promotion in its channel.
"It's important for entrepreneurs to choose established and big organizers when they think of joining bazaars," Kasigurado said. "There are many organizers who usually just put up an event for the sake of it, without any assurance of a customer."
Aside from choosing the right organizers, picking an event with proper target market also matters. Both Kwok and Kasigurado offer products that can serve as Christmas giveaways or special gifts to peers. These are market segments that can only be reached at certain venues.
Even Team Asia Corp., a newcomer to the bazaar scene chose the World Bazaar Festival mostly because of its name recall among customers. The company chose to showcase some of its natural and organic products, derived from coconut oil. Their offerings range from oils to personal care products.
ADVERTISEMENT - CONTINUE READING BELOW
"We joined because we wanted to raise awareness for the brand. Many are still unaware that local products like ours exist," TAC Marketing officer Elizabeth Montecillo said. "But it's hard to compete now, especially when there are many foreign brands that are available and cheaper. Also, most booths here hold gift items."
Aside from ensuring that one offers quality goods, Montecillo said the team that will handle the booth for the duration of the bazaar event must have the stamina to keep up with the event's demands.
"Bazaars lasts for 10 to 12 hours a day, you should have some people that can man the booth for you," Montecillo added.
Meanwhile, Kwok says these painful long hours in the booths should already serve as a precaution for the bazaar stall owners to prepare beforehand. As for him, he says he already does his Christmas gift shopping inside the WTC already.
ADVERTISEMENT - CONTINUE READING BELOW
"Your personal time will ultimately be lost," Kwok said. "But you're sure to have extra sales."