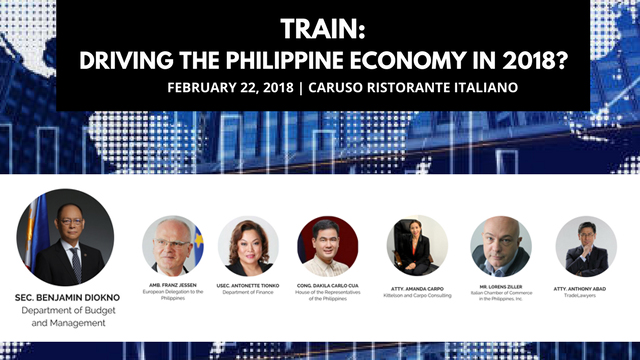 As euphoria over the relatively quick passage and approval of the Tax Reform for Acceleration and Inclusion (TRAIN) Law in December 2017 give way to the mundane business of complying with its numerous and complex provisions, key questions are emerging on the implications of some of the provisions of the Duterte administration's first tax reform package.
ADVERTISEMENT - CONTINUE READING BELOW
One of these concerns President Rodrigo Duterte's veto of a couple of provisions in the TRAIN bill ratified by Congress that extends zero value added tax (VAT) rating on sale of goods and services to registered enterprises within separate customs territory, special economic zones and tourism enterprise zones.
Under the country's tax laws, the VAT rate on exports sales is zero. The zero VAT rate also applies to locally based suppliers of goods and services of the exporters and locators within special economic zones. Without the zero VAT rate for their suppliers, exporters pay the 12 percent VAT on their purchases from their local suppliers. They then have to go through a complicated and prolonged process to claim a refund from the Bureau of Internal Revenue (BIR).
At a luncheon meeting on the TRAIN Law hosted by the Italian Chamber of Commerce and Industry in the Philippines (ICCP) at the Caruso Ristorante Italiano in Makati last week, one of the key questions from the participants was about the impact of Duterte's veto on provisions in the TRAIN bill that included sales to registered enterprises in economic zones under the Philippine Economic Zone Authority (PEZA), Tourism Industry Economic Zone Authority (TIEZA) and other special customs territories among export sales that are subject to zero VAT rating.
ADVERTISEMENT - CONTINUE READING BELOW
"Foreign investments are coming in, big companies," said a participant during the open forum at the ICCP luncheon. "At the same time, they encourage their suppliers of raw materials to come with them. When they come to a PEZA zone, they are zero-rated. However, their raw material suppliers who will also be building factories—we're trying to encourage SME (small and medium enterprises) investors as raw material suppliers—my understanding is that if you are a constructive supplier, meaning you are selling to an exporter-client in a PEZA zone, you are now subject to (value added) tax. Is that correct?"
Among the most active global companies in encouraging their suppliers from their home countries to locate to the Philippines are Japanese car makers who are trying to boost the production of some models for both the local and export markets to qualify for government incentives under the Comprehensive Automotive Resurgence Strategy (CARS) program.
ADVERTISEMENT - CONTINUE READING BELOW
The government, particularly PEZA, is also keen to attract foreign suppliers of global manufacturers to locate in the country as this will boost high-paying employment, manufacturing output and exports.
(from left to right) Amb. Franz Jessen of European Delegation to the Philippines, Atty. Anthony Abad of Trade Lawyers, Rep. Dakila Carlo Cua of House of Representatives of the Philippines, Lorens Ziller Executive Director of Italian Chamber of Commerce, Sergio Boero President of Italian Chamber of Commerce, Usec. Antonette Tionko of Department of Finance, Atty. Amanda Carpo President of Kittelson and Carpo Consulting, Sec. Benjamin Diokno of Department of Budget and Management and Simone Martinelli  of KMC Solutions 
ADVERTISEMENT - CONTINUE READING BELOW
Still, almost two months since the TRAIN Law took effect on January 1, 2018, it still remains unclear if Duterte's veto will subject or not the sales of these suppliers to economic zone locators to 12 percent VAT. The BIR has yet to issue to the appropriate regulations clarifying the matter.
One of the speakers at the ICCP luncheon, lawyer Amanda Carpo who advises international investors on tax matters in the Philippines, agreed with the participant that Duterte's veto meant that suppliers of exporters and locators in economic zones will likely be subject to 12 percent VAT rather than zero percent.
"Yes, based on the veto," she replied to the participant's question whether he is right in assuming suppliers of PEZA registered enterprises will be subject to 12 percent VAT. "We're also waiting for regulations. PEZA is still issuing VAT zero rating certificates to PEZA industries. I don't know if those are going to be valid. It's a glitch."
ADVERTISEMENT - CONTINUE READING BELOW
Recognizing the adverse potential implications on foreign investments, the Department of Finance is moving to allay concerns that the president's veto will automatically subject suppliers' sales to exporters and PEZA locators to the 12 percent VAT rate.
Ahead of the issuance by the BIR of regulations clarifying how Duterte's veto will impact indirect exporters' sales, Department of Finance Undersecretary Antonette Tionko told the ICCP gathering that sales to PEZA zones are still zero-rated.
"Despite the veto, at the moment, they are still zero-rated. That's gonna come out in revenue regulations. I think we've also mentioned it to the PEZA because they're in my office all the time. It's still zero-rated for PEZA," she clarified.  "What are affected? Those not in the PEZA zone. Indirect exports not in the zones will be subject to VAT, that's where we are right now."
She explained why it's necessary to limit the zero VAT rating to suppliers inside the economic zones. "You know what happens? If you have an indirect exporter, he sells to the PEZA zone and then he sells to other people, right? So what will he do with the input? It gets messed up—which one is entitled to refund and all that. He's able to offset the input from his other sales to the PEZA sales, right? So that's a leakage, so that is the purpose for limiting zero rating. But for PEZA because there are other laws that provide for that particular treatment, it's gonna be zero-rated."
ADVERTISEMENT - CONTINUE READING BELOW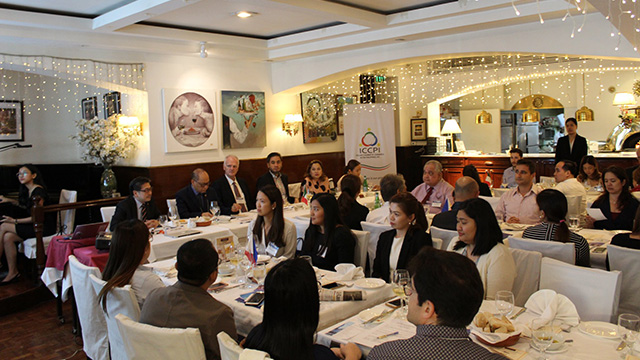 Many participants at the ICCP luncheon welcomed the DOF official's much-needed clarification even as they await the formal BIR regulations about the crucial matter.
FDI in the first 10 months last year grew by a fifth to $7.9 billion—surely a sign of continuing foreign investor confidence in the country. However, foreign investment commitments generated by incentives-granting bodies in 2017—which are indicative of future FDI flows—fell by more than 50 percent. If anything, that should prompt the BIR to hasten the release of regulations clarifying the impact of the president's veto.
ADVERTISEMENT - CONTINUE READING BELOW
Established in 2011, the ICCP aims to promote and facilitate business relationships between Italy, Europe and the Philippines. It helps Italian and European investors look for partners in the Philippines through events, newsletters and tours, among others. Entrepreneur Philippines was a media partner at the luncheon meeting on TRAIN Law.
*****