Thanks to local and foreign budget airlines as well as Airbnb, vacationing abroad has become increasingly affordable for a growing number of Filipino middle class families.
This was especially true in early 2013, when the peso rose to 40.653 per US dollar, its highest in a decade, making foreign travel abroad even cheaper in local currency terms.
ADVERTISEMENT - CONTINUE READING BELOW
With that exchange rate, the cost in peso terms of a round trip air fare from Manila to Hong Kong would have only been Php5,082. Airline tickets to and from Seoul in South Korea would have set you back only Php12,359, almost the same as the price of a round-trip plane ticket to and from Tokyo, Japan.
Suddenly even those working for just a year or two as well as college students could afford to travel to popular Asian destinations.
The peso's steady decline in recent years, however, may have made foreign travel a bit more expensive in peso terms. When the local currency fell to 51.08 per US dollar in August 2017, it made headlines as it was the lowest in 11 years. Since then, however, the peso broke through new lows, and closed at 52.12 per dollar last week, its lowest since July 2006.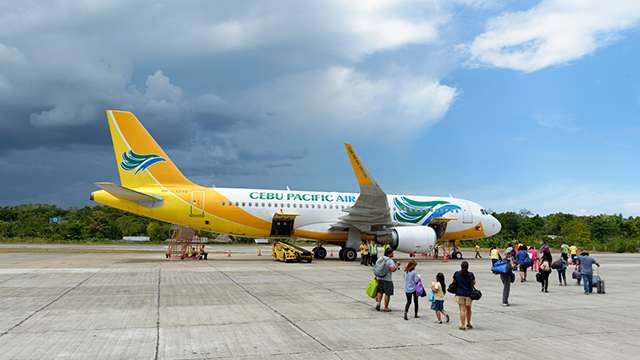 ADVERTISEMENT - CONTINUE READING BELOW
At current exchange rates, we estimate that round-trip airfare to and from Hong Kong, Seoul and Tokyo would cost from Php1,433 to Php3,576 more when compared to the peso cost of airfare at the rates prevailing in January 2013. The cost of a four-night package in a three-star hotel in the three Asian cities would have gone up by Php4,631 to Php5,227. Admission tickets to Disneyland in Tokyo and Hong Kong would cost Php800 more. (See infographic for details)
The bad news for Filipino travelers is that the peso isn't done falling yet as the trade deficit grows owing to higher importations of capital equipment and intermediate goods such as steel and cement needed for the Duterte administration's ambitious infrastructure program.
DBS Bank Ltd. of Singapore forecasts the peso may ease to a low of Php54 per dollar by the end of the year and further to Php56 per dollar by the end of 2019.
ADVERTISEMENT - CONTINUE READING BELOW
To be sure, there are also economic benefits from a weakening peso. It makes Philippine goods and services more competitive in the world market. A weaker peso also expands the peso income of exporters, overseas Filipino workers and the business process outsourcing industry, which earn in US dollars.
As the Central Bank likes to point out, what matters in the end is not so much the level of the peso-dollar rate but that its movements, either up or down, do not fluctuate wildly.
And so far, the Bangko Sentral ng Pilipinas remains satisfied with how the peso has been doing. "The movements of the peso are fully consistent with our flexible exchange rate policy that allows us to absorb market shocks and avoid the buildup of imbalances," said BSP Governor Nestor Espenilla Jr., according to a report by ABS-CBN News Channel.
*****
Elyssa Christine Lopez is a staff writer of Entrepreneur PH. Follow her on Twitter @elyssalopz
ADVERTISEMENT - CONTINUE READING BELOW