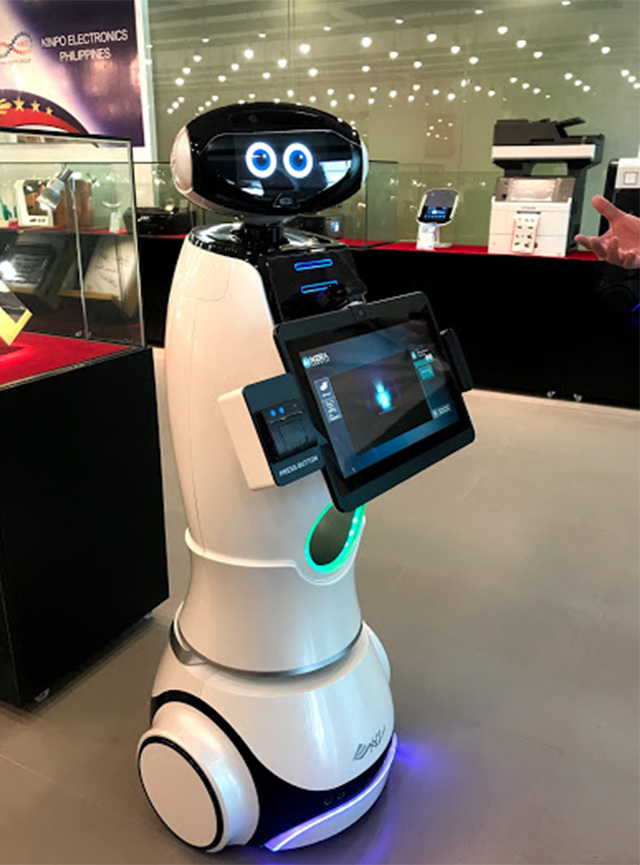 Abao the robot greets guests at the NKG manufacturing plant in Batangas
Guests making their way through the New Kinpo Group (NKG)'s manufacturing facility in Lipa, Batangas will inevitably come face-to-face with Abao, one of the company's tech innovations and unofficial mascot.
Rolling around in its wheels and blinking its wide eyes from a digital screen, Abao is a service robot made under NKG's New Era AI Robotics subsidiary. It can be programmed to speak in a number of languages, including Tagalog.
ADVERTISEMENT - CONTINUE READING BELOW
"Magandang umaga," it says. "Ikinagagalak kong makilala ka. Paano kita matutulungan ngayon?" (Good morning. I am happy to meet you. How may I help you today?)
According to NKG officials, the robot is equipped with features such as smart voice interactivity, facial biometrics identification, point-of-sale systems and others. It can also be used as a mobile advertisement promoter and can help locate target audience members.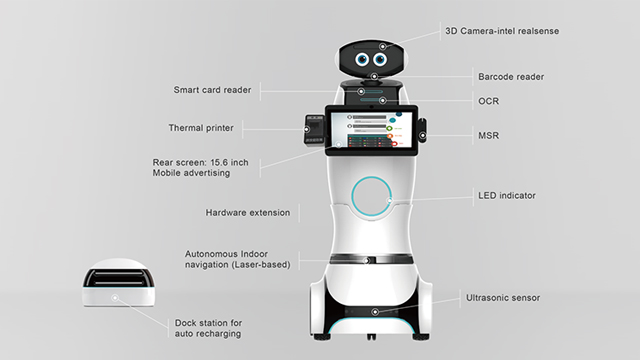 ADVERTISEMENT - CONTINUE READING BELOW
NKG hopes Abao will soon be a common sight for Filipinos in the coming months. It is envisioned to be a frontliner for retail spaces, helping customers locate a particular area or item within the store. It can also allow customers to browse its screen for information or get in touch with a real, live person.
"We're already talking to companies like the SM Group and 7-Eleven who might soon adopt our service robot," said Hugh Lo, NKG vice president.
NKG's service robot is also eyed for other uses, including in hospitals, hotels, banking, cinemas, theaters and other high-traffic venues.
Taiwan-based NKG is one of the world's largest manufacturers of electronics, tech, beauty and home appliances. In the Philippines, the conglomerate has factories in Laguna and Batangas under Cal-Comp Technology Inc., where it manufactures a range of products including calculators, keyboards, external hard drives, printers, medical and healthcare items and other consumer electronic products under tech and consumer brands like Canon, Casio, Citizen, Texas Instruments, HP, Dell, Toshiba and many others.
ADVERTISEMENT - CONTINUE READING BELOW
In 2017, it posted revenues of $210 million mainly due to the exports of its products to the US, Japan, Europe and China.
*****
Paul John Caña is the managing editor of Entrepreneur PH