If you're like the vast majority of Filipinos who earn less than a million pesos a year, don't let that discourage you from investing in the stock market to earn higher long-run returns on your hard-earned savings.
According to the Philippine Stock Exchange's (PSE), a bulk of retail or individual investors buying and selling stocks are not actually millionaires. That should dispel a popular notion that the stock market is just for millionaires and the extremely wealthy.
ADVERTISEMENT - CONTINUE READING BELOW
The PSE's latest Stock Market Investor Profile survey found that only 31 percent of the country's retail investors reported an annual income of Php1 million or more. In fact, about 43.7 percent make only less than half a million pesos a year while another 25.2 percent earn between half a million to a million pesos each year.
The survey also revealed that the total number of stock market accounts with stock brokers stood at 773,187 as of the end of 2016, up 8.5 percent from the previous year. Of these, about 39.1 percent or 302,516 accounts are online accounts. That's 27.8 percent more than the number of online accounts in 2015.
"Technology has played a big role in the growth of our investor base over the years. We are pleased to see that more Filipinos have continued to adopt online trading to invest in the stock market," said PSE President and CEO Ramon S. Monzon in a statement.
ADVERTISEMENT - CONTINUE READING BELOW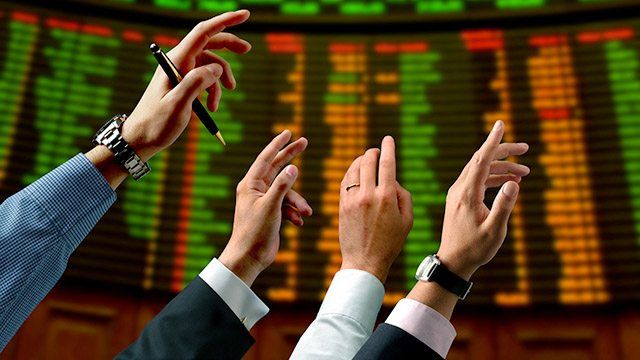 One of the reasons for the faster growth in online accounts is that brokers require a lower minimum amount when opening an Internet account compared to a traditional account. Brokers' fees are also lower for online accounts. Online investors also enjoy faster and more convenient service as they type their buy or sell orders directly on online trading platforms. In contrast, traditional investors have to call their brokers who then execute their orders.
ADVERTISEMENT - CONTINUE READING BELOW
The faster growth in online accounts is reflected in higher online trading activity, which accounted for 53.7 percent of total market transactions. That's the first time online transactions accounted for more than half of total market activity. However, in terms of the value of transactions, online activity still accounted for only 9.3 percent of the market's total value turnover.
"We are pleased with the continued growth of stock market investors in the market. Clearly, we have a long way to go and we at the PSE will continue our financial literacy programs to demystify stock market investing and make investing as understandable and accessible as bank or insurance products," Monzon explained.
Of the total stock market accounts, 98.2 percent or 759,952 were held by local investors while the remaining 1.8 percent or 13,595 were accounts of foreign investors.
Close to 40 percent of investors belonged to the group whose ages ranged from 30 to 44 years. Those between 45 and 59 years old make up 26.4 percent of the total count and those who are 60 and above comprised 19.3 percent. The young millennials, or those between 18 and 29 year old, accounted for 14.8 percent of investors.
ADVERTISEMENT - CONTINUE READING BELOW
*****