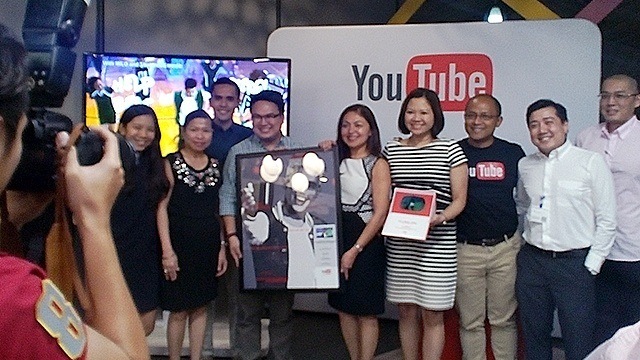 Google released its YouTube Ads Leaderboard for the second half of 2016 for the Philippines and the results are undeniable. Homegrown ads filled all 10 spots—proof that video content with a local flavor still resonates with the Filipino audience.
The top spot is taken by Milo's #BeatEnergyGap with MILO Champ Moves video, which became viral not just in YouTube, but across different social platforms. Knorr's #AsimKiligPaMore Acapella Remix is at number two, while Downy's Boom Boom Pow rounded out the top three.
ADVERTISEMENT - CONTINUE READING BELOW
In the age of virality and content consumption, brands and marketers are always looking for guidelines to make their videos more engaging. Google has it and they call it the WAVE.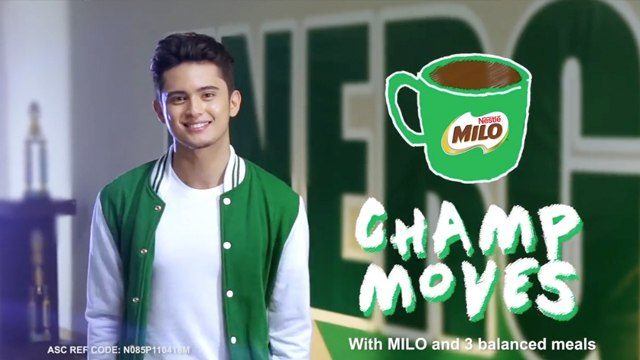 According to Gabby Roxas, Marketing Manager of Google Philippines, an effective framework for greater impact of videos involves four important factors. First is Watch Time or a consideration of the length of the video. The second is Audibility or the songs and sounds you can hear in the video. Viewability is the graphic elements in the video. The last is Engagement.
ADVERTISEMENT - CONTINUE READING BELOW
"Digital ads aren't just about ones and zeroes," Roxas said. "They are about creating an emotional connection with the viewers."
Do the WAVE
In Watch Time, Roxas said that it does not necessarily follow that the shorter the video, the more effective it is. In fact, nine out of 10 videos in the leaderboard exceed the 30-second mark. In digital, brands are not bound by the same structures of time and money that limit TV spots.
Jollibee's Kahera, which made it to the eighth spot, is actually two minutes and 39 seconds long. It features a grandmother who would watch over her apo as she is starting out as a kahera or cashier in Jollibee.
"If you have great content, you don't know how long you've been watching," Roxas said.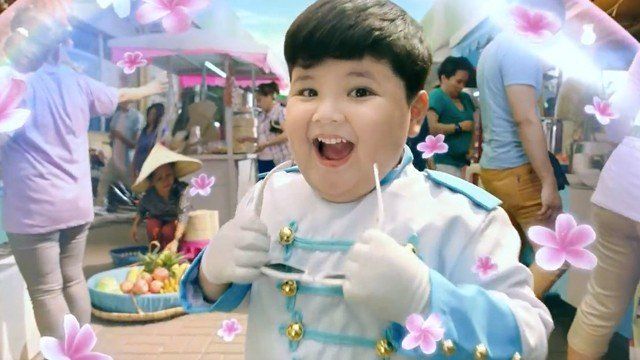 ADVERTISEMENT - CONTINUE READING BELOW
On the other hand, Downy's Boom Boom Pow is just 30 seconds long, while the sixth placer, Bonakid's Learn the Bonakid Pre-School 3+ Moves, is only slightly longer at 33 seconds. YouTube's leaderboard proves that great stories of all lengths can work well with the platform.
The second guideline, Audibility, is referenced in the fact that many ads in the leaderboard include musical numbers. Tenth placer Safeguard's Global Handwashing Day features a jingle that reminds kids to wash their hands, while Jollibee's second entry, ninth spot placer Bunso, has a kid singing the classic APO Hiking Society Song "Ewan." Of course, the top three videos are also heavy on last song syndrome-inducing music, which only reinforces Pinoys' love for music.
Viewability considers "the face factor." Ads that feature celebrities seem to still be effective, as exhibited in the case of Nescafe's KathNiel: Stay For A While, toplined by the loveteam of Daniel Padilla and Kathryn Bernardo. The ad landed in fourth place in YouTube's leaderboard.
ADVERTISEMENT - CONTINUE READING BELOW
Young actress Jasmine Curtis Smith, meanwhile, is featured in fifth-placer Sino ang nagpaiyak kay Jasmine? by Smart Communications, Inc. while Solenn Heussaff is in Globe's Most Beautiful Island in the Philippines – Scenezoned, which is in the seventh spot.
Finally, engagement basically means that ads should strive to entertain fist and sell later. People watch videos on YouTube to be entertained and telling a story should be a priority before selling a product. The sooner brands realize this, the sooner they will win more audiences.
This is what happened for Jollibee in their Kwentong Jollibee series and Kahera. According to Francis Flores, Jollibee Global Brand CMO, viewers apparently became so engaged with the series that people started messaging Jollibee and volunteering their own stories.
"We have a bank of 40 years of stories of Filipinos," he said.
Globe's Scenezoned is first and foremost a travel show that features different tourist attractions in the Philippines. The fact that Heussaff is able to use mobile data while going to remote places is only secondary.
ADVERTISEMENT - CONTINUE READING BELOW
Roxas said that what's great about the leaderboard and the growing number of Filipinos who watch on YouTube is that brands have embraced digital video and produced ads that viewers have chosen to watch. 
Related story: How To Be A Content Creator and Earn Money On YouTube
"They appeal to a wide range of people," he said. "Everyone from moms to millennials."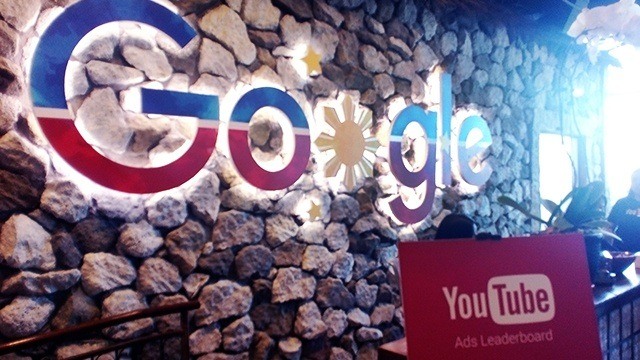 ADVERTISEMENT - CONTINUE READING BELOW
Protecting advertisers
Aside from providing a platform where brands can connect with their customers, Google has also expanded the safeguards for their advertisers in the wake of an ad freeze by an agency in the United Kingdom after some of its ads were placed alongside "questionable or unsafe content."
Roxas said that it was a learning experience for the team but they have already taken steps to ensure that their advertisers are protected and that their ads only appear next to content aligned with their values.  
Roxas and his team shared these safeguards and published it in their blog. These include their tougher stance on hateful, offensive and derogatory content. With this, Google has committed to "removing ads more effectively from content that is attacking or harassing people based on their race, religion, gender or similar categories."
Google will also ensure that ads show up only on legitimate creators in their YouTube Partner Program to avoid being shown on channels that impersonate people or violate their community guidelines.
ADVERTISEMENT - CONTINUE READING BELOW
Philipp Schindler, Chief Business Officer of Google, said in the entry that they won't stop at simply taking down ads.
"The YouTube team is taking a hard look at our existing community guidelines to determine what content is allowed on the platform—not just what content can be monetized," Schindler wrote.
To increase brand safety levels and controls for advertisers, in the coming days and months, Google is introducing new tools for advertisers to more easily and consistently manage where their ads appear across YouTube and the web:
Safer default for brands and changing the default settings for ads so that they show on content that meets a higher level of brand safety and excludes potentially objectionable content that advertisers may prefer not to advertise against. Brands can still opt-in to advertise on broader types of content if they choose.
New account-level controls to make it easier for advertisers to exclude specific sites and channels from all of their AdWords for Video and Google Display Network campaigns, and manage brand safety settings across all their campaigns with a push of a button.
ADVERTISEMENT - CONTINUE READING BELOW
More fine-tuned controls to make it easier for brands to exclude higher risk content and fine-tune where they want their ads to appear.
Aside from this, the Google team is also expanding the availability of video-level reporting to all advertisers and use the latest advancements in artificial intelligence and machine learning to increase their capacity to review questionable content. With these updates, Schindler anticipates that cases will be resolved in less than a few hours.
"We believe the combination of these new policies and controls will significantly strengthen our ability to help advertisers reach audiences at scale, while respecting their values."
*****
Nicai is the marketing head of Rising Tide, a technology solutions company. She is also the Manila Bureau Manager of Probe Media Foundation's Mulat Pinoy-Kabataan News Network and a regular contributor for SPOT.ph. Follow her on Twitter, @nicaideguzman, and LinkedIn, https://www.linkedin.com/in/nicaideguzman.