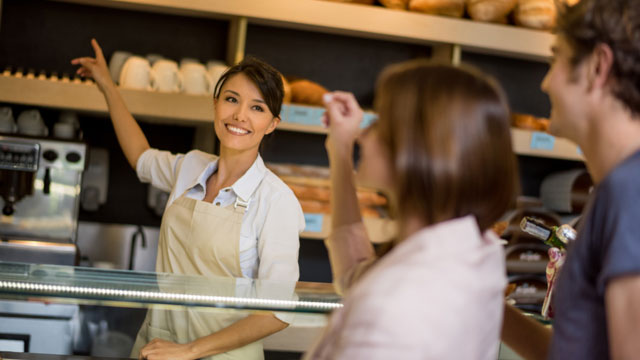 You have a jam-packed store with tons of work to do and orders to complete. Don't you think it's time to expand your business? Whether this means hiring more staff, going online, offering new products, or putting up a new branch, it's a decision that needs a lot of consideration.

Timing for business expansion is crucial, so before you do, look for the following signs first.

1. You have a steady stream of loyal customers.
Loyal customers will patronize your product again and again no matter what happens. Not only do they help you increase your profits, but they also generate and spread good feedback. Simply put, they're the backbone of your business.

2. You find it hard to keep up with the demand.
As far as business dilemmas go, a dramatic increase in demand is a good problem to have. It's a sure sign that your company has yet to achieve its full potential, but it's imperative to address this concern as soon as possible. Otherwise, your competitors will.

3. You have a reliable team.
Having employees with the right set of skills and abilities means having the resources you need to expand your business. It's essential to have people who can adapt to changes, accept bigger responsibilities, and adjust to a system that will benefit them and the business in the long run.

4. You realize that the market landscape is changing.
With billions of people now online, you may want to explore your options in the digital world as well. Having said that, you will need to invest in top-notch equipment providers and digital experts (programmers, designers, community managers). As far as expansions go, online ventures happen to be the most promising.

Of course, it pays to be financially ready when the opportunity to expand presents itself. Whether you want to expand your business by purchasing additional inventory, putting up a second (or third) store, investing in  a bigger factory or office, BDO SME Loan can offer you financing options with your particular business need in mind.

You can borrow up to P20 Million, depending on the appraised value of your collateral, and have the flexibility to pay your loan in 1 year or up to 10 years. Simply choose the payment option that matches your cash flow.

Avail of a BDO SME Loan now and enjoy competitive rates and flexible payment options. Visit any of the over 900 branches nationwide or call the 24-hour BDO Customer Contact Center at 631-8000 or 1-800-10-6318000 (Domestic Toll-Free) to apply. You may also text BDOLOANS* to 2256 and a BDO Account Officer will get in touch with you to answer your loan queries and concerns.

To know more about the BDO SME Loan, click here.

*P2.50 charge for Globe and Smart subscribers; P2.00 charge for Sun subscribers.