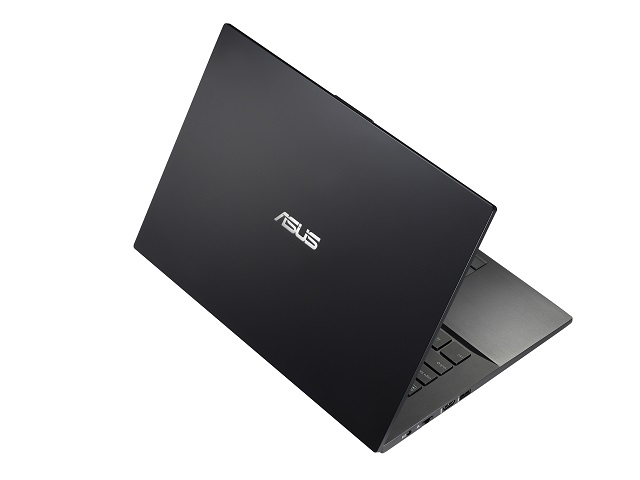 (UPDATED) Looking for a heavy-duty notebook or laptop? Then you may want to consider Asus PRO BU 401LG.
Designed thoughtfully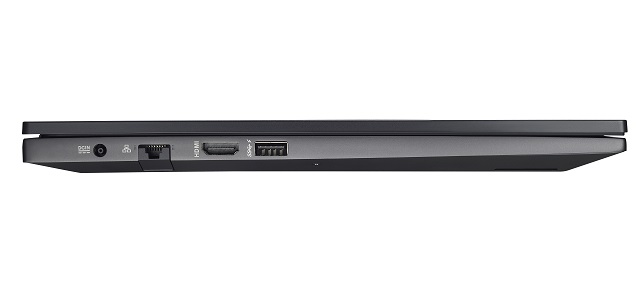 ADVERTISEMENT - CONTINUE READING BELOW
Asus PRO BU401LG is ultra. It is an ultrabook which is ultra-light and ultra-slim at 1.64 kilogram and a 20 millimeter profile. Thus, it is ideal to be carried around anywhere.
It also has a display of 14 inches with a full HD display of 1920 x 1080 resolution, meaning, you would see more columns and rows if you are working on an MS Excel or Google spreadsheet. Videos and graphics look a-okay also in this ultrabook, so you can use these during your downtime, like for playing your games or binge watching on HOOQ or Netflix or iFlix.
The anti-glare screen's matte finish is ideal if you work in a café for example, and you have no option but to sit in an area where Mister Sun is on you, as it prevents reflections when viewed under direct sunlight.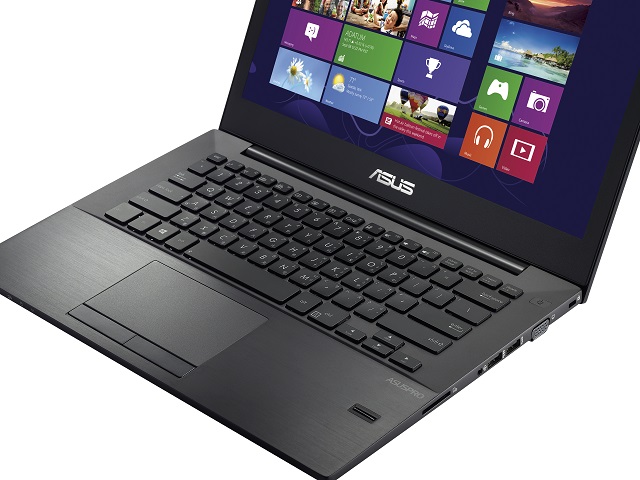 ADVERTISEMENT - CONTINUE READING BELOW
The keyboard (which has backlit keys) is spill resistant too, ideal especially if you are the type who cannot work without a cup of coffee on your desk.
Reinforced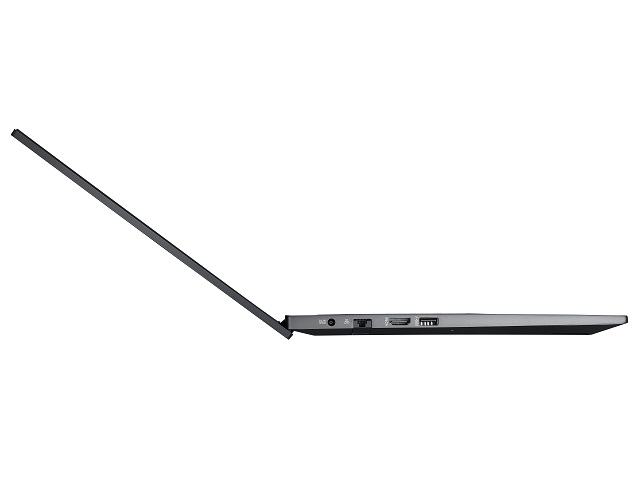 The ultrabook, as its Taiwanese maker boasts, has greater tolerance to drops, pressures, and wear and tear versus regular notebooks. Why? Because it is encased in carbon fiber structure, thus making its chassis extra strong and more durable for prolonged use.
ADVERTISEMENT - CONTINUE READING BELOW
ASUS PRO BU401LG is also MIL_STD 810G certified, meaning, this ultrabook offers additional tolerance to extreme conditions, like double the drop height; double the hinges; and 20% higher endurance to pressure. But of course, you would not purposely drop this ultrabook to test how heavy-duty this is, right?
The ultrabook is more manageable and said to be more secure as it is equipped with Intel's Small Business Advantage security solutions and utilities, with applications like: Software Monitor, Data Backup and Restore, USB Blocker, PC Health Center, Energy Saver, and Wireless Display.
God forbid, if you accidentally left this somewhere or stolen even under your tight watch, ASUS PRO BU401LG's anti-theft technology helps disable access to the operating system in case of such an unfortunate event. Business owners or savvy professionals' valuable data is protected with Trusted Platform Module (TPM) security hardware integrated on the board to hold computer-generated encryption keys.
ADVERTISEMENT - CONTINUE READING BELOW
ASUS BU401LG's hardware-based design also helps repel attacks by hackers looking to capture passwords and keys to sensitive data.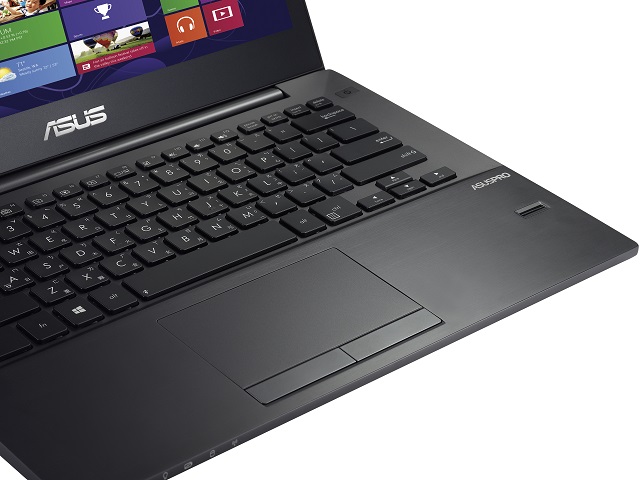 The ultrabook also has a fingerprint reader on board, thus, having better control over the device and takes data access authorization and protection to a higher level.
Performance boosted
ADVERTISEMENT - CONTINUE READING BELOW
For connectivity, the ASUS BU401LG has, on the left: two USB 3.0, HDMI, LAN, and charger socket. On the right side, it has the VGA port, another USB 3.0 port, a 3.5m input/output audio port, and a slot for Kensington lock.
This ultrabook is equipped with Intel i7-4510U Dual Core Processor (with a base frequency of 2.0 GHz and turbo speed of 3.1 GHz). It also has a 4GB DDR3L RAM which can be upgraded up to 12GB. It also has a 500GB SSHD for faster boots and loads.
This ultrabook has Intel HD Graphics 4400 and NVIDIA GeForce GT 730M 1GB graphics.
Per drain test, this ultrabook lasted 8 hours and 20 minutes solely on its battery, making it ideal for day-long use—an almost uninterrupted work day (especially if there is no plug nearby to recharge).
This also comes with Windows 8 Pro (with free upgrade to Windows 10 Pro or other editions available).
ADVERTISEMENT - CONTINUE READING BELOW
Cons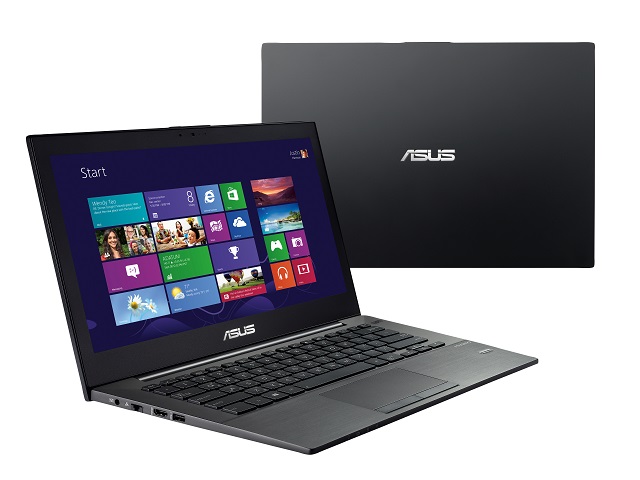 The power button at the upper right of the keyboard came as a source of frustration the first three times this ultrabook was tested because it was mistaken as a delete button. So, if you are not conscious, then argh, you would accidentally turn this thing off.
The RAM, though could be upgraded up to 12GB, should have at least come at 8GB for this ultrabook.
ADVERTISEMENT - CONTINUE READING BELOW
Tidying this ultrabook after prolonged use is a bit of a challenge, especially if you have sweaty or greasy hands. A special type of cloth is needed to remove that marks of yours. So have such cloth with you, especially if you would set this ultrabook up for a power meeting or presentation.
Yes, the price of P71,995 ($1,532.98) is hefty to some, and that is a turn off. The overall features also, some would argue, might be too simple to price this ultrabook that much. But these features are reinforced, making it ideal for business or professional use, and in the long-run, optimized for your budget.
So, if you are a savvy professional or a business owner who needs a heavy-duty laptop that can meet your demanding office tasks without wearing and tearing it since you would be needing to carry this around, then consider this ultrabook as an investment. – Lynda C. Corpuz
ADVERTISEMENT - CONTINUE READING BELOW
Photos from ASUS Philippines