Airplanes are known for their cramped spaces—airlines are always looking to cram in more travelers, after all. That's why it's comforting to know smart people are working to redesign airplane cabins with increased comfort in mind.
The winners of the 10th Crystal Cabin Awards—the honor given to "excellence in aircraft interior innovation," according to its website—were announced this week at the Aircraft Interiors Expo in Hamburg, Germany. This year, there were a record-setting 95 entries from 18 nations for the eight categories: cabin concepts; cabin systems; electronic systems; greener cabin, health, safety and environment; material and components; passenger comfort hardware; university and visionary concepts.
The award winners created some interesting potential solutions to modernizing and improving airplane cabins. Check out the winners below to see what features might be included on airplanes of the future.
1. Cabin concepts winner: Etihad Airways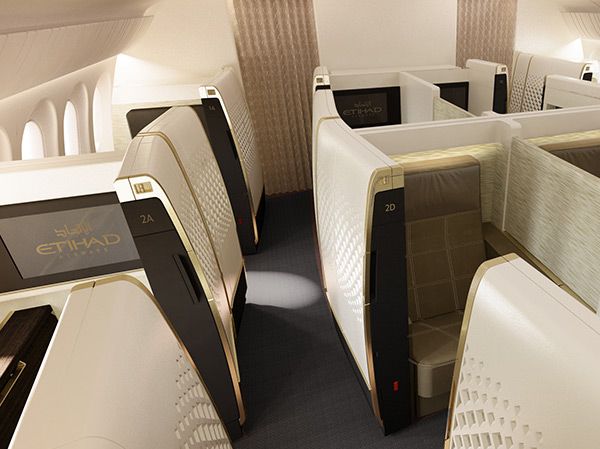 ADVERTISEMENT - CONTINUE READING BELOW
The national airline of the United Arab Emirates, which began operations in 2003, won this category for its design of the Boeing 787 First Suite. The concept uses the space to make the interior more comfortable, similar to the Airbus A380. This is the second win for the airline in two years, though the category was a new one to the awards.
2. Cabin systems winner: B/E Aerospace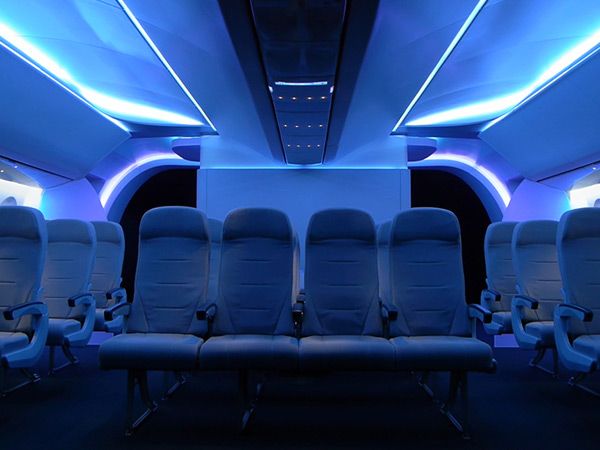 ADVERTISEMENT - CONTINUE READING BELOW
Future airplane passengers might see the cabin environment in a new light. The U.S.-based company took home the trophy in this category for its innovative LED lighting system, called Viu. In this system, the lights are flexible. This allows for nearly every space in the cabin—including overhead storage bins and entryways—to be illuminated.
3. Electronic systems winner: Lufthansa Systems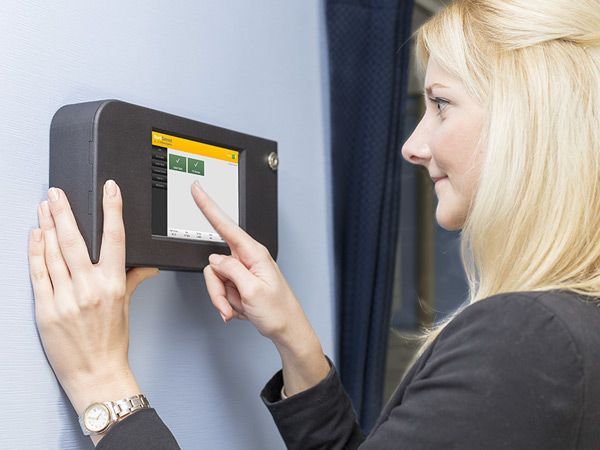 ADVERTISEMENT - CONTINUE READING BELOW
Soon, you might not need to crane your neck toward the overhead screen to watch an in-flight movie. Instead, you can watch on your mobile device. Germany's Lufthansa Systems won this category for its BroadConnect Portable device. The product is lightweight and includes a server, a modem, and entertainment packages that can be accessed from passengers' mobile phones and tablets or laptops. Flight attendants can load new films onto the system with a USB stick and carry it through the cabin easily.
Related: This Startup Will Develop Supersonic Planes for Virgin Group
4. Greener cabin, health, safety, and environment winner: Boeing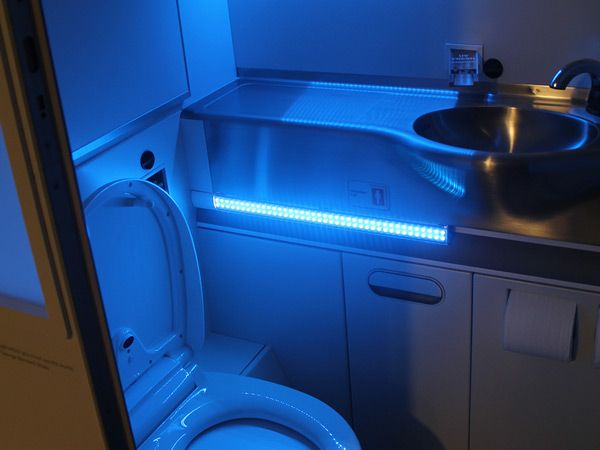 ADVERTISEMENT - CONTINUE READING BELOW
Germaphobes rejoice! The winning innovation in this category was a self-cleaning airplane bathroom system, the Fresh Lavatory. The system's UV light sanitizes surfaces and the water supply after a passenger exits the stall. Moreover, the water faucet, door lock, hand dryer and toilet flusher will be hands-free thanks to infrared sensors.
5. Materials and components winner: Sekisui SPI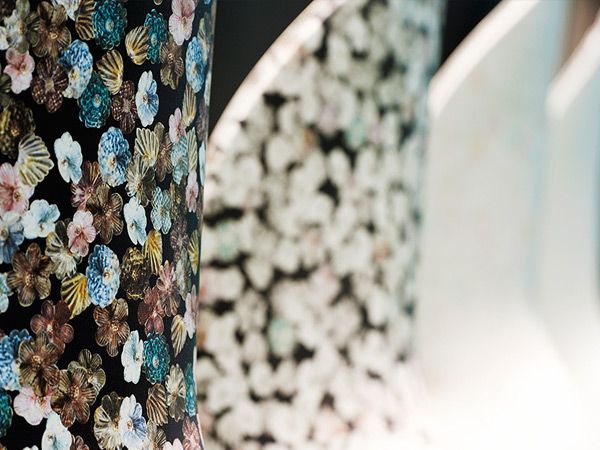 ADVERTISEMENT - CONTINUE READING BELOW
Airplane cabin decor isn't often described as particularly pleasing or interesting, but this U.S. company, with offices in Pennsylvania and Michigan, has changed the game with its thermoplastic surface design.Sekisui SPI used what it called infused imaging technology to create intriguing prints for surfaces throughout the cabin, such as partition walls and seats, to make surroundings feel less impersonal and more interesting.
6. Passenger comfort hardware winner: Rebel.Aero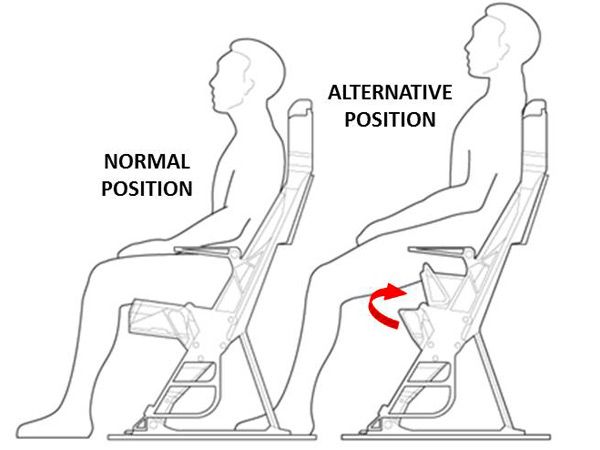 ADVERTISEMENT - CONTINUE READING BELOW
The standard airplane seat just got a serious upgrade thanks to this out-of-the-box design. These seats give passengers as much personal space as possible using an optional booster setting, allowing legs to stretch out without encroaching on fellow flyers. This helps not just the antsy individuals on board, but also could prevent deep vein thrombosis, blood clots caused by sitting still on flights.
7. University winner: Manon Kuhne, from Delft University of Technology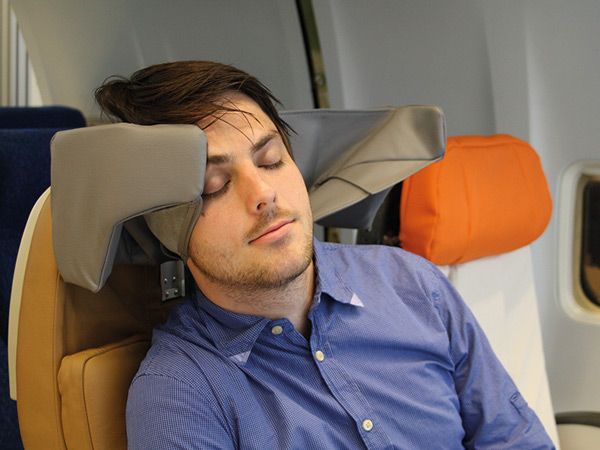 ADVERTISEMENT - CONTINUE READING BELOW
Although this Dutch university took all of the finalists spots, the award eventually went to Manon Kuhne for her hammock-like headrest, which features foldout wings on the sides. These are intended to prevent a flyer's head from slipping during sleep. Imagine actually disembarking from a long flight feeling rested!
8. Visionary concepts winner: Zodiac Aerospace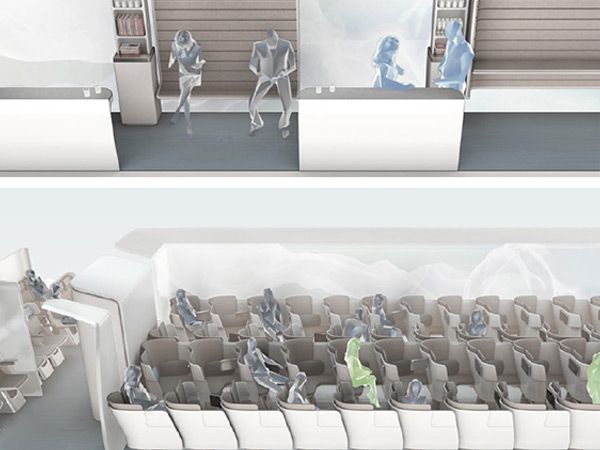 ADVERTISEMENT - CONTINUE READING BELOW
Gone are the days of airplane class wars with this innovative design idea from France's Zodiac Aerospace. Instead of section designations for first, business and economy classes, airplane cabins would have areas based on the activity intended for the space: sleeping, meeting or lounging. Those who want to talk can do so without disturbing neighboring passengers while those who want to sleep can use the designated area instead of attempting to nod off in their seats. Everyone wins.
***** 
Copyright © 2016 Entrepreneur Media, Inc. All rights reserved.
This article originally appeared on Entrepreneur.com. Minor edits have been done by the Entrepreneur.com.ph editors.
Photo from Etihad Airways, B/E Aerospace, Lufthansa Systems, Boeing, Sekisui SPI, Rebel.Aero, Zodiac Aerospace