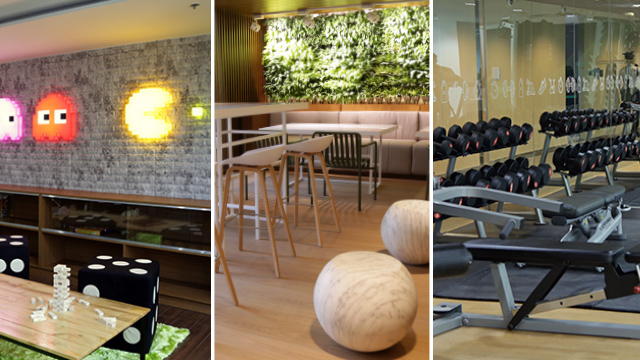 While it's not unusual for property developers to rent space for their corporate headquarters, there's something deeply satisfying about being able to hold office in your own building rather than just leasing it from another landlord.
For one, you can design the building, or at least the floors you intend to occupy, around the form and function that you want for your corporate headquarters. Leasing space from others is full of limitations on what you can or cannot do with retrofitting or redesigning the building's basic structures.
ADVERTISEMENT - CONTINUE READING BELOW
Putting up your own corporate headquarters building also signals to the world you are here for the long term—which is quite important if you're in the property development business. Whether it's a residential tower, an office high-rise, shopping mall or an industrial hub, it's important for buyers and tenants to know you're standing behind every structure you build, and you'll actually be around to do that.
"It's a sign that you're here to stay, that you're putting your corporate roots on the ground." explained Edgar Sia II, the chairman and CEO of DoubleDragon Properties, as he took Entrepreneur Philippines on a tour of the company's new headquarters at the newly completed DoubleDragon Plaza in the Bay Area of Pasay City sometime early April.
Though the staff count at the company's head offices is only around 3,000, the new corporate headquarters can easily accommodate double that number as DoubleDragon prepares to grow rapidly in the next few years, said Sia.
ADVERTISEMENT - CONTINUE READING BELOW
DoubleDragon Properties is the real estate development company that Sia put up in partnership with Jollibee Foods Corp. founder Tony Tan Caktiong after selling bulk of his chicken barbecue fast-food chain Mang Inasal to Jollibee in 2012. The property company is building a hundred community malls called CityMall nationwide to catch the big shift from traditional to modern retailing in tertiary Philippine cities by 2020.
The company had just completed the transfer of its corporate headquarters from leased spaces in 6750 along Ayala Avenue in Makati City to the DoubleDragon Plaza, which consists of four office towers sitting atop a retail podium at the corner of EDSA and Macapagal Avenue. DoubleDragon Plaza represents the first phase of a 4.75-hectare development project called DD Meridian Park adjacent to the Mall of Asia of the SM Group.
Here's an inside look at DoubleDragon Properties Corp.'s new corporate headquarters.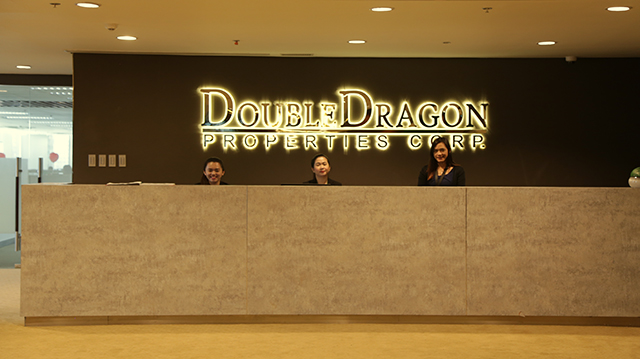 ADVERTISEMENT - CONTINUE READING BELOW
The main reception area at the 10th floor. The company occupies two floors in one of the office towers of DoubleDragon Plaza, and visitor access to offices and meeting rooms on both floors is facilitated by these ladies managing the reception desk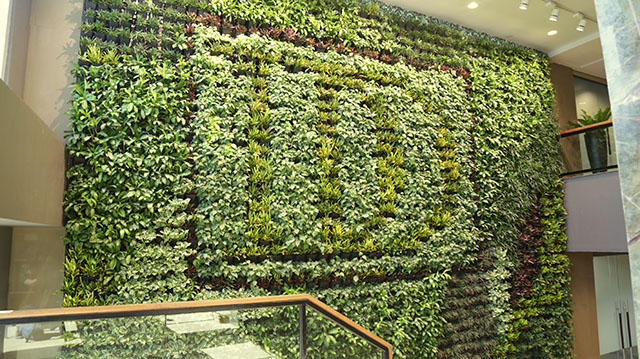 A vertical garden of indoor plants, arranged to display the DoubleDragon logo, is hard to miss for visitors on their way up the stairs to the executive offices at the 11th floor
ADVERTISEMENT - CONTINUE READING BELOW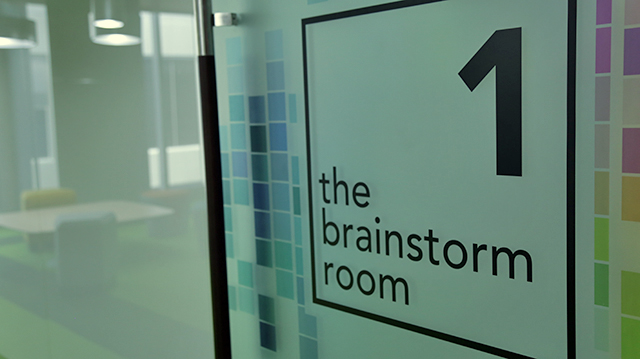 While property companies make money by selling real estate, DoubleDragon also puts a premium on developing new ideas and designs to drive the business forward amid intense competition. This is why DoubleDragon built several brainstorm rooms where executives and staff can meet in more relaxed physical settings that are conducive to creativity and imagination
ADVERTISEMENT - CONTINUE READING BELOW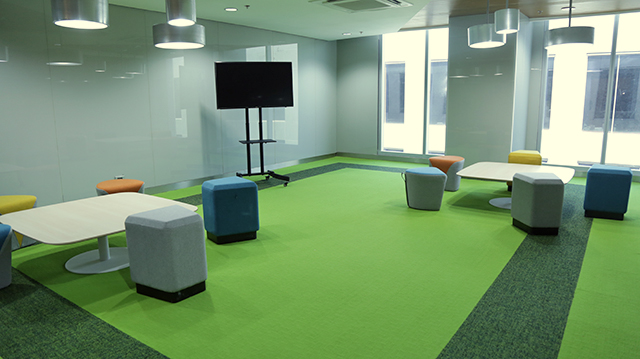 This is how the first brainstorm room looks like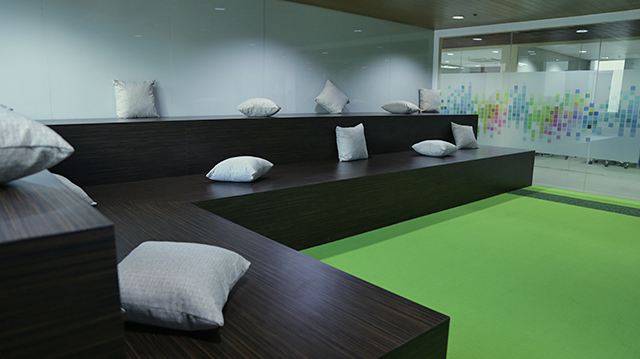 ADVERTISEMENT - CONTINUE READING BELOW
A view of the second brainstorm room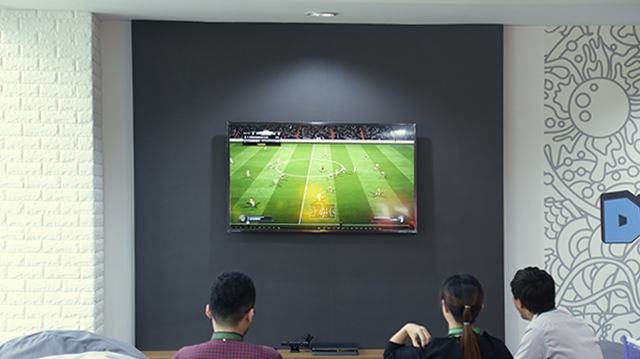 If brainstorming is not enough to get those creative juices flowing, perhaps a video game will work just as well. DoubleDragon maintains a well-stocked game room where employees can go during breaks and off-hours to relax and just enjoy themselves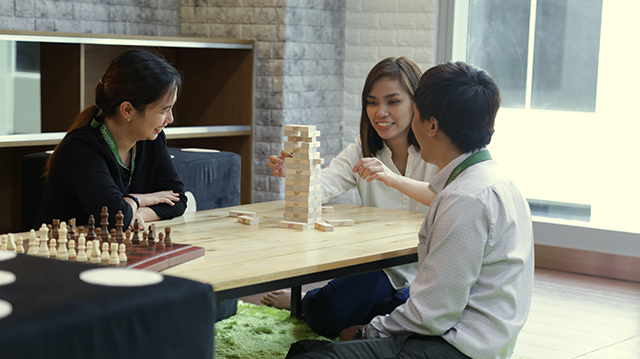 ADVERTISEMENT - CONTINUE READING BELOW
At the game room, employees can choose from a wide variety of board games, mind games such as chess, or even a wooden block stacking game, a good test of manual dexterity and intellectual acumen in children and adults alike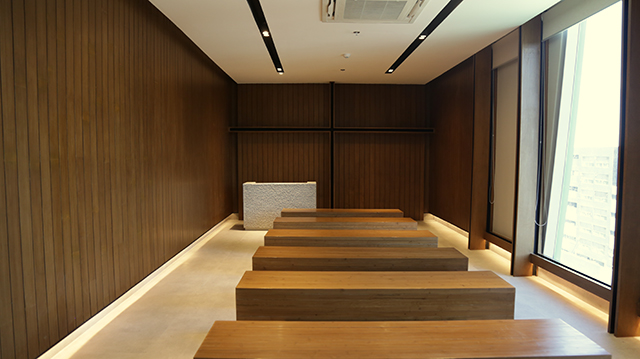 There's also an ecumenical prayer room that was designed so it can be used by followers of several faiths
ADVERTISEMENT - CONTINUE READING BELOW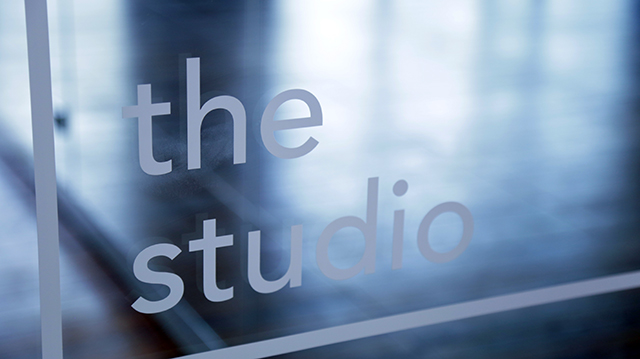 For those who like to meditate, DoubleDragon also has a yoga studio
ADVERTISEMENT - CONTINUE READING BELOW
There's also a special room for nursing mothers where they can express milk for their babies in completely private and clean surroundings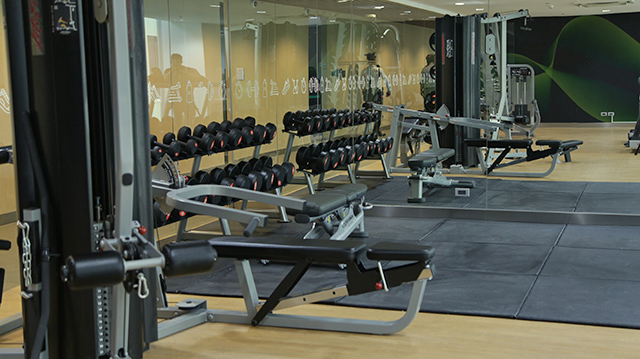 And for those who want to improve their physical fitness, the company also maintains a gym with treadmills, stationary bikes, exercise machines and weights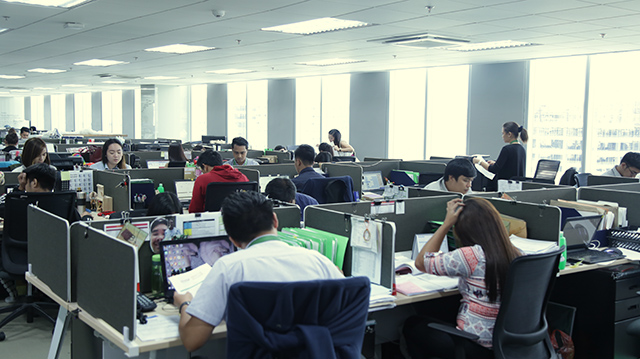 ADVERTISEMENT - CONTINUE READING BELOW
DoubleDragon keeps an open-plan office to facilitate collaboration among employees. Managers though keep small offices equipped with tables and chairs for impromptu small-group discussions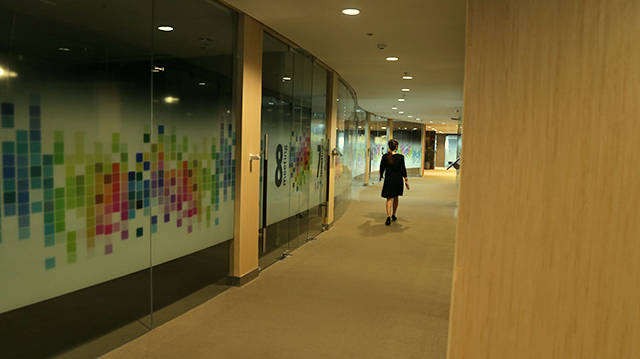 For bigger meetings, DoubleDragon keeps more than a dozen function rooms that can be booked online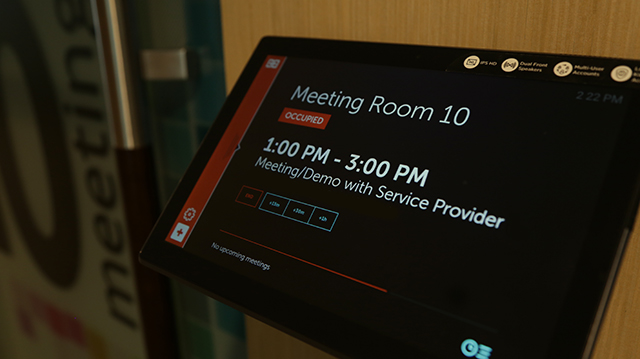 ADVERTISEMENT - CONTINUE READING BELOW
Digital tablets outside the rooms display information on ongoing and forthcoming meetings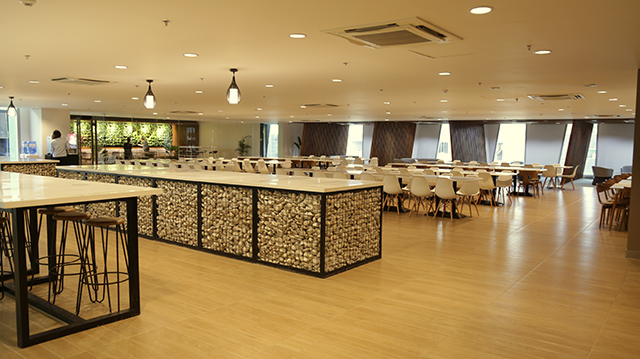 For lunch and other meals, employees can choose to eat either at the main spacious cafeteria with its dozens of tables and chairs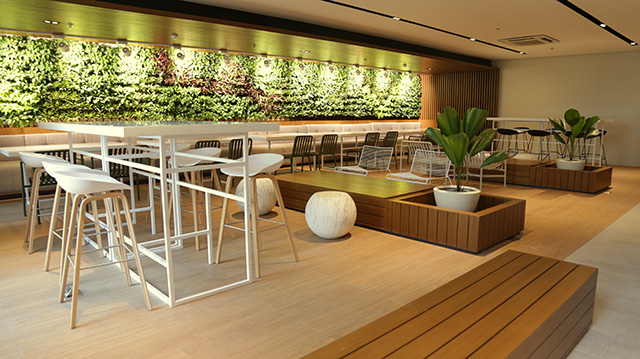 ADVERTISEMENT - CONTINUE READING BELOW
Or in more relaxed settings at the so-called Garden Lounge, where thousands of indoor plants are arranged on a vertical garden equipped with an automatic watering and lighting system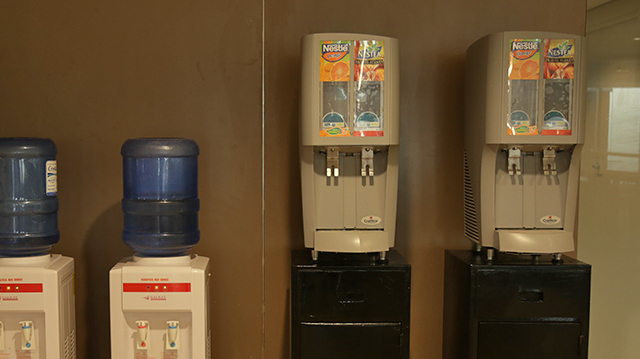 Coffee and juice, and mineral water, are not only free but free-flowing at the DoubleDragon cafeteria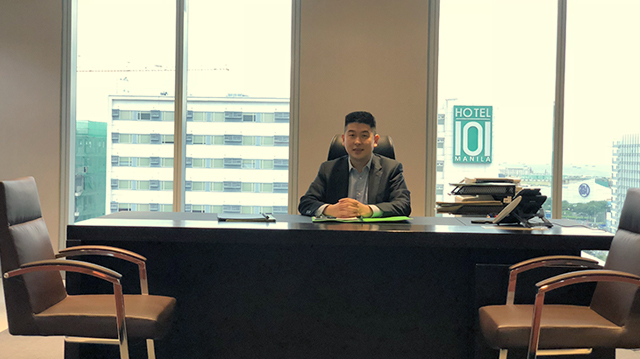 ADVERTISEMENT - CONTINUE READING BELOW
At last, we get to the CEO's office, where Edgar "Injap" Sia II works and hold meetings. It overlooks DoubleDragon's first condominium hotel project, the Hotel 101 near the Mall of Asia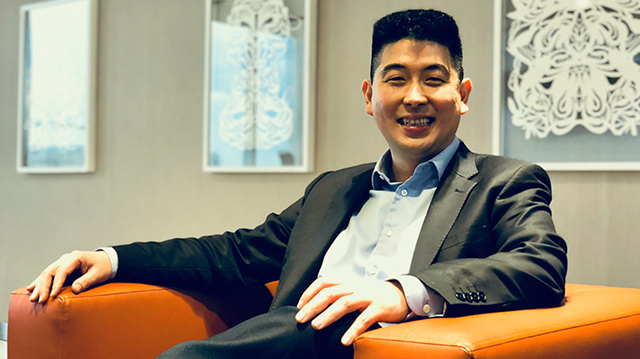 Here's Sia trying his office's newly ordered sofa set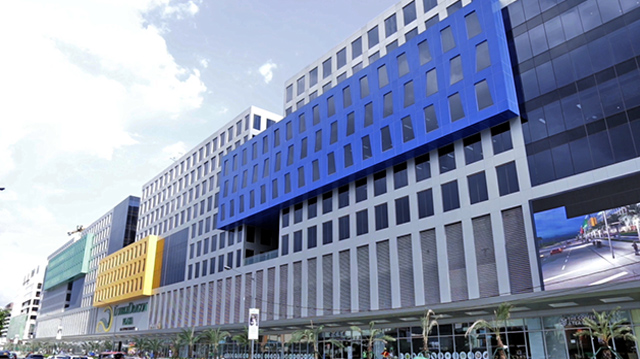 ADVERTISEMENT - CONTINUE READING BELOW
For a final perspective, here's how the DoubleDragon Plaza building looks like from across the street
*****