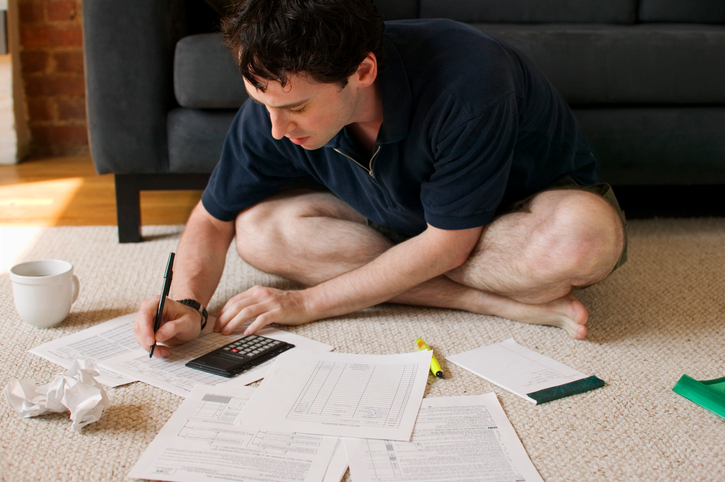 You have been here before: Payroll is just a few days away but you do not have the cash to pay your employees because there is radio silence from the client you have been counting on to pay you. And you are clueless where to get that kind of money, fast.
ADVERTISEMENT - CONTINUE READING BELOW
Related: Financial Adviser: Is my business in financial trouble?
Unfortunately, this is a scenario that plays out in many businesses. Countless businesses, many even with a solid product or service, have been forced to close shop because they do not have money on hand to pay their staff, their bills, or buy supplies to get their operations going.
While there is no hard-and-fast rule in managing finances, these tips will put you on your way to a healthier cash flow.
1. Be wary of money leaks
"Cash flow management is more important than managing profitability," said Dr. Alejandrino Ferreria, president of the ACE Center for Entrepreneurship and Management Education Inc. And one of the ways to do this is by plugging leaks to prevent the business from losing much-needed cash.
"Don't spend on things the customer is not willing to pay for. Remove unnecessary features in your product or service that the customer doesn't appreciate or might not pay for," he said.
ADVERTISEMENT - CONTINUE READING BELOW
He also urged business owners to watch their employees' idle time, as well as the company's electricity and water use. In the same way, watch out for bad debts and uncollected sales. "Uncollected sales not only translates to loss of margin, but also loss of capital," he said.  
2. Maintain a reasonable balance between debt and equity
"Financial growth strategy is a mix of debt and equity," said Dr. Francisco Roman, core faculty at the Asian Institute of Management's Washington SyCip Graduate School of Business. Most entrepreneurs fail to achieve a reasonable balance between debt and equity. That is why entrepreneurs end up working for the bank when they become over-leveraged, or stunt their growth by using internally generated cash as funds, he said.
As a general rule, Ferreria said that businesses should keep the ratio of debts to equity at a maximum of 4:1. "Overleveraged firms will not be able to access low-cost funds from banks. The cost of borrowed money is lower than using capital," he said.
ADVERTISEMENT - CONTINUE READING BELOW
3. Monitor rising levels of receivables and debt
Roman said bad debts or uncollectible receivables may pile up because the company becomes too dependent on a few key creditors and suppliers, who may default on payments due to external factors.
Companies may also lose track of seemingly unimportant accounts whose total value would accumulate gradually and unnoticeably over time until it is too late, he said.
"Monitoring is the key and it is a people issue, not a software or strategic issue," said Roman. "Monitoring works at two levels: there are key clients that the entrepreneur has to track occasionally, personally, and informally. Meanwhile, the company needs a [meticulous] accountant who is not afraid to confront the owner-entrepreneur as often as possible about rising levels of receivables and debt. Too often, entrepreneurs spend [more] time listening to sales persons where the money comes in and less time with people who manage the money."
ADVERTISEMENT - CONTINUE READING BELOW
4. Set up a budgeting system
Careful budgeting is one way to ensure there is always money in the bank. Businesses should be able to forecast expected disbursements for the month, quarter, and year, said Leonardo Cuaresma, Jr., managing partner and chief operating officer of audit and accounting firm Punongbayan & Araullo.
They should come up with a daily cash position report, which provides a comprehensive breakdown of cash in banks, cash on hand, and cash in ATM accounts, as well as the outstanding loan amount for a particular day or period.
5. Lay out stricter collection policies
Even traditional credit investigation cannot guarantee that your client will actually pay as scheduled. Some clients may have excellent bank records with good average daily balance, zero bounced checks, and a long relationship with banks, but they might not be prompt in their payments, said Reiner Cua, vice president of ready-mix concrete supplier Concrete Royal Mix Corporation.
ADVERTISEMENT - CONTINUE READING BELOW
In such cases, tightening one's collection scheme can make all the difference. "Always ask for post-dated checks even before delivering your goods. When the customer is reluctant, assure him that you will call him a week before the date to remind him to put money in the fund. Also, if he isn't happy with the product or service, he can always opt to stop payment. [This way], you're [reducing the possibility of credit] risk," said Cua.
It is good to withhold something until the client fully delivers on his commitment. For instance, his company withholds the release of official receipts and after-sales services until clients pay in full.
6. Separate business funds from personal funds
Business transactions should be recorded separately from personal transactions. Otherwise, companies run the risk of misrepresenting the company's true financial position. Such practices would also make things more complicated and stressful, especially during tax time.
ADVERTISEMENT - CONTINUE READING BELOW
"You should not mingle personal finances with business finances. Always separate your personal accounts from your business accounts, and personal assets from business assets. It all boils down to the business entity concept," said Cuaresma.
7. Don't be afraid of debt
Entrepreneurs should start with money they can afford to lose during the incubation or proof of concept stage, said Ferreria. Once they have proven their concept, they may use other people's money—investors' cash, loan from friends, supplier credit—even banks, he said.
Related: How to convince family, friends to give you a loan
Cua cautions business owners, though, against taking on too much debt. "Never put up your house as collateral and never borrow more than 30% of your net value," he said. It's also wise to maintain a good relationship with the bank executives and that you have a good track record, he added. "Always [pay] on time, always [maintain] a good substantial ADB [average daily balance], and [refrain from having] bounced checks. This way, the banks can be more lenient in giving you better rates."
ADVERTISEMENT - CONTINUE READING BELOW
Related: Financial Adviser: Put internal controls in the business
8. Do a cost-benefit analysis before making key decisions
When evaluating company decisions, it is best to drill things down to product-by-product profit analysis and activity-based costing, said Roman. This applies to decisions like outsourcing one's account management team or keeping everything in-house. He said keeping tax experts and account management firms on retainer can put a drain on monthly costs, "but hiring as needed can be expensive…. Entrepreneurs may not be able to afford this setup," he said.
9. Always have a contingency plan
"Look at your cash conversion cycle, and make necessary adjustments to free up additional cash. As a rule, days payable should be longer than days receivable," said Ferreria.
One strategy companies can adopt is to reward clients with a cash discount that is larger than the interest rate offered by banks, he said. This way, customers can just borrow from banks and pay the business' suppliers promptly in cash. Said Cua, "Always plan your checks ahead of time. [Be sure to have] allowances, in case an account becomes delinquent, or problems arise during collection."
ADVERTISEMENT - CONTINUE READING BELOW
10. Use technology
Technology is an entrepreneur's best friend when it comes to tracking his finances. Roman said startups can stick to Excel spreadsheets as they do not have much transactions to record.
Cuaresma agrees, saying small businesses and startups can use a simple spreadsheet to track cash movements and record the net cash balance at the end of the day. The spreadsheet should provide a summary of the day's total collections and disbursements. At the very least, said Ferreria, the spreadsheet should classify cash inflows and outflows depending on how they are generated, whether from operating, financial, or investing activities.
Growing companies, on the other hand, should upgrade to a program which can handle more complicated transactions. Said Cuaresma, "Big companies with numerous daily transactions would need a more sophisticated software to monitor collections and disbursements. They can use a general software [that integrates cash management and finance, so the collections and disbursements are automatically accounted for in the company's] balance sheet and other financial statements.
ADVERTISEMENT - CONTINUE READING BELOW
*****

Charlene is press relations officer and a freelance writer covering finance, business, and lifestyle.
This article was originally published in the September 2015 issue of Entrepreneur Philippines magazine.