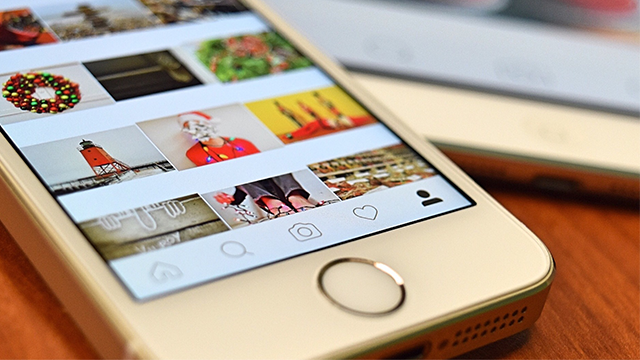 With more than 400 million active monthly users, Instagram has grown into a social network that businesses need to pay attention to. It's more than just a photo-sharing site – it's a platform for engaging fans and showing off the best side of your business. Just look at this list of 25 companies that have mastered their brand focus on Instagram.
ADVERTISEMENT - CONTINUE READING BELOW
LOCAL
1. Penshoppe
The Filipino fashion retailer engages its fans with the elaborate use of different photos showcasing their top models like Gigi Hadid and Kendall Jenner.  
2. Happy Skin
Aside from the usual snapshots of its best-selling lipsticks, the Instagram account of cosmetics company Happy Skin works mainly because it communicates to its followers. The healthy mix of motivational posters, how-to videos and educational infographics clearly raise their follower count.
3. Digital Walker
When one enters a Digital Walker outlet, there's a certain look and feel: edgy, friendly and techy. A gadget and accessories shop can get a little technical, but the brand managed to transcend all of the elements of its brick-and-mortar stores to its IG account through a standard color scheme and graphic template for every post. Their captions, while lengthy can get witty, too!
4. AirAsia
The largest budget carrier in Asia hooks the millennial traveler with its photos and videos exuding the best of each destination that they offer. For a while, it wouldn't even look like it's an account owned by an airline as it is full of stories from travelers and nomads across Asia, sharing how their trips have been.
ADVERTISEMENT - CONTINUE READING BELOW
5. Sunnies Studios
One of the success stories on social media is Sunnies Studio's rise to retail stardom, thanks to its effective audience engagement online. Their IG account, while full of eyewear, never looked hard-sell with photos and posters that speak and show what the millennial fashionista wants. The occasional shout-out to fans also proved effective, too!
6. Project Pie
True, how can pizza not sell? So for a subject as interesting and cliché as everyone's favorite snack, Project Pie spices things up with occasional posters and drool-worthy food shots.
7. NBSAlerts
National Bookstore's Instagram account only proves that even in the digital age, the printed word is alive and well. Aside from the occasional snapshots of calligraphers, books are celebrated and loved in every post with photos and posters dedicated to different titles.  
INTERNATIONAL
8. Starbucks
To promote its brand and connect with customers on Instagram, Starbucks regularly brings in images of followers and makes them part of its brand story. This way, Starbucks follows the advice of Ann Handley: "Good content isn't about good storytelling. It's about telling a true story well."
ADVERTISEMENT - CONTINUE READING BELOW
9. Ben & Jerry's
Ben & Jerry's has some serious personality when it comes to flavors and brand positioning, and the company lets that personality shine in its Instagram posts.
10. Sephora
Sephora is a popular cosmetics and beauty supply store, known to fashionistas all over the world. Its Instagram features a clever use of white space to really emphasize color, so the eyes of its followers are drawn to the products.
11. Intel
Intel has built essential technology for decades, and its Instagram is peppered with images and videos that show the people behind the scenes of this tech giant, giving followers and customers an inside look at the brand.
12. Taco Bell
The fast food chain has no hesitation in using Instagram to promote new products. It mixes color, fun and style to make its posts look more like magazine shoots rather than generic product promotionals.
13. American Express
The American Express Instagram is loaded with tourism images, featuring its cards being held aloft, a creative way to engage followers by triggering wanderlust.
ADVERTISEMENT - CONTINUE READING BELOW
14. Ikea
Ikea is a global store featuring home goods and furniture. It replicates the in-store experience by showing off how followers might use its furnishings in their own homes.
15. Sharpie
Sharpie manufactures markers and writing instruments used around the world. The company's Instagram creatively ties pop culture in with the use of its products to connect to younger generations and new followers.
16. Audi
The car manufacturer's Instagram uses so many pics and videos of people interacting with its cars that followers can practically see themselves driving them.
17. Converse
Converse excels at using Instagram to leverage user-generated content. Its feed is loaded with fans doing things they love in the shoes they love.
18. NFL
There's no shortage of places to follow football for game day highlights and scores. Knowing this, NFL uses its Instagram to convey the human side of the sport by showing more lighthearted moments between the players and fans, improving the connection followers have with their favorite teams.
ADVERTISEMENT - CONTINUE READING BELOW
19. GoPro
GoPro, the manufacturer of cameras built tough for action shots, has always leveraged user-generated content to market its product. GoPro's Instagram features some of the most dramatic shots captured, illustrating the versatility of GoPro's products.
20. Red Bull
The action shots you see on Red Bull's Instagram have little to do with the product, but everything to do with its target audience. Know your audience in order to feed them what they're looking for. Red Bull really knows the importance of content marketing.
21. Topshop
Topshop provides its followers a fashion fix, and on top of generating sales uses the platform as a direct point of engagement. Followers have the opportunity to answer questions and be a part of the forward direction in Topshop's growth.
22. Oreo
The popular cookie brand uses its Instagram to share creative images, particularly around holidays, including crafts that fans can make with the product, thus improving social shares and engagement.
ADVERTISEMENT - CONTINUE READING BELOW
23. General Electric
How do you promote a massive brand spread across B2B and B2C? You mix your products with science, facts, and tidbits that your Instagram followers love to digest and share.
24. Vans
Vans, the shoe company, uses its Instagram to cleverly juxtapose its products with lifestyle placement alongside music, art, and culture, while also pushing user-generated content that does the same.
25. Maersk Line
Maersk is an international shipping container company. The company makes the list because it "gets it." Its goal is use Instagram to get closer to customers and communicate, not to sell or market. Its goal is about engagement, not pushing.
*****
Copyright © 2016 Entrepreneur Media, Inc. All rights reserved.  
This article originally appeared on Entrepreneur.com. Minor edits have been done by Entrepreneur.com.ph.