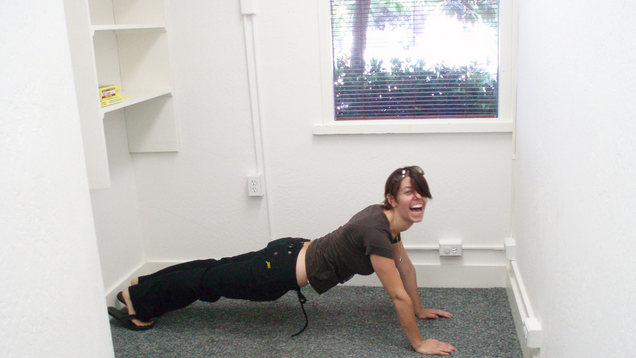 When people say they want to get healthy, they usually mean, "Mirror, mirror on the wall …" They want their reflections to look thinner with more muscle tone. They want more energy that lasts morning to evening.
The body is just one facet of your health trio though. These three simple tips help melt your extra fat and stress and steer you on the path towards greater health. Plus, you can do them in less time than it takes to send out a company-wide email.
Related: How to maintain a healthy lifestyle while chowing down at lunch meetings
1. The 10-10-10 rule: Three simple body weight exercises each hour
For entrepreneurs, there's not so much "down time" as there is "sit-down time." To keep your blood pumping and oxygen flowing, I recommend you apply the 10-10-10 rule.
On each hour of your workday, do 10 push-ups, 10 sit-ups and 10 squats (or 10 jumping jacks). This fuels your energy, raises your blood flow and opens your mind for the faster flow of creative ideas.
ADVERTISEMENT - CONTINUE READING BELOW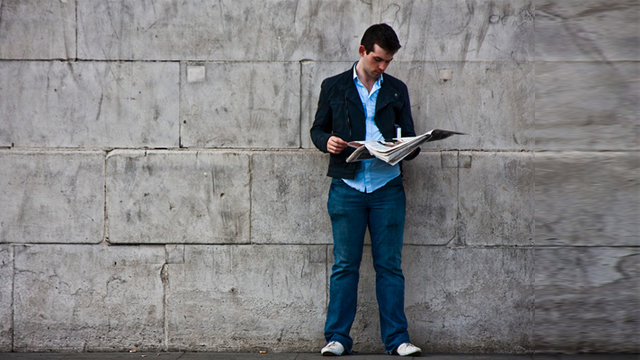 2. Your brain triple-threat workout: Read, listen and journal
The perfect workout doesn't just exist inside the gym. Your perfect workout also means increasing your brain power. Every morning, I read or listen to an audiobook for 10 minutes. My co-founder Joshua reads for 10 minutes and meditates for 20 minutes. Then he journals for 10 minutes, downloading the ideas that came during his meditation.
Related: 8 ways to improve your brain power
Experiment with this to get your channels of inspiration flowing so you create better solutions and become an ever-improving business owner.
ADVERTISEMENT - CONTINUE READING BELOW
3. Your Pinterest meal plan.
Meal planning is a known trick to eating more nutritious food consistently. But most people feel they don't have the time or just neglect to do it. That's why Pinterest is handy. It's on your phone. It provides visuals.
You can search for specific diets or recipes you want to use. Pinterest helps you be strategic about your grocery list so you don't just pig out and buy everything that looks tasty.
The fastest way to melt a few fat pounds and regain energy is to replace sugars, grains, and alcohol.
Related: 7 physical and mental detox strategies you should start today
*****
Copyright 2015 Entrepreneur Media, Inc. All rights reserved.
This article originally appeared on Entrepreneur.com. Minor edits have been done by the Entrepreneur.com.ph editor.
Photos from Freedigitalphotos.net (Stockimages and Garry Knight)