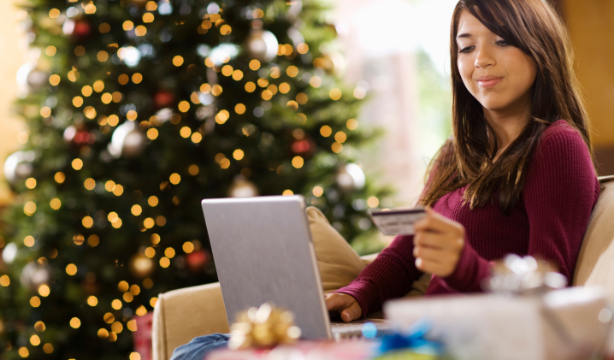 The Philippines is known to have the longest holiday season, starting as early as September. With how Filipinos are entrenched into digital media and the Internet these days, it will do businesses well if they focus on building or fortifying their e-commerce sites. Those who have brick-and-mortar businesses should also try selling online as the holidays is the perfect time to launch online shops.
ADVERTISEMENT - CONTINUE READING BELOW
The e-commerce boom in the Philippine market
Such is the boom of e-commerce lately, otherwise known as online shopping, that the Department of Trade and Industry (DTI) predicts that our e-commerce industry will double its US$1 billion revenue in 2014 this year. Such was the growth of the e-commerce industry in 2014 that DTI said it provided 13% of the country's gross domestic product, or as much as Php1.4 trillion.
To support this growth, it formulated the 2020 e-commerce roadmap, a blueprint designed to help provide an accurate vision of where the industry ought to go. To launch this, DTI will conduct a series of Technical Working Group meetings this year to gather stakeholders and involve them in refining the foundation to further build the promising e-commerce industry in the country.
But with the holidays fast approaching, timing is of the essence especially when doing business online. How must businesses handle and take advantage of the upcoming holiday season? Here are some tips:
ADVERTISEMENT - CONTINUE READING BELOW
1. Leverage the top channels for the Filipino market
And these days, the top channels to be seen and felt are all in one place—the Internet. The country posted a 101% mobile penetration rate and reflected a 39% Internet penetration rate in 2014, with 70% of its netizen population averaging below 29 years old. What is interesting to note is that as much as 96% of its overall Internet users are on social media as well, spending as much as four hours each day in their favorite social network!
What does this mean? Businesses should shift its focus from traditional marketing to digital marketing. This would involve social media marketing and mobile marketing.
Be social.
Maintaining a strong presence in social media is not only a great way of advertising one's products but also a great way to build and engage one's community through customer service. It will also do you good to have the pulse of your target audience and since almost every consumer is online and using social media, what better way than to immerse yourself in the industry.
ADVERTISEMENT - CONTINUE READING BELOW
Go mobile.
Did you know that there were 105 million mobile subscriptions in the country as of last year, with 88% of mobile Internet users averaging 34 years old and below, which actually translates to the more productive and better-earning demographic group?
This means that if businesses would want to convert their marketing into revenue, they need to target the Filipinos with good paying capacities, and since most have been going mobile, mobile marketing is the way to go. Most Filipinos now prefer to browse the Internet using their tablets or smartphones.
Your e-commerce site should be mobile-responsive. This means it can be viewed easily and converts itself on any screen, regardless of size. If you want your Website viewers to end up as customers, make it easy for them to shop—on any device. Google Analytics revealed that shopping done on smartphones has increased to 64%, with 30% of these purchases done on mobile phones.
ADVERTISEMENT - CONTINUE READING BELOW
And this doesn't end with just your e-commerce store. Mobile shopping-related searches have increased more than 120% according to Google's global search data. Fifty-two percent of consumers also used their smartphones before visiting a store, especially during the holidays. This means that people who browse your store online don't convert to a sale right away, but your site should help him go to your brick and mortar shop—help them by displaying local inventory ads, branch locations, and phone numbers strategically on your site. Advertise sales and deals as well.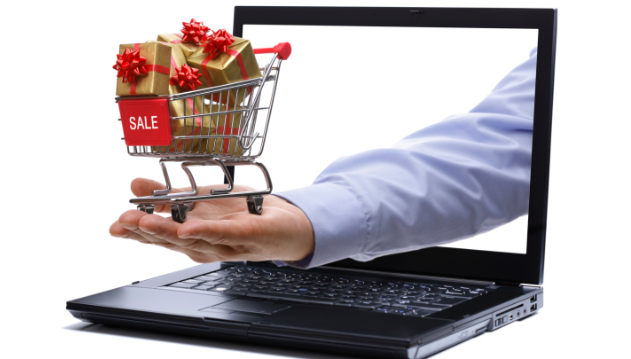 ADVERTISEMENT - CONTINUE READING BELOW
2.  Prioritize convenience.
To ensure and motivate your e-commerce site viewers to shop, make it as easy as possible for them to spend money on your site!
As we have already said, Filipinos are glued to their mobile phones and tablets. By making your e-commerce site mobile-responsive, you are making it easier for them to shop and spend money on your site.
Another thing to keep in mind is to offer different payment methods as not all Filipinos use credit cards and there are still some who are wary of using it online. Most Filipinos also do not have PayPal accounts. Filipinos still prefer bank deposits and money transfers so accommodate payment methods that they are used to.
Courier services are also not integrated into shopping carts of most Filipino e-commerce sites so fulfillment and shipping would take time. Make sure to offer both standard and rush shipping services and make it clearly stated on your site, checkout process, and order confirmation e-mails about fulfillment and shipping delivery time. You wouldn't want to have an irate customer because of a delay in order delivery. It's bad for the business.
ADVERTISEMENT - CONTINUE READING BELOW
With the holiday season, take note of courier cut-off dates to help you plan for minimal or zero backlog during fulfillment. It will also help that you have banners all over your site advising them of cut-off dates to avoid inconvenience.


3. Keep in mind your target audience.
Like traditional marketing, it is important to know your target audience when planning your digital marketing. When you strategize for social media marketing for example, it is best to zone in the social media network your target audience is more involved in. It would also help if you will be active on social media channels that fit the services or products you offer. If you offer retail products that require visual media, Instagram is a perfect social media channel. If you need community engagement and announce sales, deals, coupons, and offers often, Facebook and Twitter are the social media channels for you.
Since we are doing online marketing, keep this tip in mind as it reaches all audiences: Make use of multimedia. Filipinos spend as much as 531 minutes watching multimedia materials on their devices—videos, images, banners, etc. So it will be a great advantage if you take special care when choosing and using your images and creating your posters.
ADVERTISEMENT - CONTINUE READING BELOW
Think locally. Keep your multimedia ads specific to your audience. Filipinos are used to seeing both English and Tagalog words used in ads—it has more appeal, and makes for easy remembering. Capitalize on trendy Filipino catchphrases, drawing from pop culture.
4. Segment your offers by lifetime value.
When doing your holiday promotions, keep in mind that not all customers are created equal. You might gain a lot of customers by offering holiday deals but this doesn't automatically translate to increased profit margins.
If you would sacrifice profit margins to give discounts, it is a wise and strategic move to offer it to loyal or repeat customers. You can invest on special discounts or a loyalty program for repeat and regular customers as way of saying thank you to them. This is also a form of marketing to convert them into brand advocates.
Remember: It's those loyal to your brand who should get special treatment. Any investment you spend on them is more likely to bring you a higher return.
ADVERTISEMENT - CONTINUE READING BELOW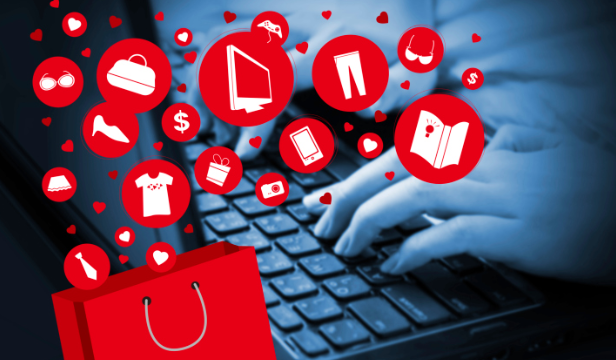 Philippine e-commerce outlook is promising especially this holiday season.
According to the ASEAN Outlook released by Moody's Analytics, the country is one of the fastest growing economies in the Southeast Asia for 2014 and will continue to do so this year.
The e-commerce outlook for the country this year also remains positive and healthy, with a high 101.4% CAGR rate until 2018. This means that digital marketing will be highly promising and in demand as businesses shift and build their e-commerce sites and presence online.
ADVERTISEMENT - CONTINUE READING BELOW
As Filipinos prepare for the happiest season of the year, businesses should offer consumers a more convenient alternative to do their shopping, and that is by optimizing their e-commerce Websites so Filipinos can do most of their shopping online. Businesses should also not only focus on the e-commerce side of things but on embracing digital marketing as well. It will bring a sustained growth on revenue and customer base not only during the holidays but also throughout the year.


More eCommerce tips will be shared at the CDM Acceleration Program starting November 14, 2015! Sign up by clicking here.