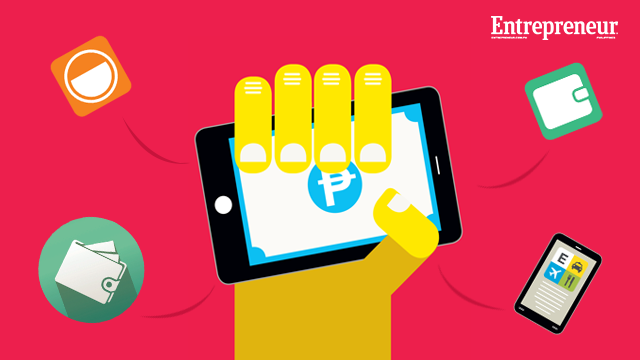 Cash is king, and your business will be at risk of folding if you don't track the money coming and out of your coffers. Fortunately, there are apps out there to help you manage your money better.
Level Money
This free app gives you information on the amount of cash you can spend for a specific period. You can use it to sync your checking and savings bank accounts and determine your remaining cash once the day's expenses are deducted. The app calculates your expenses for a specified period based on your spending behavior, and shows your estimated bank balance in a chart. The app warns you in case the estimated balance in your savings and checking accounts cannot sustain your spending.
ADVERTISEMENT - CONTINUE READING BELOW
Expensify
This account management app makes preparing reports, tracking expenses, and managing receipts a cinch. It can also scan receipts, categorize expenses based on receipt details, and whips up a comprehensive expense report in PDF format. You can also attach receipts and other documents for reference purposes. You can even have your credit cards and bank accounts linked to your Expensify account for better expense monitoring. The basic account is free, while team and corporate accounts are priced at US$ 5 and US$ 9 respectively per individual user.
My Debts Lite/My Debts Pro
Use My Debts to keep tabs on your loans and account receivables. It provides a detailed list of debtors and their respective balances, as well as a summary of creditors and the corresponding amounts owed to them. Its paid version, My Debts Pro, available for Php 84.84 on Google Play, features debt reminders and allows users to view a detailed history.
ADVERTISEMENT - CONTINUE READING BELOW
Monefy
Monefy shows expense breakdown in a chart, so you can better track your spending habits.
The app creates and edits records, which can automatically be synced with another device using Dropbox. You can also set the budget mode, currency and report period. The basic Monefy app can be downloaded for free, while Monefy Pro is priced at Php 101.83.
Wallet
Wallet allows you to manage your cash flow better by categorizing expenses and incomes, and providing comprehensive cashflow reports. You can also save receipts and warranty information, for reference purposes. The mobile app offers financial summaries and cloud synchronization across different devices. The app has a basic version, which is free. There's also a paid version for individuals, families and businesses that costs € 1.99, € 3.99, and € 7.99 per month, respectively.
*****
This article originally appeared in the November 2015 issue of Entrepreneur Philippines magazine. Minor edits have been done by Entrepreneur.com.ph.