Filipinos are known to be resilient during tough times, a trait that's very much in evidence in the founders of these five homegrown enterprises—Max's Restaurant, 3M Pizza Pie, Golden ABC, Solerex Water Technologies Inc., and Brothers Burger. Each established during a period of economic, political, or social turmoil, these companies have nevertheless prospered, remaining strong and progressive up to this day.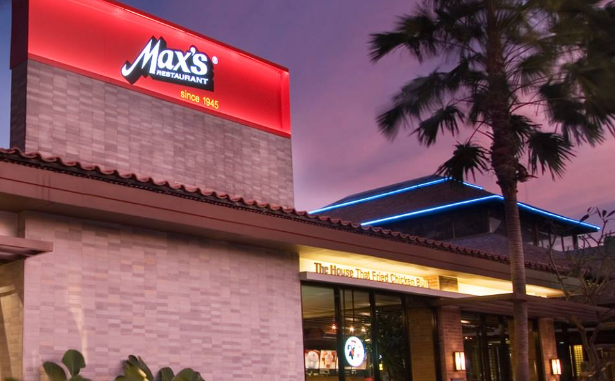 Max's Restaurant
Industry: Food service
Founded: 1945 (Post-World War II)

The end of the Japanese occupation of the Philippines in 1945 was followed by a period of extreme scarcity of resources and widespread pessimism. It was at this time that a Stanford-educated teacher, Maximo Gimenez, established Max's Restaurant as a café catering to the needs of American soldiers stationed in Quezon City. Gimenez had befriended the soldiers, who then got used to frequenting his home in nearby Scout Tuazon also in Quezon City. He would serve them drinks and it got to a point when they would insist on paying for those drinks. This gave him the idea of putting up a café that also served fried chicken and steak. 

His niece, Ruby, then helped Gimenez create a special fried chicken recipe—one that was to become an instant hit not only among the American soldiers but among Filipino diners as well. The Gimenezes called that recipe Max's Chicken, and the café that served it became very popular over the years. Indeed, Max's Restaurant came to be known as "the house that fried chicken built" and became a well-loved icon for family and celebratory dining. 

Status today: For 70 years now, Max's Restaurant has been serving Max's Chicken and other Filipino-style food. It has gone into franchising and now has more than 120 branches around the country, 11 in the United States, four in Canada, and three in the United Arab Emirates. About 60% of those locations are company-owned and the remaining 40% are run by franchisees. Today, its customer base has expanded from its traditional market of families and groups celebrating special occasions to young, upward-mobile professionals and university students. And it has kept up with the changing times by modernizing the look of its restaurants and offering such amenities as WiFi.  Resilient and profitable through the years, it continues to post significant growth in net income and is eyeing to open more restaurants in the next years. 


ADVERTISEMENT - CONTINUE READING BELOW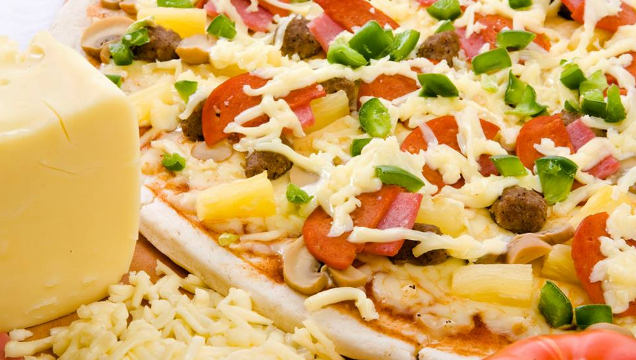 3M Pizza Pie
Industry: Food service
Founded: 1969 (The First Quarter Storm)

In 1969, a young and ambitious Merlee Hemedes returned to the Philippines from New York to start something new and unheard of—an affordable pizza for the masses that would use sweet tomato sauce, cheddar cheese, and local products for its toppings. She then put up the first outlet of 3M Pinoy Ham and Cheese Pizza at the Araneta Center in Cubao, Quezon City. 

Despite the political and economic turbulence stirred by what came to be known as the First Quarter Storm in 1970, 3M Pizza Pie experienced significant growth and expanded aggressively by targeting the B, C, and D markets. 

By the early 1990s, it had expanded to 100 outlets that were mostly in school campuses, shopping malls, market places, and bus terminals. In 2000, however, it took a serious hit from foreign pizza chains, whose aggressive entry steadily sucked out its markets. To revive the 3M Pizza Pie business, a group of young entrepreneurs—Duke Sage Jr., Dean Calleja, Emmanuel Sun, Roy Taala, and Edmund del Rosario—took over the management and control of the company in September 2006. Their objective was to reestablish 3M Pizza Pie as the country's No. 1 quick-serve pizza, pasta, and snack.

Status today:  3M Pizza Pie continues to pursue a revival-and-growth strategy that maintains the company's original concept of providing "affordable pizza, pasta, and snacks to everyone." This resulted in double-digit growth for 3M Pizza Pie, which now has 47 outlets. It is still a far cry from the company's 100 outlets during its heyday in the 1990s, but 3M Pizza Pie aims to continue its growth strategy by improving its product lines, price points, and service.
ADVERTISEMENT - CONTINUE READING BELOW

Golden ABC
Industry: Retail
Founded: 1986 (EDSA Revolution)

In March 1986, barely a month after the EDSA Revolution, Bernie H. Liu and four of his friends broke into the teen market by launching unique, hip graphic shirts under the Penshoppe brand in Cebu City. Their company, Golden ABC, started producing the shirts in a mid-sized garments factory owned by the Liu family. Since then, Penshoppe has carved a strong market niche for itself, strategically growing a network of stores in key cities all over the Philippines.

In response to market demand, Golden ABC expanded its brand portfolio by launching the Oxygen brand as "gimmick wear" at the onset of the 1997 Asian financial crisis, following it in 2003 with its third brand, Memo, which targets young professionals. Then, in the election year of 2004, it came out with ForMe, a breakthrough concept in brand marketing because it is the only local fashion brand that tailor-fits clothes for all body types of women. In 2008, Golden ABC put up Red Logo, a direct-selling subsidiary that opened the door for business opportunities to dealers and network managers.  

Status today: After 29 years, Golden ABC is now a retail giant with more than 300 stores across the archipelago and a work force of 1,500 employees. It remains bullish on its business prospects for the coming years. It continues to eye possible acquisitions and introduce new product lines to cater to other market segments. 
ADVERTISEMENT - CONTINUE READING BELOW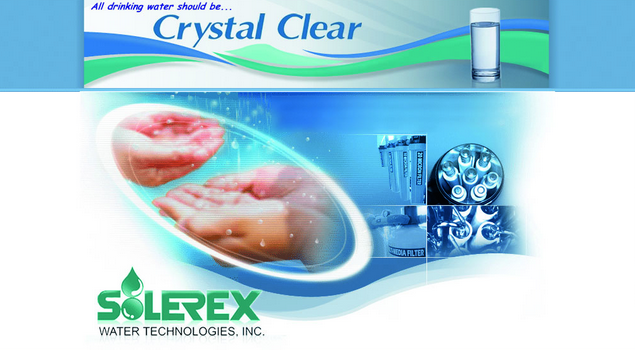 Solerex Water Technologies Inc.
Industry: Water service
Founded: 1990 (The 1990s water-supply crisis)

When the El Niño phenomenon or the abnormal warming of ocean waters in the eastern tropical Pacific became a major global concern in the 1990s, the ensuing water crisis created a thriving new industry in the Philippines—water-refilling stations. Solerex Water Technologies Inc. immediately saw the industry's strong growth potential and took advantage of it before the water stores business became widespread in the country.

Solarex, originally established as a division of hotel-design firm DesignMasters Inc., was spun off from its mother company in 1990 to cater to the water treatment, conditioning, purification, recycling, and sewerage systems and equipment requirements of its clients. It then aggressively marketed its reverse osmosis, water filtration, and purification systems as well as its bottled water brand, Crystal Clear Purified Water. In 1997, using its own system, it ventured into water refilling stations. Using the concept of "Friendly Neighborhood Outlets," Solarex massively expanded its water refilling station business in just two years.

Status today: After about 25 years in the business, Solerex through its Crystal Clear brand of purified water has firmly established itself as the country's most experienced and trustworthy supplier of water filtration, sterilization, and purification equipment. Company records show that it sells its bottled water at an average of 600 gallons a day and, since it started franchising its water stores in 1997, the company has opened over 500 Crystal Clear Water Stores here and abroad. 
ADVERTISEMENT - CONTINUE READING BELOW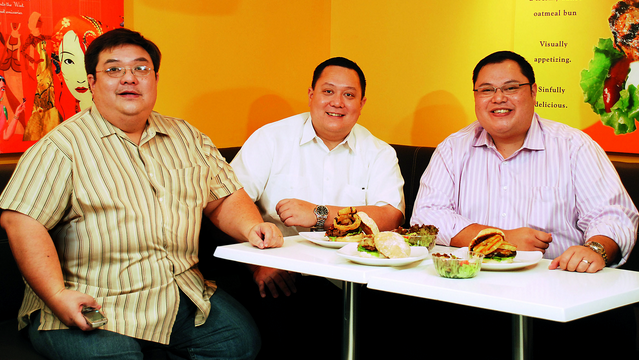 Brothers Burger
Industry: Quick-Service Restaurant
Founded: 1999 (Post-Asian financial crisis)

The Jose brothers—Quito, Martin, and DJ—opened their first Brothers Burger restaurant at a small store space on Meralco Avenue in Pasig City in 1999, offering a different kind of hamburger in terms of preparation, taste, serving portions, and value for money. Their basic formula: use 100% prime choice imported beef and lamb, ground and prepared for cooking only upon ordering. Although importing meat was costly given the devalued peso against the dollar in the aftermath of the Asian financial crisis, the Joses stuck with their burger formula, relying on customer loyalty, word-of-mouth, and prudent financial management to expand the business.  

Status today: From that first lone outlet, Brothers Burger has now expanded to 20 branches—six of them franchised—across the country, with over 400 workers and more than 100 local and foreign suppliers. 
*****
Photos from the companies' respective FB accounts