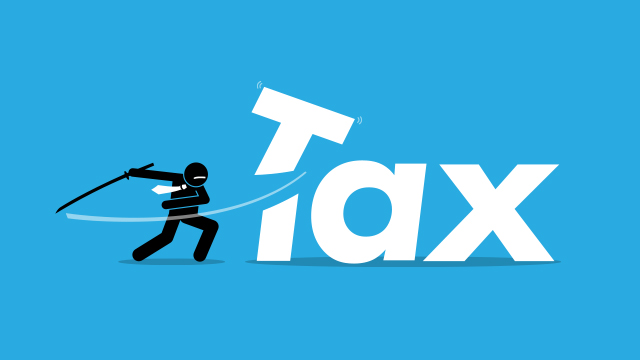 Q: I have already filed my annual tax returns this April and I feel like I should have planned my finances earlier so I could save on taxes legally. I want to manage my tax expenses from now on. What strategies can you suggest for me to try? – Roland Vega, by email  
ADVERTISEMENT - CONTINUE READING BELOW
Albert Einstein once said that the hardest thing in the world to understand is income taxes.
Many people scramble to get their taxes done every tax season because they do not understand how taxation affects their personal finances.
Every financial decision that you make in business can have an impact on your taxes through your earnings and cash flow. For example, if you are collecting payments from your client, you may receive lower than what you invoice because of withholding taxes. Your service fees are also subject to 12 percent Value Added Tax, not to mention the fact that you also have to pay 30 percent net income by year-end.
If you did not know these taxes, you may end up losing a lot because too much tax expense may threaten the viability of your business. To lessen the risk of paying unnecessary taxes and preserve your cash flow, you need to carefully apply some tax-saving measures.
ADVERTISEMENT - CONTINUE READING BELOW
Planning your tax structure according to the nature of your business is one way to save on tax expenses. The goal of tax planning is to help you not only minimize your taxes legally but also limit your tax exposures during tax audit investigations in the future.
By planning your taxes accordingly, not only will you manage your tax liabilities properly but you can also make better business decisions by eliminating potential tax surprises in the future. Here are the five tax planning strategies that every entrepreneur should know:
1. Support your expenses with official receipts and invoices
While you can claim the expenses you have incurred against your income, not all expenses are allowed by the Bureau of Internal Revenue (BIR) to be tax deductible. 
If you have spent certain expenses that were not covered by official receipts or sales invoices, you may not be allowed to claim those expenses against your income for tax purposes. When your expenses are disallowed, your taxable income increases, hence your tax liability.
ADVERTISEMENT - CONTINUE READING BELOW
Plan your deductible expenses carefully. Make sure that all expenses are supported by official receipts or invoices that are properly registered with the BIR. 
2. Support business losses with proper documentation
There are specific expenses such as losses that may require documentation. For example, some of your account receivables turn out to be bad debts and you want to write them off. For you to claim this loss as a deductible expense, you will have to secure a board resolution to support this transaction.
If you have suffered inventory losses due to employee theft or typhoon, you need to properly document the losses by notifying the BIR within the allowable prescribed period. Without it, you may not be able to claim them as deductible expenses even if you have lost badly.
3. Support expenses with correct withholding taxes
There are certain expenses that require you to act as withholding agents of the BIR. You deduct a portion of your payments to your suppliers (known as expanded withholding tax) and remit it accordingly to the BIR.
ADVERTISEMENT - CONTINUE READING BELOW
For example, expenses such as payment for services of lawyers, CPAs or management consultants may require you to withhold some 10 to 15 percent for the BIR. When you withhold, a tax liability is automatically created which you need to settle by remittance to BIR in the following month.
Expenses without proper withholding tax documentation may not be allowed as tax deductible. Because the BIR maintains a long list of different payments with varying expanded withholding tax rates, it is your challenge to know this regulation well to avoid missing withholding taxes on expenses.
4. Support charitable contributions with proper certification
The donation to your favorite charity or church may not necessarily be tax-deductible because these institutions may not be BIR-accredited donee institutions.
Under the rules, you can claim 100 percent of your donation as tax-deductible only if you donate to accredited institutions with a Certificate of Donation approved by the BIR.
5. Consider applying the Optional Standard Deduction (OSD)
ADVERTISEMENT - CONTINUE READING BELOW
If you find using the itemized deduction too tedious because you need to support every expense with documentation for it to be tax-deductible, you may consider using the Optional Standard Deduction method.
This method allows you to simply assume your total tax deductible equivalent to 40 percent of your gross income without the nitty-gritty of providing all the actual expenses.
While this is simple to use, it is advisable to weigh your options as to which method will be more beneficial to you. If you think you don't have enough allowable deductions to claim because you don't have proper documents to support it, or you have estimated that your total expenses is less than 40 percent of your gross income, then using the Optional Standard Deduction may be the right choice.
*****
Henry Ong, RFP, is president of Business Sense Financial Advisors. Email Henry for business advice hong@businesssense.com.ph or follow him on Twitter @henryong888 
ADVERTISEMENT - CONTINUE READING BELOW