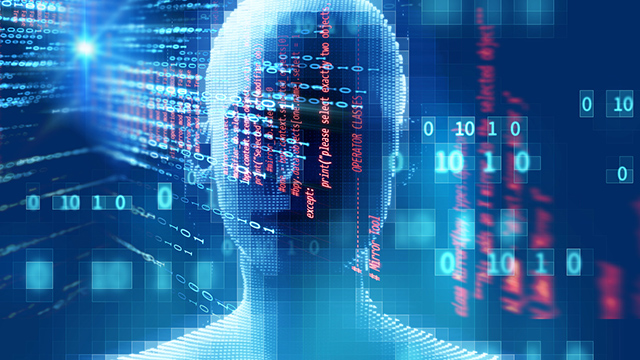 Data is something that both big and small business should know more about, especially since the government became stricter with the implementation of the Data Privacy Act in 2017.
What exactly is data? In information technology, data is basically online information about people that may reveal their behavior and preferences.
According to Princess Lou Ascalon from the IBM Government and Regulatory Affairs, "Data is now the world's newest resource. Every action, every experience, every event that happens now is being expressed as data."
ADVERTISEMENT - CONTINUE READING BELOW
A global leader in data responsibility, IBM believes that the collection, storage, management and processing of data should be handled responsibly. 
With this big shift in the way our world works, IBM believes that it is important that we don't lose sight of what is important in individuals, in governments, and in basic values such as security, trust, and privacy.
"In IBM, even before this paradigm shift, we believe that organizations have an obligation to handle data responsibly," she said.
Here are some important facets of data responsibility that IBM wants business owners to be aware of this 2018:
1. Data Ownership and Privacy
The clients' data should be their own and government data policies should be fair, equitable and prioritize openness. In this sense, client agreements should be transparent and they should not be required to relinquish rights to their data they are not comfortable divulging.
"At IBM we believe that clients' data are their own, it's not ours," Ascalon said.
ADVERTISEMENT - CONTINUE READING BELOW
IBM President Luis Pineda also wants people to be more careful when signing up for websites or apps.
"If you look at a lot of apps or websites—people never usually read the terms and conditions, but if you read (them), 99 percent of those apps, they own your data, they can analyze your data and they can sell your data," he said.
In terms of privacy, while there is no single approach to it, IBM urges its fellow corporations that use big data to comply with privacy laws, as well as to support global cooperation to strengthen privacy protection.
In fact, IBM is one of the first few accredited by the APEC Cross-Border Privacy Rules System.
2. Data flows and access
Clients and not governments should determine where data is stored and how it is processed, according to IBM. For example, data centers are being built across the world—in Singapore, Hong Kong, Japan and Australia, to name a few.
ADVERTISEMENT - CONTINUE READING BELOW
They support digital trade agreements that enable and facilitate the cross-border flow of data that limit data localization requirements.
In terms of access, IBM has stressed the importance of not providing data to the government as part of any surveillance program involving bulk collection of content or metadata.
"In general, if government wants access to our clients' data, we expect government to go directly to the client," said Ascalon.
This is so that the government will still comply and follow legal processes in instances that they may need information on groups or individuals.
3. Data Security and Trust
Regarding data security, IBM says it opposes any effort to weaken or limit the effectiveness of commercial encryption technologies that are essential to modern business. The tech giant believes that other companies should also not include any hidden "backdoors" that would enable third parties to access client data.
This involves using the cloud, which Pineda believes should be friendlier and, at the same time, more protected and secure.
ADVERTISEMENT - CONTINUE READING BELOW
"It's inevitable that most organizations will move to the cloud, and this is IBM putting a stake to the ground and saying that we are ready to preserve and maintain the integrity of the data the customers will share with us," he said.
In line with this, they have also recently announced a new IBM Cloud Private software platform.
Regarding cybersecurity, which is a growing concern among many business owners as well as individuals, IBM believes that public-private partnerships is the way to go.
Ascalon shared that the country has a cross-sectoral organization that includes representatives from the academe, businesses, IT industries which include IBM, a founding member. The Department of Justice, Bangko Sentral ng Pilipinas and telecommunication companies are also part of this group. They meet monthly to share information and best practices on raising awareness for public security when faced with cybersecurity threats.
Aside from this, IBM believes in starting the awareness or education among the younger generation. In fact, they are building a partnership with the Department of Education to start a caravan in public schools about cybersecurity, which includes basic modules about privacy and things that one should or should not share in social media.
ADVERTISEMENT - CONTINUE READING BELOW
4. Data and Artificial Intelligence
Despite IBM being one of the pioneers in Artificial Intelligence (AI), they still believe that it cannot replace human decision making.
"We believe that the answer to that is not to tax automation or penalize innovation. The better answer will be to work with the government or clients in order to prepare the work force to enable them to have new skills," Princess said on the issue about AI replacing the work force.
IBM has also recently launched the POWER9 processor, the most advanced server designed for artificial intelligence, which, the company assures the public, is efficient (it can work up to four times the normal capacity), as well as transparent.
"Companies must be able to explain what went into their algorithm's recommendations. If they can't, then their systems shouldn't be on the market," IBM said in a statement.
5. Data Skills and New Collar Jobs
ADVERTISEMENT - CONTINUE READING BELOW
The company is also leading the efforts to ensure workers worldwide are prepared for data-driven changes which are reshaping how work gets done.                  
According to Ascalon, IBM is working with policymakers to modernize their systems—improving skills instead of academic degrees to prepare the work force for "new collar jobs" or jobs that demand a specific skill set to work with data and AI.
"As the data economy rapidly evolves, these data principles will evolve as well and that's why we put this document together just to start the conversation together to make sure we move in the right direction together," she said.
 *****
Nicai is the marketing head of Rising Tide, a technology solutions company. She is also the Manila Bureau Manager of Probe Media Foundation's Mulat Pinoy-Kabataan News Network and a regular contributor for SPOT.ph. Follow her on Twitter, @nicaideguzman, and LinkedIn, https://www.linkedin.com/in/nicaideguzman 
ADVERTISEMENT - CONTINUE READING BELOW