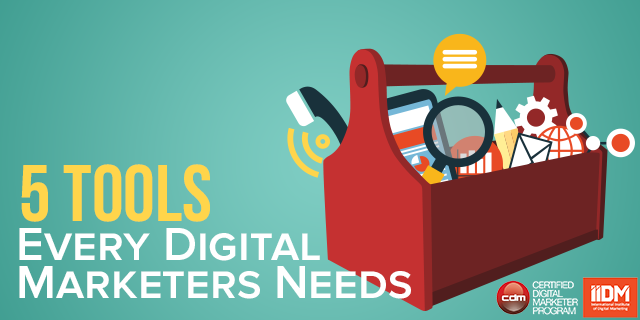 Google's agency relations manager Denise Luchangco shared in the recent session of the Certified Digital Marketer Acceleration Program that our goal shouldn't be to do digital marketing; instead it should be marketing in the digital landscape.
Here are five tools every marketer needs to be effective in the digital space.
ADVERTISEMENT - CONTINUE READING BELOW
Analytical tools
Every campaign needs to be measured, tracked, and monitored.
"Without big data analytics, companies are blind and deaf, wandering out onto the web like deer on a freeway," says Geoffrey Moore, author of Crossing the Chasm & Inside the Tomato.
Backing up your strategies with analytics protects your brand from marketing vulnerability. Every campaign is given a purpose and should be optimized to reach marketing objectives. One of the analytical tools available is Google Analytics.
GA (Google Analytics) helps you keep an eye on your Website sessions, conversions, bounce rate, and other KPIs you'll need to study your target market.
Keyword planner
With Search Engine Optimization and Search Engine Marketing on the rise; every marketer needs to understand consumer behavior and how they connect with your brand. Google Keyword Planner alongside Google Webmaster Tools Integration allows you to see which keywords are linked to your customers.
In the article A Guide to SEO Curation: Improve Your Site Ranking published on the CDM Blog, we explained how using the right keywords can help you go a long way.
ADVERTISEMENT - CONTINUE READING BELOW
"…you wouldn't use glass with muntin display manufacturer as keywords, now would you?" For one, does anybody exactly use muntin display to describe window panels?
Social listening dashboards
Tools like HootSuite or TweetDeck are applications to assist you in monitoring what consumers are saying about you. Like any relationship, communication is the key. These applications enable you to monitor conversations; as well as, post with ease on various social networking sites.
Ad audiences
Nothing is more effective than a well-targeted ad. The beauty of Facebook today is its ability to create Lookalike Audiences.
Running ads for Facebook Lookalikes help you reach brand new markets that are more likely to be interested to your product. How does it work? The science behind Lookalike Audiences is targeting consumers who share similar characteristics with one of your custom audiences.
As cited on CMO.com, "Retargeting can boost user advertising response up to 400%."
ADVERTISEMENT - CONTINUE READING BELOW
Content marketing opportunities
Curate a blog or newsletter to keep your consumers informed. Establishing yourself as a thought-leader can increase consumer trust.
If having a blog or newsletter is outside the marketing budget, you may opt to post articles on content platforms such as StumbleUpon, Outbrain Amplify, or even LinkedIn.
These are only a few tools you can use to do marketing in the digital landscape. Learn more about digital strategies and techniques in 4 weeks with the CDM Acceleration Program. Speakers from Google Philippines, McCann Worldgroup, ABS-CBN, Havas Media Ortega, and other top-tier companies are sharing their digital strategies. Register for the CDM Acceleration Program today!