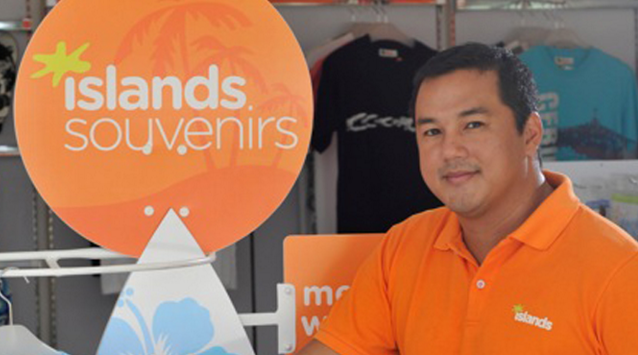 One of the most popular souvenirs a tourist brings home from a vacation is a shirt that shows a photo or drawing of an icon or landmark that represents the place he has visited. A shirt of good quality, however, used to be very rare in the Philippines—until Islands Souvenirs was established.

Jay Aldeguer, owner of Islands Souvenirs, literally changed how Filipinos look at local souvenir shirts and other souvenir items. With shirts reasonably priced and bearing eye-catching graphic prints, trip  tokens were never the same again.

From its humble roots, Islands Souvenirs is now a multi-million empire that has expanded by putting up hotels and cruise trips in Cebu and Davao.

How can you match or even surpass Islands Souvenirs' success? Here are tips from Aldeguer himself.
ADVERTISEMENT - CONTINUE READING BELOW

1. Observe.
Sitting on a bench across a tourist destination may seem passive, but it is one of the more effective ways for someone to conceive of new and fresh ideas about the tourism industry. "Sit and watch. You will see a lot of gaps that have to be filled in," says Aldeguer.
2. Design.
Printing shirts and making tourist souvenirs is something that is being done in nearly all destinations of the country. "But look at all these products and think of ways on how you can put a twist on it. There are so many outdated business models that are still being used and if you can tweak it, it will be something new," says Aldeguer.
ADVERTISEMENT - CONTINUE READING BELOW
3. Prepare.
"One day you are serving local domestic tourists who have just come from a convention, the next day you are serving tourists who have chartered a flight out of Russia. Be very resilient and versatile so that you are always ready to serve the market," says Aldeguer, adding that the market is very unpredictable.
4. Price.
"No matter what it is you are selling, tourists, and everyone else is on the lookout for good deals. Your must be very price-sensitive in this industry," says Aldeguer.
5. Be present
"In this industry, do not expect the market to go to you. You have to go to where the market is. Be present in these 'destinations' so that they will see the products that you have," says Aldeguer.
*****
Photos from Islands Souvenirs