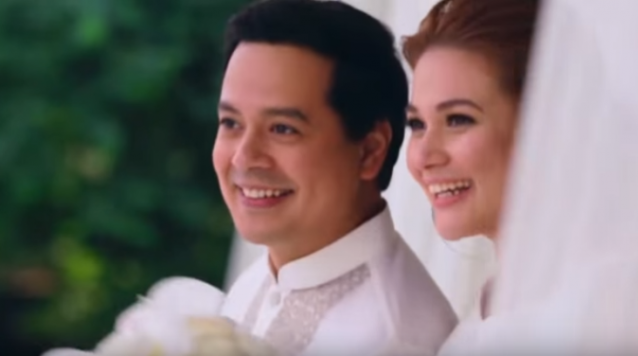 Sure, A Second Chance tells the story of Popoy (portrayed by John Lloyd Cruz) and Basha (Bea Alonzo), and how they faced the difficulties of their married life. But, let's face it, it's also the story of two young and ambitious entrepreneurs bent on making a mark in the construction industry. Beyond the expected drama and hugot lines, the movie is also rife with lessons for any entrepreneur. Here are some of them.
ADVERTISEMENT - CONTINUE READING BELOW
1. Think twice about having your life partner as your business partner.
 It's always been Popoy and Basha's dream to have their own construction firm. And it made a lot of business sense, as the firm leverages on their strengths as an engineer and an architect. But, inevitably, this took a toll on their marriage, as business decisions were taken as personal affronts to each other. This is not to say that you can't have your life partner as a business partner. There are a lot of couples taking the entrepreneurial journey together, and they have different ways of making it work. You just have to find out which set-up works for you and your partner. 
2. Don't take in more clients or customers than you can handle.
 In the movie, the real trouble began when Popoy started taking in more clients with bigger projects than his fledgling construction firm can actually handle, what with its limited resources and manpower. Sometimes, it's wiser to turn down clients rather than risk having dissatisfied ones when you fail to deliver on your promise—it'd even be more costly and time-consuming to save your company's reputation after that.
ADVERTISEMENT - CONTINUE READING BELOW
3. Do a thorough background check on the people you work with—yes, even your clients.
 Under Popoy's watch, an engineer was able to run off with some money, which was made by cutting corners on construction materials for a certain project. No surprise, the structure fell apart even before it was halfway done, and Popoy's firm had to shell out P8 million just to rebuild it. This could have been prevented had Popoy just done a thorough background check on the said engineer, or on all of his clients and staff for that matter, instead of taking on projects left and right.
4. Treat your people right.
 Even if your employees believe in you and your company, their loyalties can only go so far. After all, they're working hard to earn a living that plays on their strengths and skills—you have to pay them right, and on time. When Popoy's firm was struggling, employees weren't paid on time, if at all, and this prompted some of them to leave the company. Also, respect the ideas and input of your employees. Popoy learned this the hard way—his best architects keep on leaving the company since he doesn't even follow their designs.
ADVERTISEMENT - CONTINUE READING BELOW
5. Go easy on taking out loans to pay off debt.
 While Basha was taking stock of the P80 million in debt the company has accumulated over the years, she learned that some of it were for bank loans taken out to pay off other debts. While the practice is not bad in itself, if not managed properly, it can eventually lead to more debt and a bad credit history. And once you have a bad credit history, well, it would be harder for you to take out loans from banks. 
6. Know when to ask for help.
 Like most entrepreneurs, Popoy believed in his product, a calamity-proof building design, even if it already cost him P8 million on R&D alone. It's a technology that's too forward for his small construction firm to develop on its own. But instead of giving up on his product, Popoy chose to ask for help from his cousin Pedro (Billy Joe Crawford) to bring his product to life. As an entrepreneur, it can be tempting to do everything on your own. But if you want to thrive as an entrepreneur, you will need all the help you can get—may it be from friends, family, mentors, investors, and even fellow entrepreneurs.  
ADVERTISEMENT - CONTINUE READING BELOW
With additional input from Victoria Vizcarra
*****
Main photo from 'A Second Chance,' ABS-CBN Film Productions (Star Cinema)