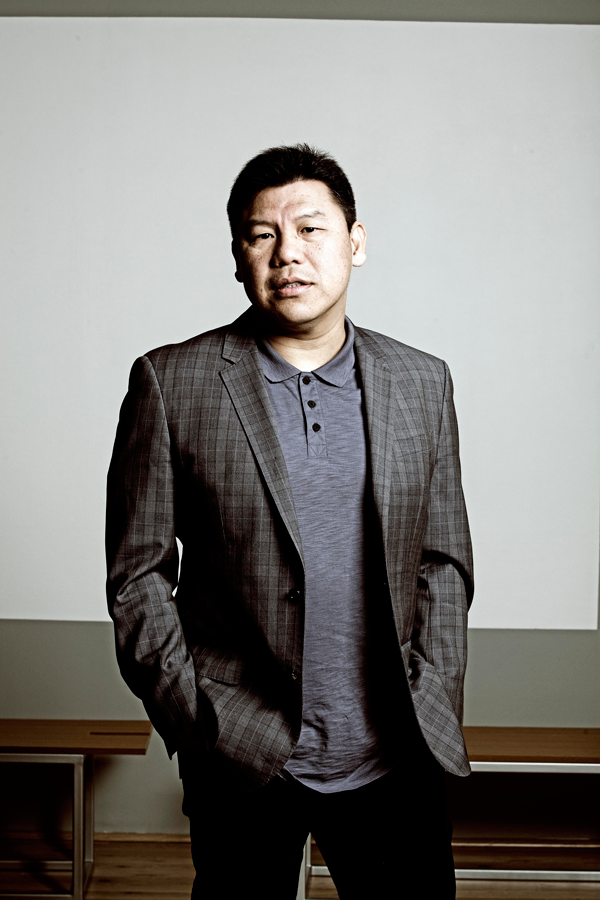 "Technology is no longer just helping us do the same things better—it's changing how we do things altogether."
So says Winston Damarillo in the opening chapter of his newly released book, Ready or Not: The 6 Big Disruptions that Will Change the Way We Do Business, published by Summit Books, a unit of Summit Publishing that also publishes Entrepreneur Philippines.
ADVERTISEMENT - CONTINUE READING BELOW
Damarillo is a Filipino technology entrepreneur who is helping oversee PLDT Inc.'s digital transformation. He was one of the World Economic Forum's Young Global Leaders in 2010 in recognition of his record in putting up technology enterprises in Silicon Valley and the Philippines.
In the book, Damarillo discussed six technological innovations that have impacted the current business landscape and will continue to transform it within the next few years. He also presented several hypothetical scenarios of how each disruption can impact various industries such as fashion, media and healthcare.
"Technology is changing who we are as humans, and part of that is about learning to become more creative and entrepreneurial," says Damarillo. What does technology hold for the future? Here are six takeaways every entrepreneur can get from Damarillo's book.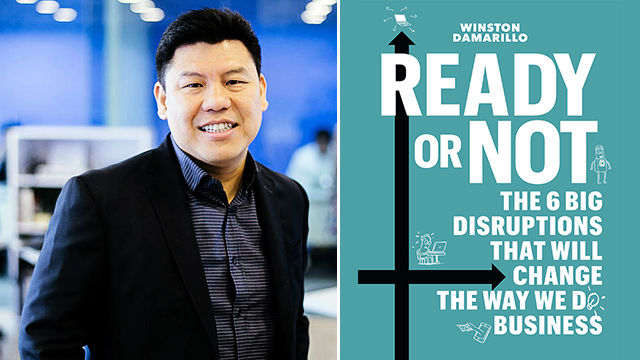 ADVERTISEMENT - CONTINUE READING BELOW
1. E-Commerce: Establishing Digital Relationships
 "In the new online marketplace, the digital relationship with your customer comes before everything else," says Damarillo. "And most of the time, that means really going to them and meeting them where they are."
He cites Chinese e-commerce giant Alibaba as an example of what an effective digital relationship looks like. While more than half of the Chinese population is online—of which 80 percent use Alibaba—founder Jack Ma placed physical kiosks in rural areas that don't have Internet access so that people in remote places can also buy and sell goods on the website.
All e-commerce websites promote this sense of inclusion, as demonstrated by how more and more small businesses are reaching wider audiences by making their products available online. Using these platforms to your advantage will make sure that establishing and maintaining relationships with customers is as easy as a click of a button.
ADVERTISEMENT - CONTINUE READING BELOW
2. Big Data: Making Your Business Strategic
"Data is the core asset of the digital economy," says Damarillo. By data, he means every bit of Internet activity connected to a user, from tweets to likes to browsing activity. Extracting this data and making sense of it forms the foundation of what makes e-commerce, online marketing and digital media much more powerful than their physical counterparts.
Big data and data analytics are simply much more complex forms of surveying and understanding your market. Taking advantage of big data allows your business to reach exactly the type of customers you want instead of entertaining several only to appease a select few.
3. Open-Source Software: Taking Advantage of What's Out There
Many of today's most popular and powerful software have their underlying structure accessible in the Internet for free. No, this isn't a piracy issue—this is part of the open-source movement that has led to the creation of software such as Firefox and Wordpress, which have overtaken their non-open counterparts in Internet Explorer and Geocities respectively.
ADVERTISEMENT - CONTINUE READING BELOW
Open-source software refers to "programming that is made available for free, ready to be plucked from online and modified with your own code." This means that any app creator or software developer can easily obtain the backbone of their respective products and add on to it to make it their own, substantially reducing the time needed for creation. "Open-source software was one of the first signals to the digital world that it was possible to create things in a decentralized and transparent way," says Damarillo.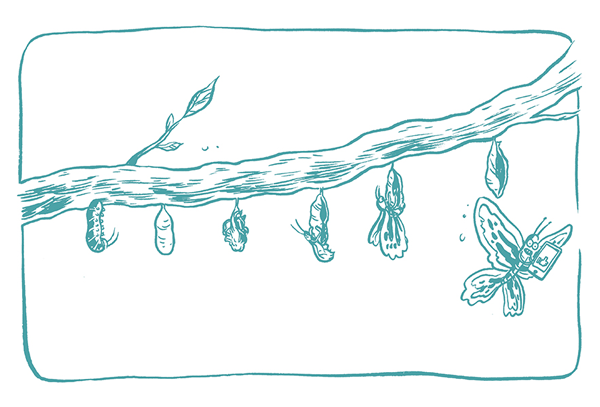 ADVERTISEMENT - CONTINUE READING BELOW
4. Peer-to-peer Technology: The More, The Merrier
Much has been said about how Uber and Airbnb have disrupted the transportation and hospitality industries respectively, and a bulk of their innovation is credited to the peer-to-peer business model they have built and perfected. Peer-to-peer technology "allows everyday people to provide directly to one another the kind of things that used to be the domain of institutions," Damarillo writes. Cars and accommodations, he added, are only the tip of the iceberg.
Perhaps one of the most powerful applications of peer-to-peer technology is the blockchain, the underlying infrastructure of digital currencies such as Bitcoin. Blockchain "allows people to make important transactions directly with each other without a middleman," effectively transferring the functionality of a bank to several interconnected people. Many fintech companies have taken advantage of this technology to offer financial services such as remittance and money transfer at lower rates than their brick-and-mortar counterparts.
ADVERTISEMENT - CONTINUE READING BELOW
5. Internet of Things: Life at Its Most Efficient
The prospect of having everything automated may seem far off, but ubiquitous automation is already within reach for some. The Internet of Things is "a network of devices that connect, talk to one another and coordinate through the Internet", being fueled by data that they analyze automatically.
There are numerous applications of such technology, the most obvious of which would be in improving the systems and processes of a company. But Damarillo also explores the potential of the Internet of Things to solve more large-scale problems such as Metro Manila's traffic situation. He envisions traffic lights, intersections and even the vehicles themselves all being fully automated, which would result in a more structured flow of traffic. And with driverless cars already making waves in other countries, this may be achievable sooner than later.
6. Artificial Intelligence: Disrupting the Concept of Humanity
At the peak of technological disruption are robots and artificial intelligence (AI)—or the complete removal of the human component in many business processes. Automation has already started to threaten jobs, with some industries already dealing with AI such as the business process outsourcing industry. "(Robots and AI) are doing what humans do but faster, better and cheaper," says Damarillo. "In other words, they're disrupting the concept of humanity itself."
ADVERTISEMENT - CONTINUE READING BELOW
While such prospects are scary to imagine, Damarillo also expresses that automation opens opportunities for humans to focus on jobs with higher-functioning tasks. "(Robots and AI) will move the future of professions towards the direction of creativity, social intelligence, complex problem-solving and innovation," says Damarillo. 
*****